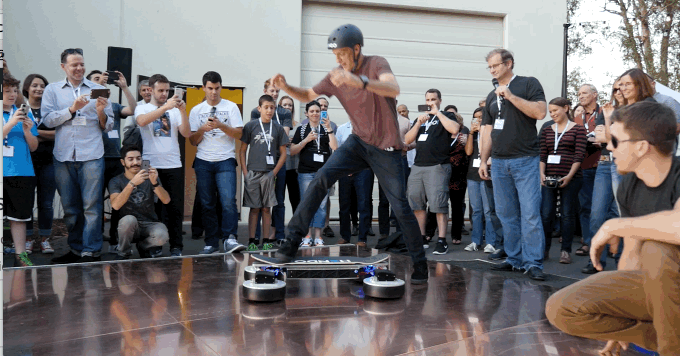 Short Bytes: A year ago, Hendo was introduced and it claimed it to be the world's first real hoverboard. The early demo videos showed that this claim had some credibility. Now, on the occasion of the Back to the Future day, Arx Pax has introduced a bigger and more advanced version as Hendo 2.0.
A
rx Pax has finally released its new version of the
world's first real hoverboard
in the form of Hendo 2.0. And, this happened on the
Back to the Future day
– and it wasn't any coincident.
Recently, the hoverboard maker company Arx Pax has admitted that the first Hendo wasn't mean to be a commercial product and it was just to showcase the proof-of-concept and advertisement for their newly developed "magnetic field architecture" (MFA) technology.
Celebrating the Back to the Future day, the company teased the new details and a demo of Hendo 2.0. The new version is bigger and more rideable than the one shown last year. Now it has a  real skateboard deck with grip tape and other things to include.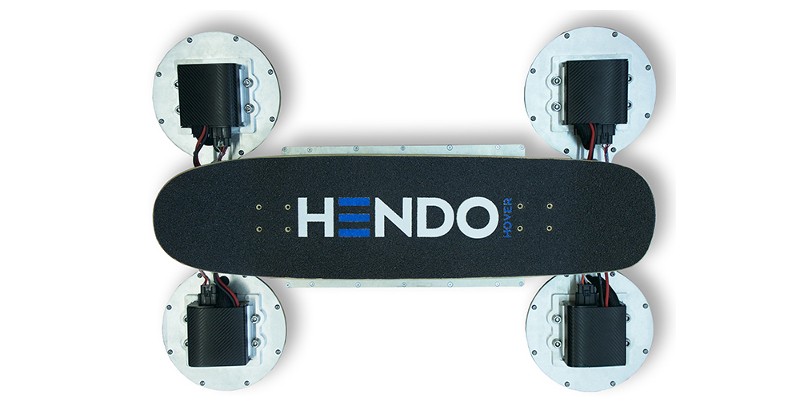 The hoverboard deck sits on the conventional skateboard trucks that house the hover engines. Now, the riders can shift their weights just like a real skateboard.
You can watch the video below to see the public demo:
This new Hendo 2.0 hoverboard will be shipping to the Kickstarter supporters who backed $10,000 to the company. It should be noted that those early backers were mostly small businesses who intend to open their little hoverboard parks – so this huge cost isn't some big surprise.
While a cheaper and more efficient hoverboard could be the thing of the future, Hendo 2.0 has managed to catch everyone's attention and fulfill its actual plans.
Great Scott!
Share your views in the comments below.