You may be familiar with Clockwork company, which earlier launched an open-source Linux-powered portable game console called GameShell for gamers.
Now, they're back with another new portable and modular device called DevTerm for developers, which you can easily carry along wherever you go.
DevTerm is a 6.8-inch computer with a retro design, 1280×480 Ultrawide IPS Screen, classic QWERTY keyboard (with 67 keys, mini trackball, Gamepad), battery module, and other important PC functions, including a practical thermal printer.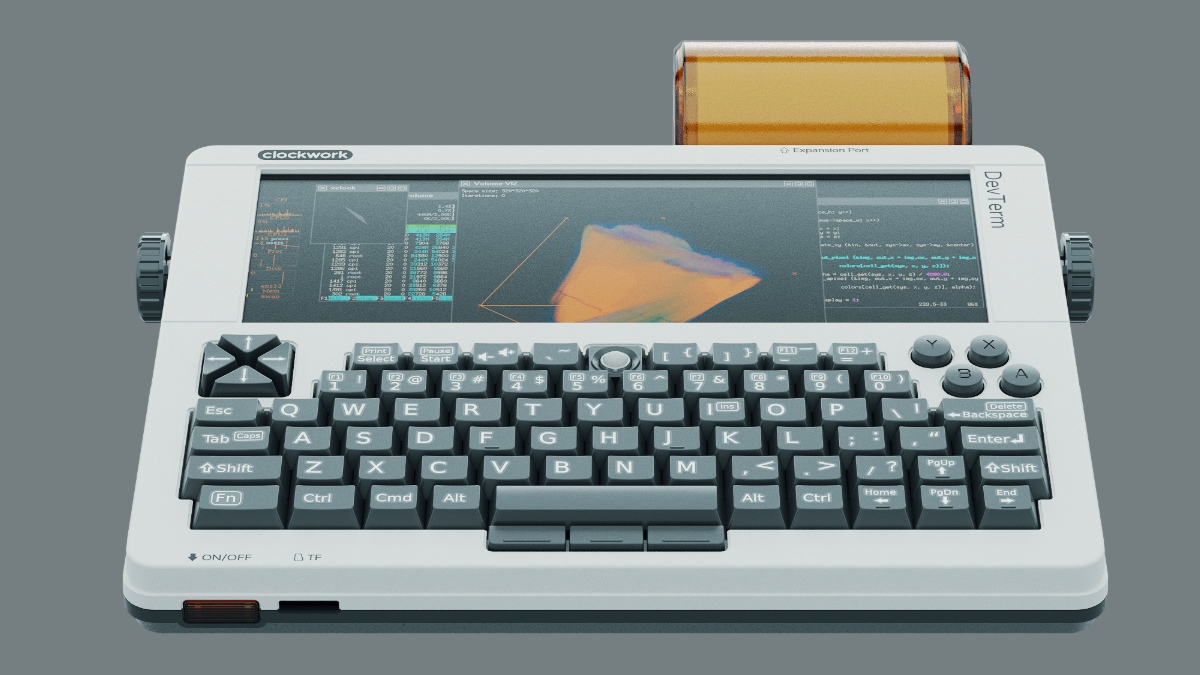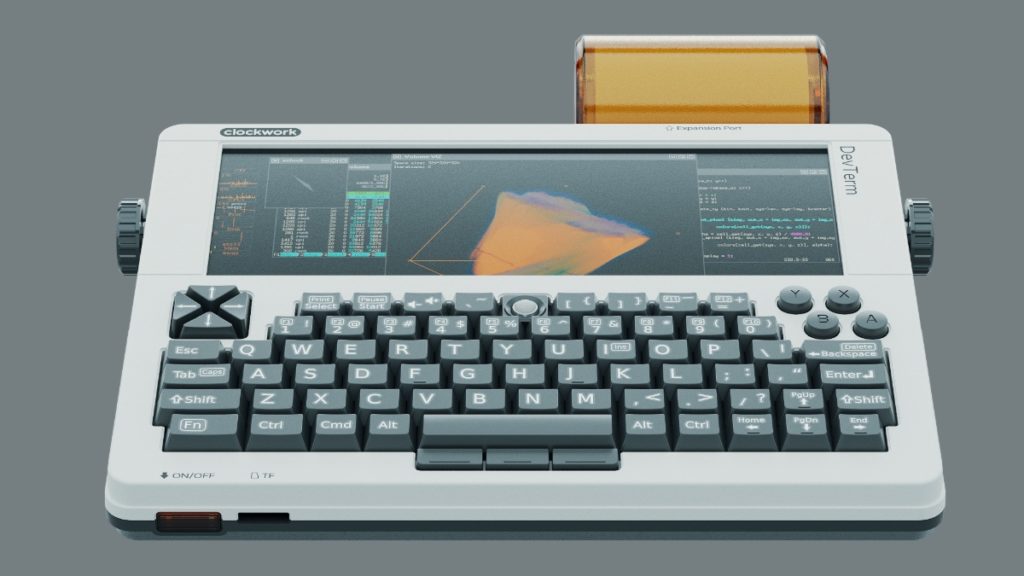 Being open-source, it supports free Linux-based operating systems such as ClockworkOS, Debian, Ubuntu, and Raspberry Pi OS.
To empower the developers, it also contains development tools such as C, C++, Python, Lua, Golang, Node.js, Rust, OpenJDK, Julia, and Arduino, along with other common apps such as RetroArch, DOSBox, Godot, Git, Chromium, Wayland, Vim, Emacs, LaTex, LibreOffice, MX player, VLC, AirPlay, LOVE2D, and Pico-8.
At the core, it ships an ultra-compact ClockworkPi v3.14 mainboard, which is compatible with the Raspberry Pi CM3 series. Hence, you can also teleport your work on the Raspberry Pi to the DevTerm portable terminal in seconds.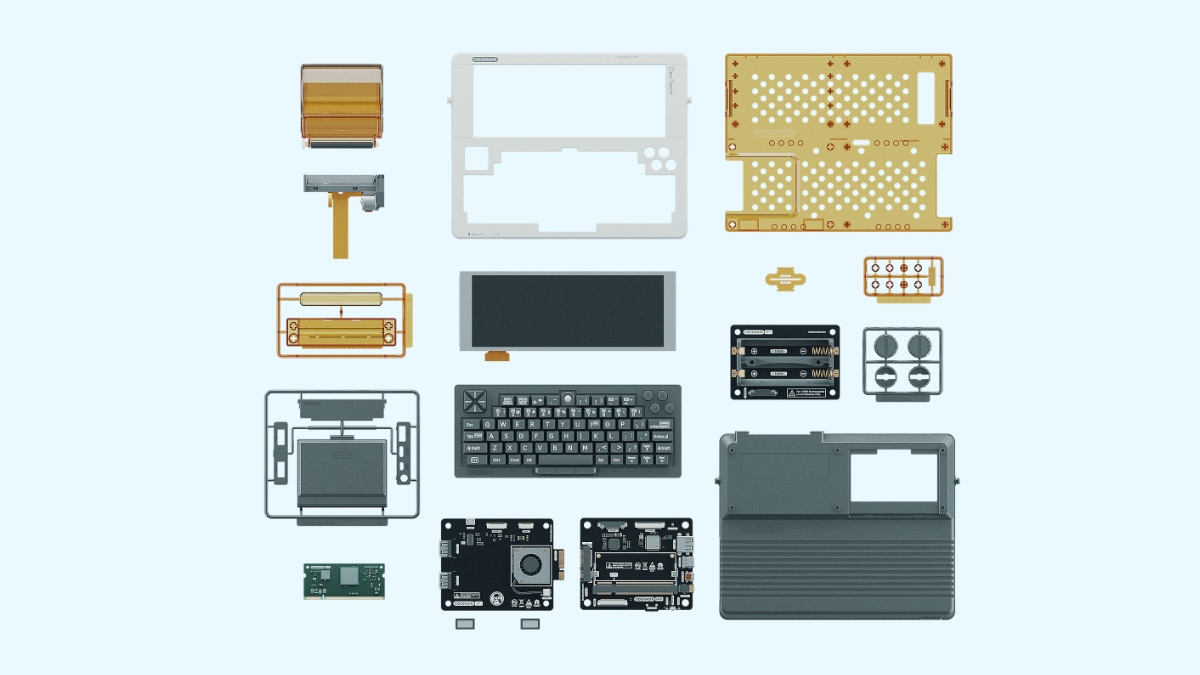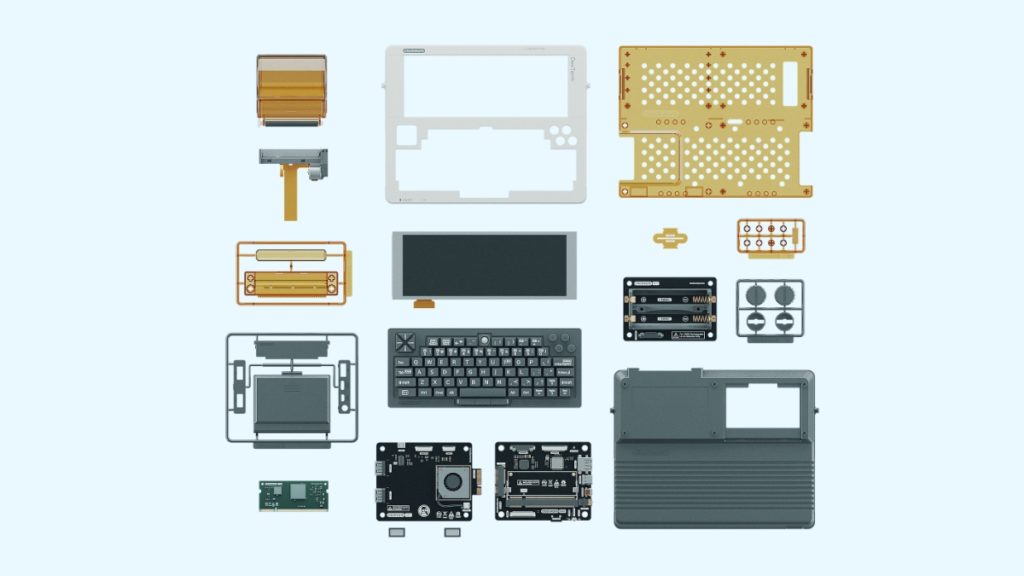 For external connectivity, DevTerm comes with three USB-A 2.0 ports, one USB-C charging port, one MicroSD card slot, one Micro-HDMI interface, 40 Pins GPIOs expansion interface, 52 Pins extension module interface, 5G Wi-Fi (802.11ac), and Bluetooth 5.0.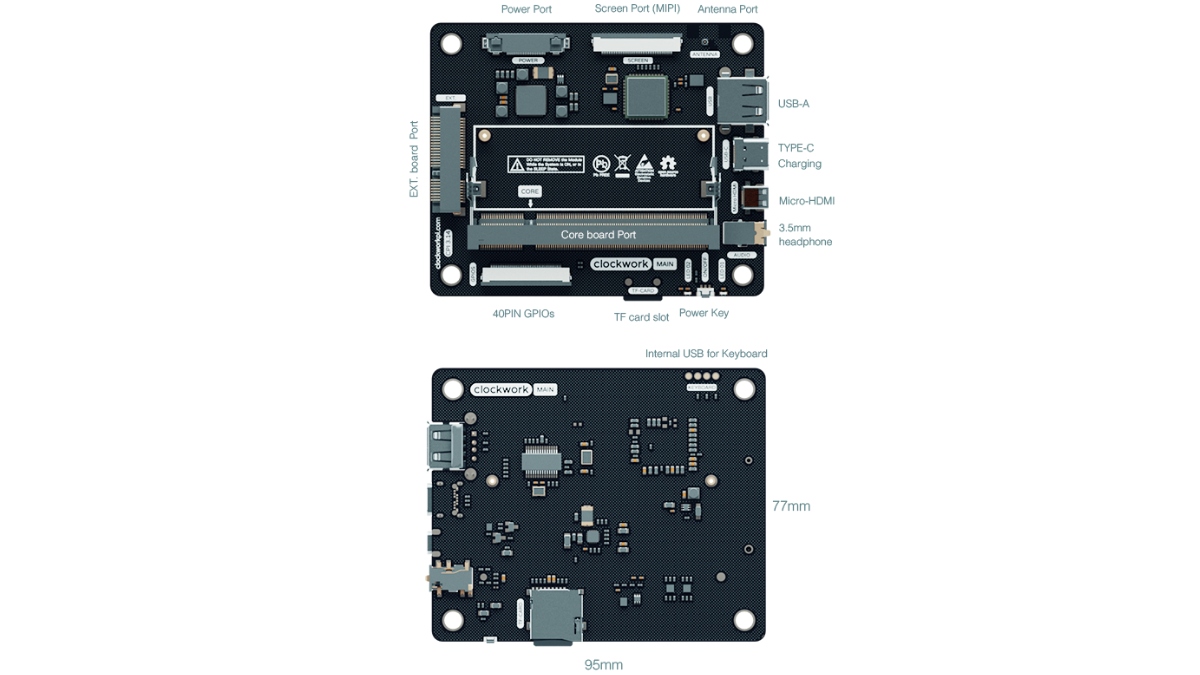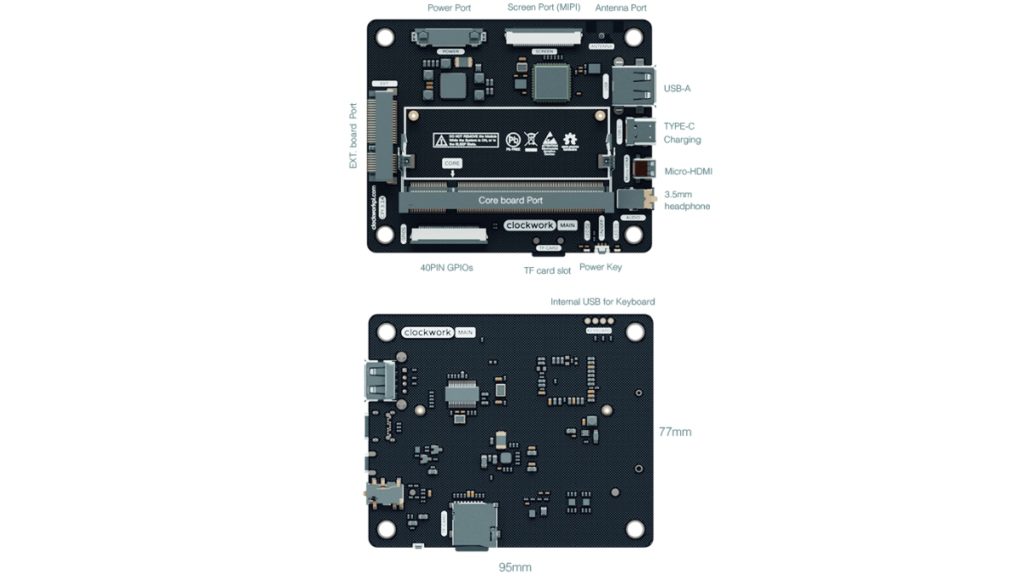 And interestingly, it also has an attached thermal printer, which uses a standard 58mm thermal papaer. Using the open-source CUPS print driver, you can print various monochrome fonts, symbols, graphics, and even complete A4 size output through collage.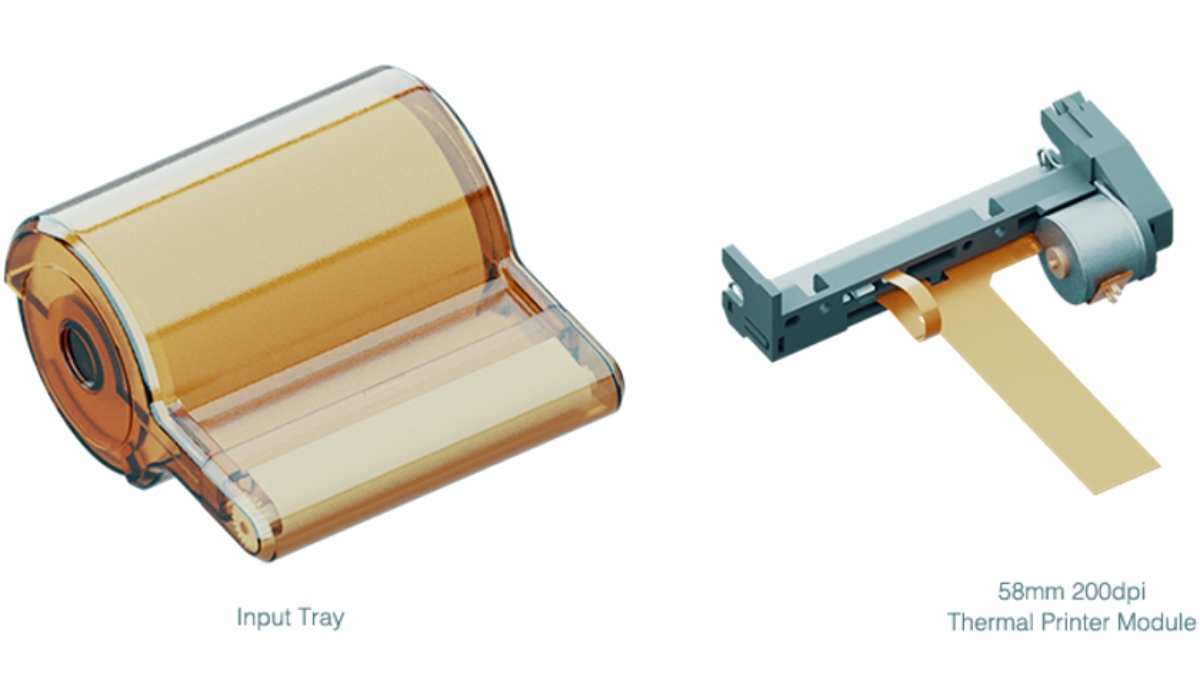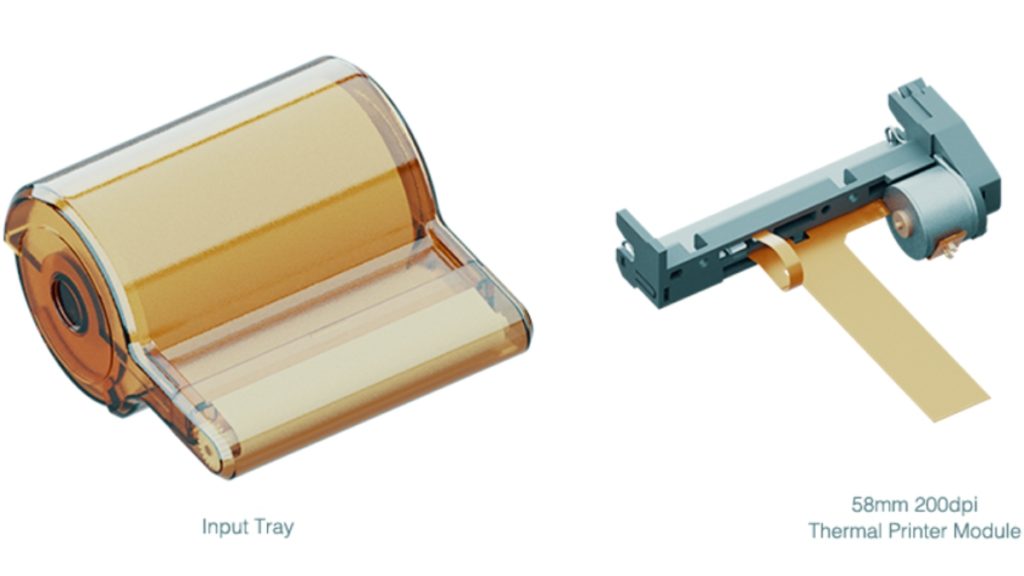 If you want this $219 or up DevTerm Kit right now, it is available to pre-order from the official site store. The shipment is expected to complete before April 2021.
Via — Liliputing