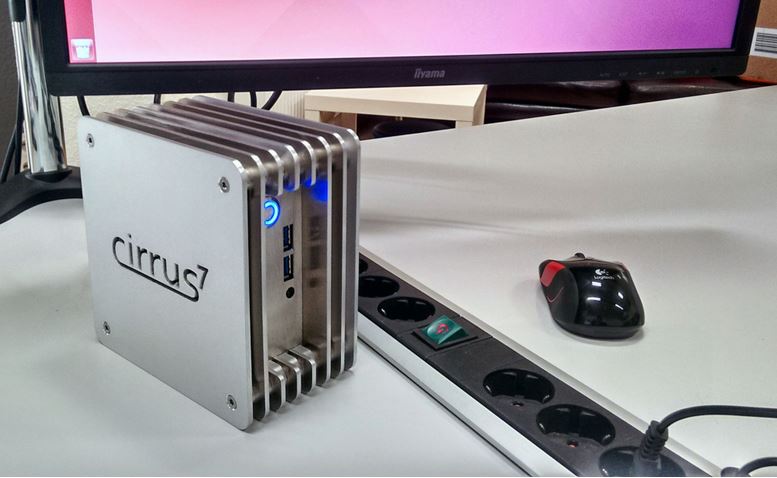 Cirrus7 Nimbini reminds us that beautiful PCs are possible. This laser-cut aluminum PC from German PC manufacturer Nimbini is company's smallest PC ever. Back in the year 2014, Ubuntu-powered Cirrus7 Nimbus won the renowned Red Dot design award. Earlier this week, Cirrus7 unveiled their latest offering – Cirrus7 Nimbini.
This Broadwell NUC motherboard powered PC is made out of laser-cut aluminum layers to deliver a silent and fanless performance. You will have an option to choose from Windows and Ubuntu operating systems. With the Cirrus7 Nimbini, you've got the option of preistalled Ubuntu 14.04 LTS or Ubuntu 15.04.
The Cirrus7 Nimbini is available in a cheaper "kit" module or as a complete assembled package. This new 150 x 150 x 87mm NUC comes as a kit that will allow DIY enthusiasts to tweak and play with the design. The kit comes in 90 parts and it will save on costs.
The Nimbini also includes the much awaited 28W Iris Graphics i7 one with stellar cooling. The Broadwell processors will range from i3 to i7 and the housing will have space for an additional 2.5 inch drive.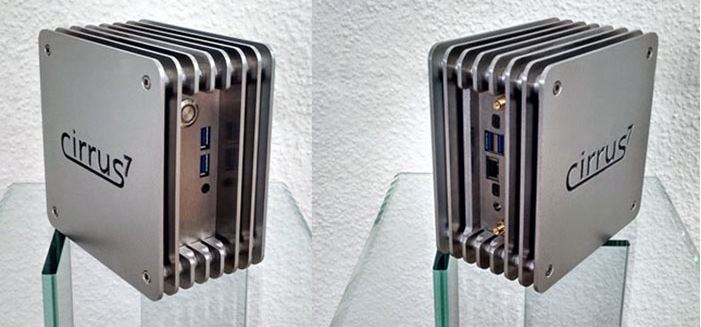 The connector that will be found on Cirrus7 Nimbini are:
4 – USB 3.0 (2 front, 2 back)
2 – Mini Displayport
Ethernet
Audio jack
The Cirrus7  Nimbini is expected to become available for pre-order very soon and will be shipping to you from mid-may. Pricing of the system is yet to be revealed.
Did you like this beautiful piece of laser-cut engineering? Tell us in comments!
Recommended for you: How is the World's First Ubuntu Phone Different from Android, iOS, and Windows?