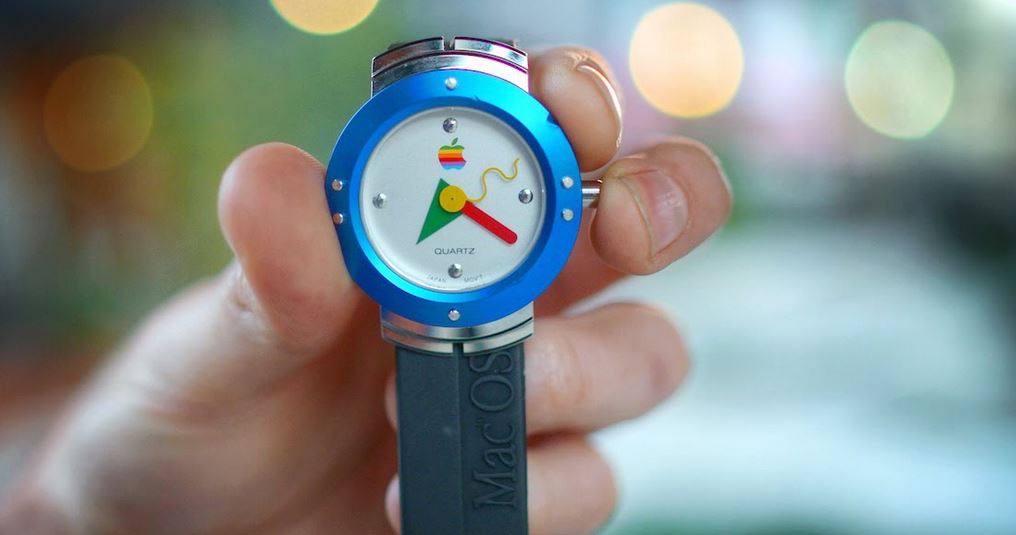 While the whole world has seen the launch of Apple Watch this March, it's time to meet the very first and original Apple Watch i.e. Circa 1995.
Circa 1995 wasn't sold separately, it was a promotional product released and distributed by Apple.  The Apple watch came as a free gift for the users who were upgrading to Macintosh System 7.5.
5 Reasons you should not buy an Apple Watch
The watch has the old-fashioned Apple logo and it came with blue-metallic finish and a scratch resistant glass. Circa 1995 didn't have any Bluetooth or Wi-Fi, touchscreen or voice control and no smartphone syncing.
Thanks to the YouTube user Jonathan Morrison who brought one piece to the 2015 International CES in Las Vegas earlier this month and uploaded the above video.
Read more on gadgets and machines here on fossBytes.