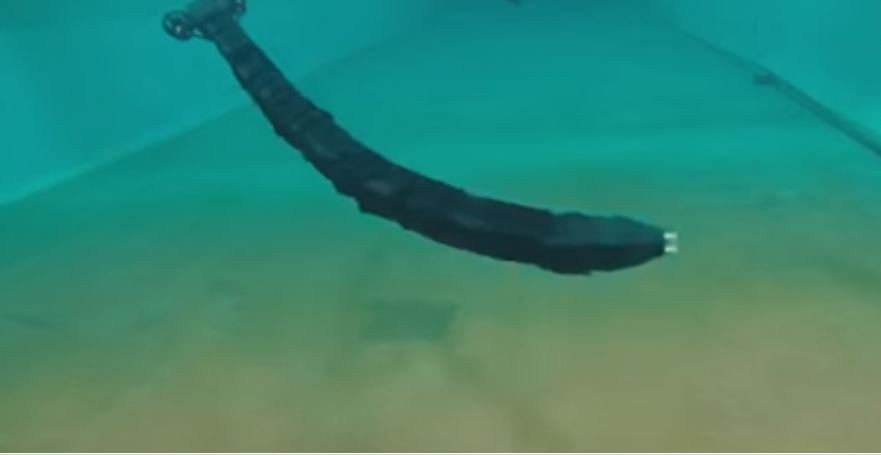 Short Bytes:  Eelume, Kongsberg Maritime, and Statoil are building a robotic snake worker that will inspect (and occasionally fix) underwater gear. The robotic snake isn't yet in service, but it could do a lot to help underwater work when it will be employed permanently on the seabed. 
T
he first time I saw this robotic snake on video, I was really shocked to see that. It could silently enter the water without making a sound and it slithered as if it was quietly stalking its prey.
This robotic snake is production-ready.  It can replicate the behaviour of a real-life snake and can quickly twist around pipes as if they were only minor obstacles.
However, this robotic snake has not arrived for the service yet. But it is speculated that it will be helpful in doing a lot of the underwater works when it arrives. The future plans with these snakes are to permanently install these robots on the seabed. Once employed on the seabed, they can do the majority of tasks.
If everything goes well with these robotic snakes, they can be used to repair broken cables, oil rigs, the wind farms and most of the minor works where a human-operated vehicle has to be rolled out every time. However, in the case of a serious problem, a human-operated vehicle will be dispatched looking at the severity of the problem.
Here is a video, you must take a look at:
Also Read: Meet Nadine — The World's Most Human-like Emotionally Intelligent Robot