Yesterday, McLaren unveiled its Plug-in Hybrid electric supercar Artura. The all-new Artura is the first series-production and high-performance hybrid supercar from the British automaker. McLaren Artura hybrid will deliver a fuel-efficiency of 50+ MPG that makes it the most fuel-efficient car produced by the automaker ever.
Artura is the third supercar to join the company's portfolio of hybrid cars after P1 and Speedtail. It also builds the foundation for future hybrid cars, as its first model underpinned by the latest McLaren Carbon Lightweight Architecture (MCLA).
McLaren Automotive is famous for its extremely powerful cars with jaw-dropping specs. There's no doubt that Artura can steal the hearts of petrolheads alone from its looks. However, Artura is a lot more to offer as it's also part electric, fuel-efficient, and low fuel emitting as well.
Here are some small details about this plug-in hybrid supercar.
McLaren Artura Plug-In Hybrid Electric Vehicle: Specs And Price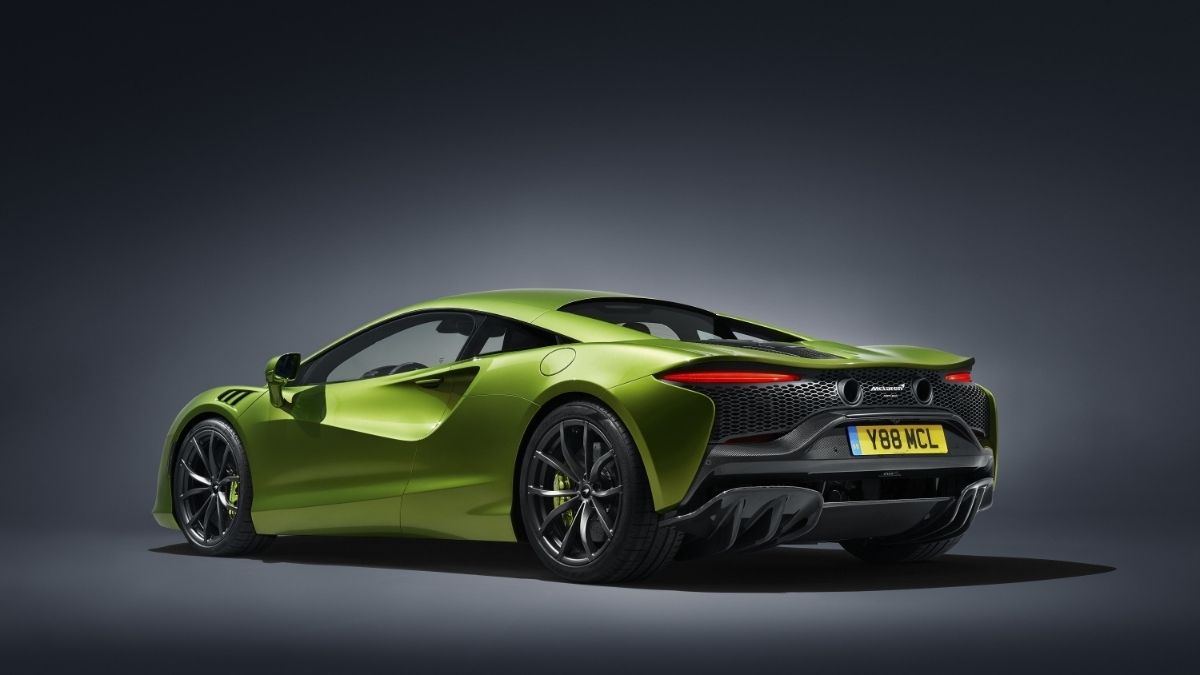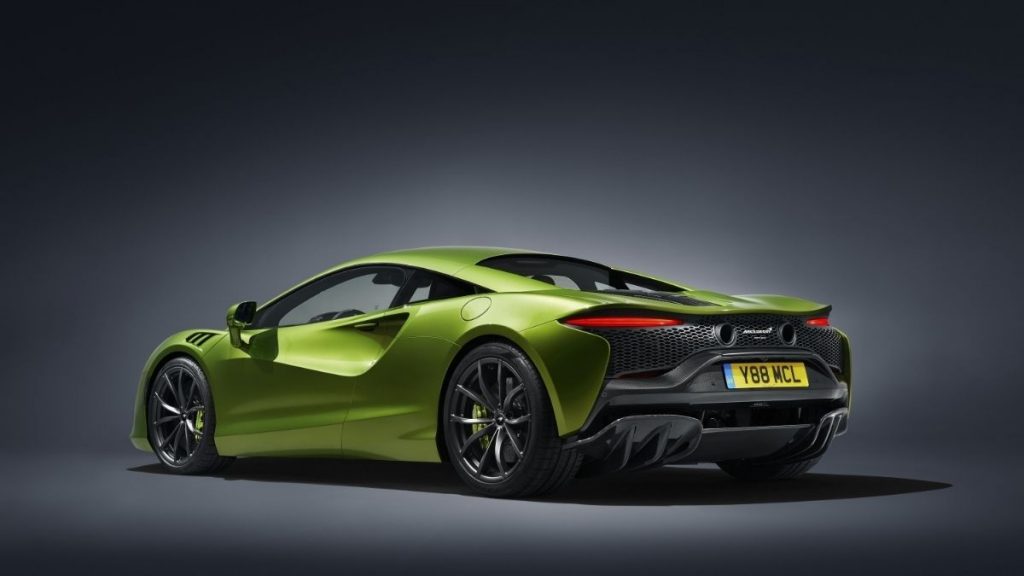 Hybrid Powertrain
Under the hood, there's a 3.0-liter V6 twin-turbo engine and a 70 kW electric motor that get its power from a 7.2 kWh li-ion battery.
The above combination produces a total output of 671 BHP and 720 Nm of torque. In addition, the engine meshes with an eight-speed automatic transmission that comes integrated with McLaren's first electronic differential.
Performance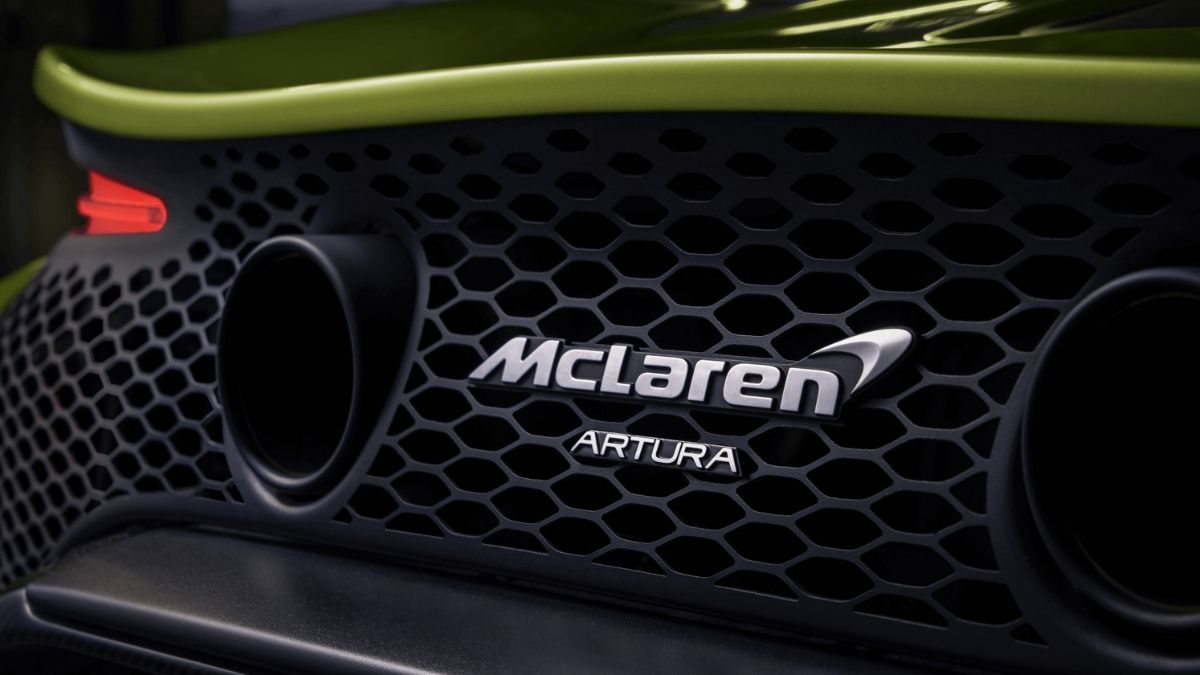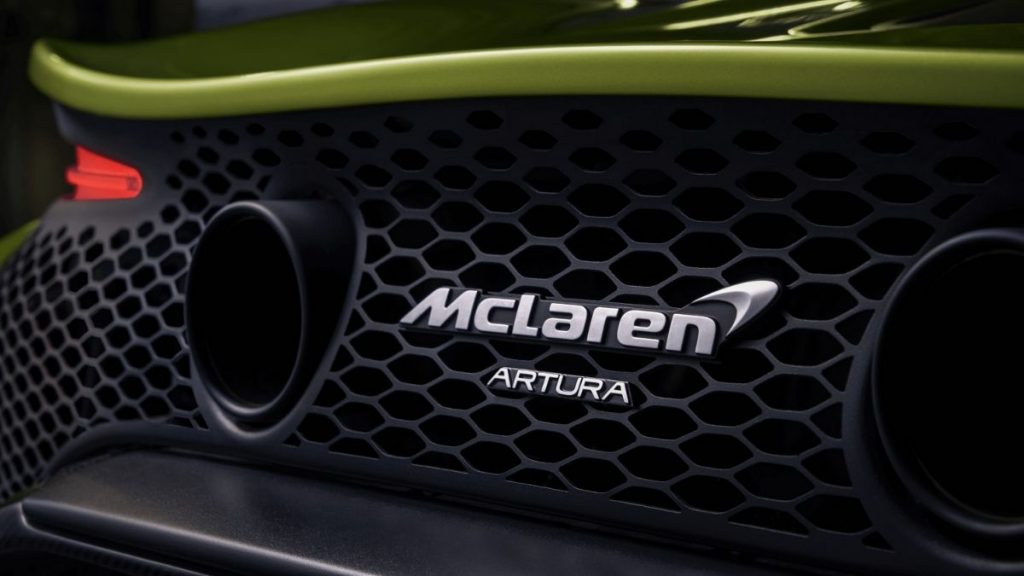 McLaren Artura is one of the quickest accelerating production supercars on the market right now. Thanks to its 70 kW (95 PS) electric motor that delivers an instant torque of up to 225 Nm and allows it to sprint from 0 to 100 km/h in just 3.0 seconds.
It can go from 0 to 200 km/h in only 8.3 seconds and 0 to 300 km/h in just 21.5 seconds. Moreover, Artura can achieve a top speed of up to 205 mph (330 km/h).
The plug-in hybrid also features a new rear suspension, electro-hydraulic steering, and Proactive Damping control ensure excellent ride quality, dynamic performance, cornering, and high-speed stability.
Intelligent And Convenient Interior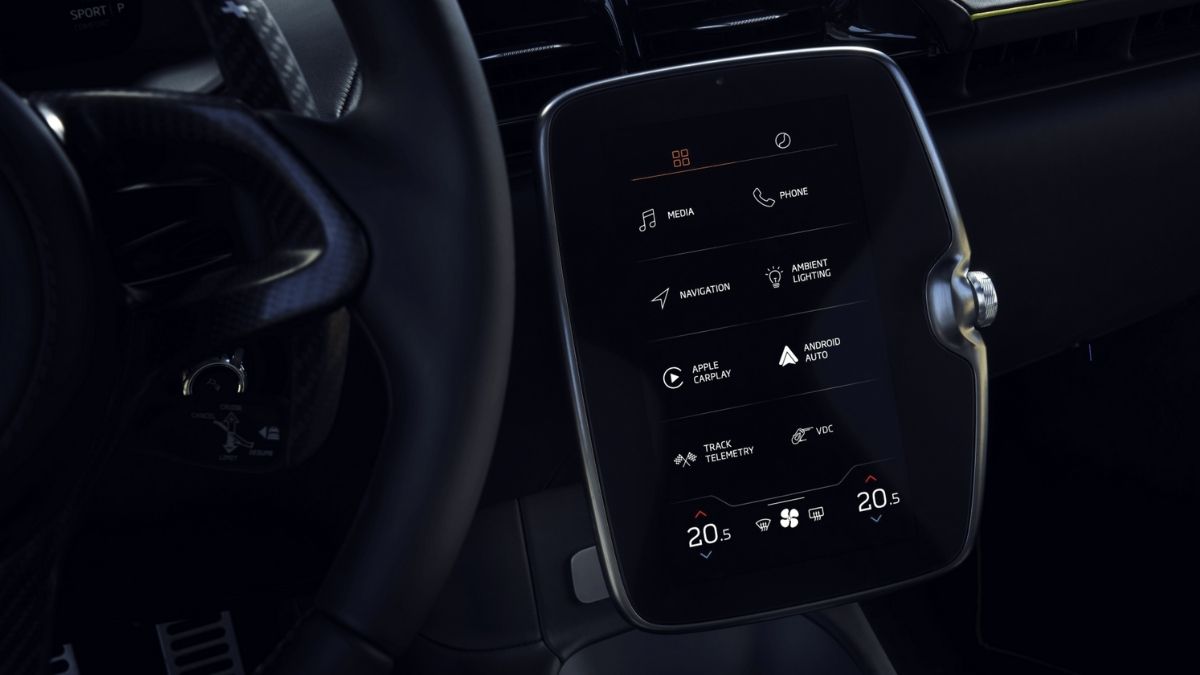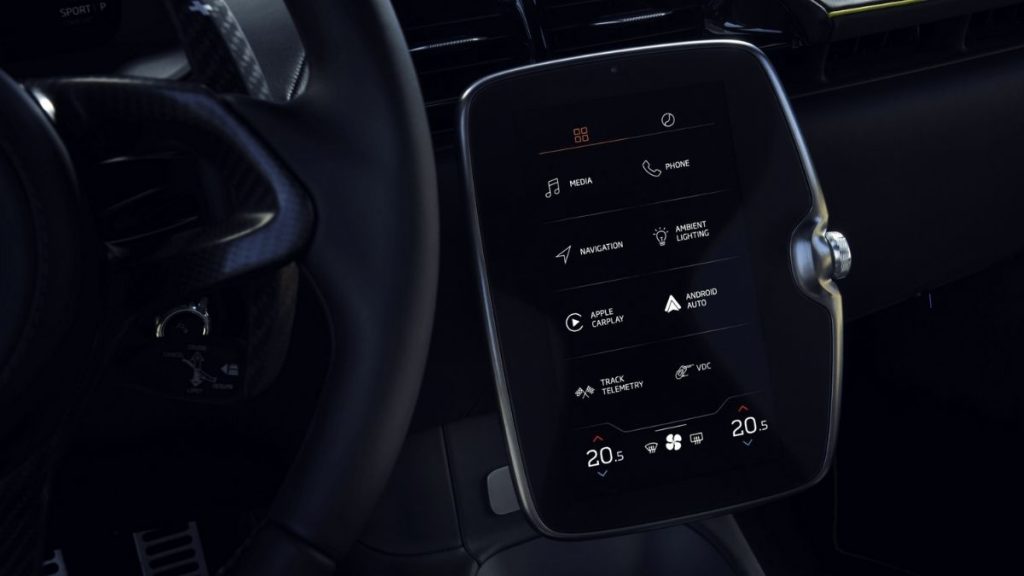 The cabin of McLaren Artura simply looks futuristic yet user-friendly. There's a top-quality 8-inch HD infotainment screen on the center console through which you can access the advanced driver assistance system (ADAS), Android Auto, Apple CarPlay, climate control, navigation, and much more.
In addition, all key controls are mounted on the steering wheel for more convenience. The system also supports Over-The-Air (OTA) updates so that it can get better with time.
Fuel Efficiency And Electric Range
As mentioned earlier, the all-new McLaren Artura is the most fuel-efficient car among all its siblings. It can deliver a fuel economy of up to 50 MPG and with CO2 emissions as low as 129g/km.
Since it's a Plug-In Hybrid, it also has a dedicated EV range. Artura can travel up to 30 Km in electric mode with zero emissions.
McLaren Artura Price
The automaker is already accepting orders for McLaren Artura. However, for pricing and delivery date, you have to check your respective markets.
In the UK, the hybrid sports car McLaren Artura is available in four specifications, with prices starting at £185,500.
Source: McLaren Automotive