Morris Garage has finally unveiled its affordable car at the ongoing Auto Expo 2020, which will be a direct rival of Maruti Swift. The first hatchback from Morris Garage in India dubbed the MG 3 is a premium five-seater car.
MG 3 will be a slightly premium car in its segment. It can give competition to cars such as Maruti Swift, Maruti Baleno, Hyundai i20, Volkswagen Polo, etc.
The car has already hit the roads in the global market; however, the company still has to announce a date for its Indian launch. For India, there will only be a petrol version for MG 3. Unlike its rivals Maruti Swift and Baleno, there is still no news of any Hybrid version.
In today's article, I will tell you everything you need to know about the MG 3.
Specifications of Maruti Swift Rival 'MG 3'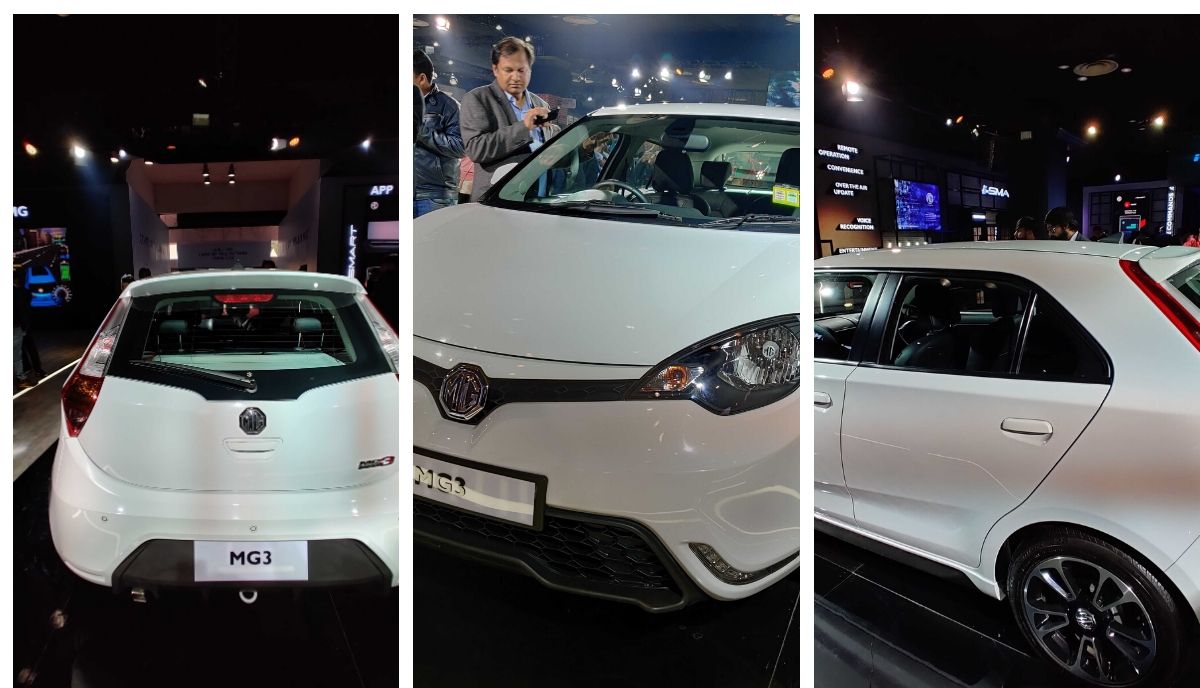 Engine
There will be a 1.5L VTi petrol engine that can produce power of 86kW or around 110hp with a peak torque of 140Nm. These figures are way better than Maruti Swift and Hyundai i20. It might be unfair to compare it with Swift that can produce only 82hp and 113 Nm of torque from its engine. It's even better than premium subcompact cars like VW Polo.
Dimensions
The hatchback will be 4,0555 mm(millimeter) long, 1,729 mm in width, with a height of 1,516mm, which is sufficient for a hatchback. It has a wheelbase of 2520 mm.
Transmission and Suspension
There will be a 5-speed Manual Transmission along with an optional 4-speed Automatic Transmission system.
If we talk about the Suspension system, then it's conventional Macpherson Strut at the front and Torsion Beam at the rear.

Key Features
The car has an excellent pickup and can go from 0 to 100 km per hour of speed in just 10.4 seconds.
Like other models from MG, this car will also have inbuilt internet and an 8-inch touchscreen infotainment system.
In addition to LED tail lamps and leather steering wheel, there will be an electric sunroof. Apart from these key features, there are all safety features, including ABS( Anti-lock Braking System), EBD(Electronic Brake Distribution), and an ESP(Electronic Stability Program). 
Pricing
At present, there is no official confirmation from the company. Nevertheless, we hope that the price range will be between 6 to 9 lakhs.
Since Maruti has already revealed the latest Maruti Swift Hybrid version at the ongoing Auto Expo 2020, both Maruti Swift and Maruti Baleno will have the edge over MG 3. However, for those who don't care much about mileage and want to get their hands on something premium, then MG 3 is for them.