Here's a Maruti Suzuki Swift modified with a fresh after-market body wrap. Maruti Swift has ruled the hearts of many Indian youngsters with its sporty and aggressive looks ever since it was launched.
It comes without a surprise that petrolheads do all kinds of stuff to make their Swift look even sportier. Recently a YouTuber who also owns Maruti Swift got a body wrap for his car and shared its video on his channel.
As you can see, the yellow body wrap is inspired by the Suzuki Swift Sports version, which is not yet available in the Indian market.
However, the professionals who did the job made sure this Maruti Swift looked no less than its sports variant. Additionally, the YouTuber also gave it a touch of carbon fiber wrap, spoilers, dual-tone, and much more.
Today we'll tell you what body wraps these guys used and where you can get it if you want the same for your car.
Maruti Suzuki Swift Body Wrap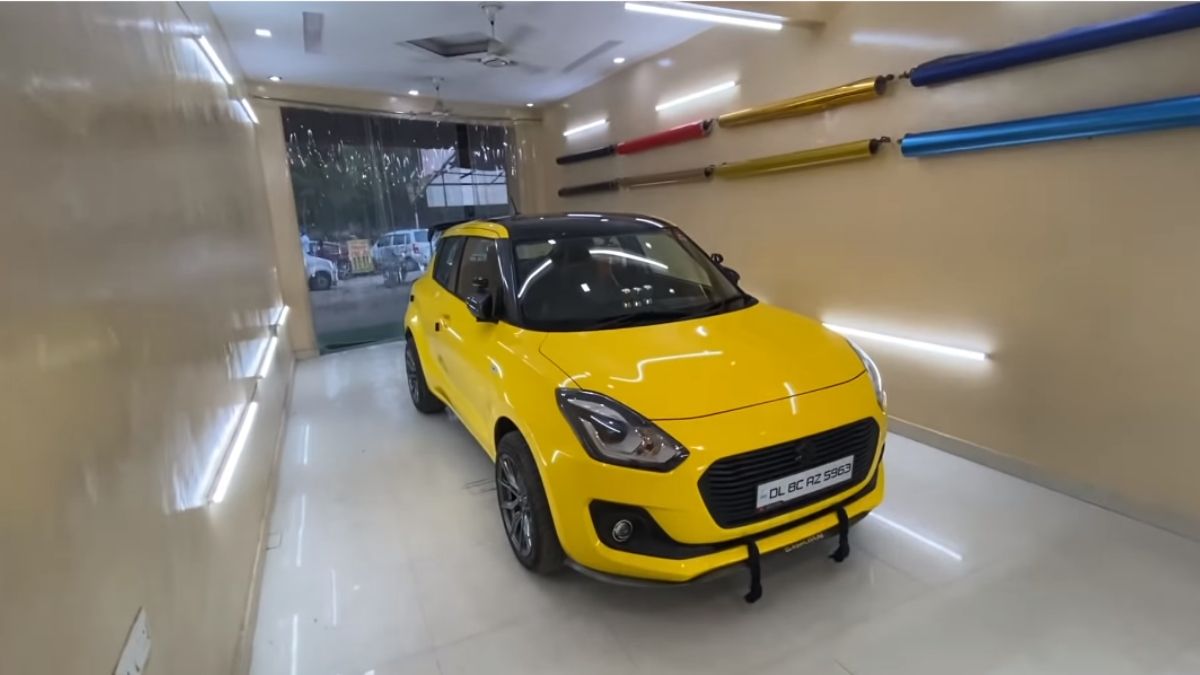 So these guys used Avery Dennison's three-layer protection body wrap. As told by the professional who supervised the task, Avery Dennison is one of the most reputed brands and provides premium quality wraps.
Moreover, these guys used the black glossy wrap for the roof and yellow glossy wrap for the rest of the body parts. They also applied conventional carbon fiber, and 5D carbon fiber wraps on the window pillar and rearview mirror covers.
Apart from the body wraps, the YouTuber decided to paint the Suzuki logo and the spoiler.
The guys working on the Swift also gave some tips for those who want to do similar kind of car modification.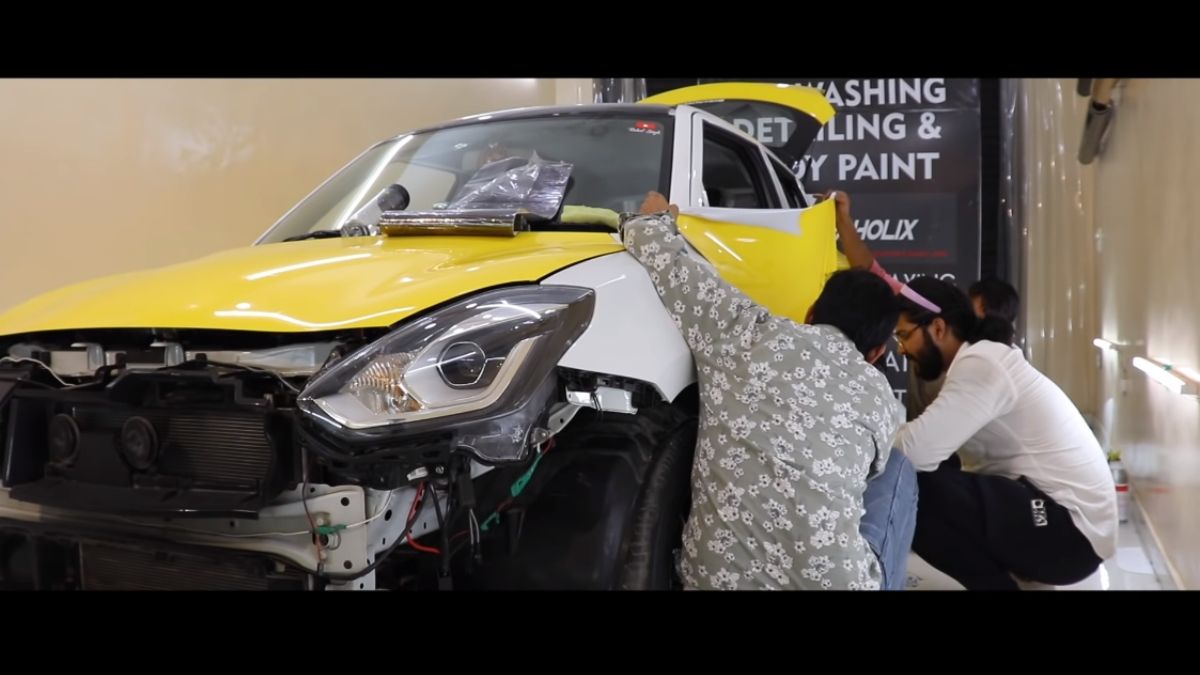 Professionals advised applying a primer to the edges of the front bumper before wrapping it. At high speeds, airflow and air drag apply pressure on bumpers that can force the wraps to lose their grip from the edges. The primer tightly seals the wrap and prevents it from losing its grip.
Furthermore, if anyone is interested in getting a fresh body wrap, then he can contact 'WRAPAHOLIX,' which is a car customization store in Delhi.
For further details, here's the link to the video.
Also, do share your views in the comments section below.