Can you imagine a small city car like Maruti Suzuki 800 producing more torque than a premium SUV Toyota Fortuner? If you think it's nonsense then hold your breath as a team of a few automotive geeks have done the impossible. However, it's not the conventional 800cc car you used to know from the old days. Instead, it's an electric Maruti 800 made by EV enthusiasts at Northway Motorsports.
What Is Northway Motorsports?
Northway Motorsports is a Pune-based EV startup with a specialization in converting ICE (internal combustion cars) to EVs (electric vehicles). Additionally, the startup also provides services like enhancing the range of stock EVs and more.
Northway Motorsports is currently led by EV specialist Hemank Dabhade along with a few other members of his team. Other than this, the startup has already successfully converted Chevy Beat and Honda Activa into EV.
As of now, Maruti 800 EV is the latest creation of these guys.
Also read: Is this electric car from Bengaluru an Indian Tesla Model 3?
More About Maruti Suzuki 800 EV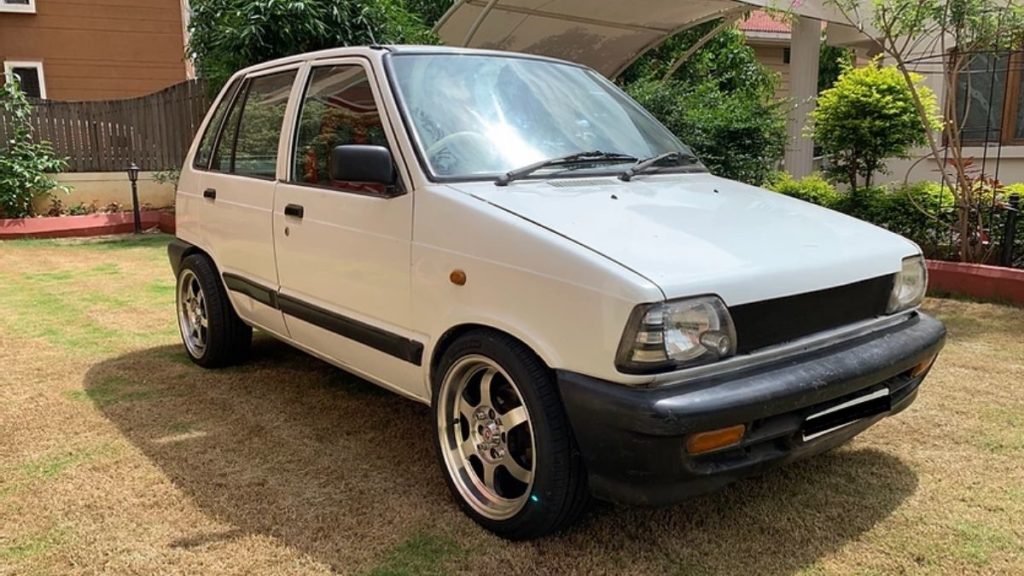 For starters, let us tell you that Maruti Suzuki India Limited or MSIL no longer manufactures its small hatchback Maruti 800. The last Maruti 800 was produced in 2014. Back in the old days, this small city car was powered by a 796cc engine.
Now, these guys from Northway Motorsports have restored an old Maruti 800 by converting it into an EV. They have converted the hatchback into a two-seater RWD (Rear Wheel Drive) sports EV. The electric Maruti 800 gets its power from a high torque AC induction motor. Meanwhile, its creators have used nine 200 Ah lithium-iron-phosphate batteries under the hood.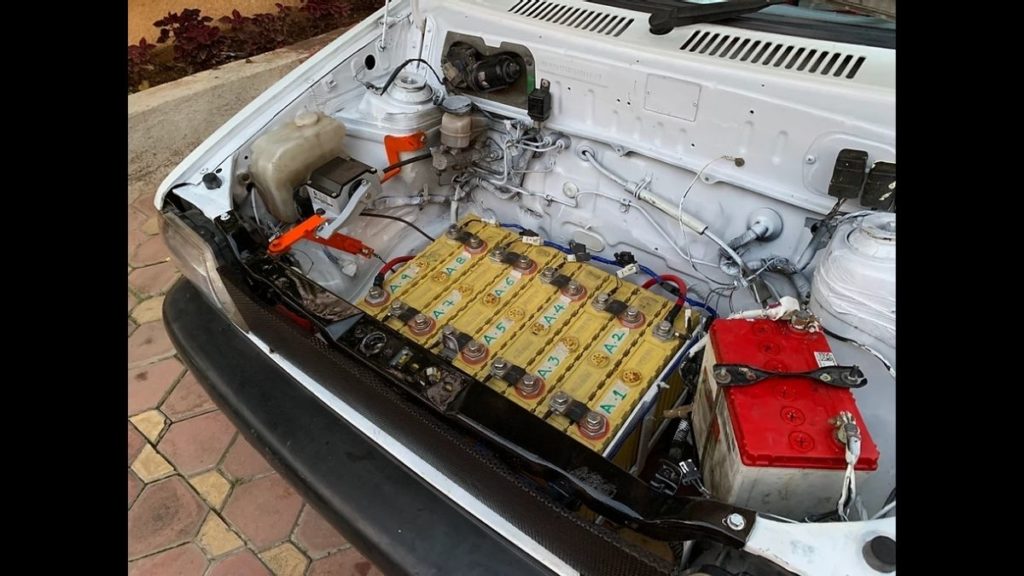 With this, it can produce a torque of up to 378 Nm which is greater than one of the leading SUVs Toyota Fortuner. The petrol variant of Fortuner produces around 245 Nm whereas its diesel engine can push it to 420 Nm.
Additionally, the startup claims that the Maruti 800 provides an electric range of 150 km (93 miles) on a single charge.
Design And Features
The exterior design is pretty much the same as that of the old Maruti 800 except for the wheels. The addition of alloy wheels to the car further gives it a touch of sportiness.
From the inside, its makers have removed the second-row seats and created a flat cabin behind the first row. Due to this improvisation, there is ample luggage space. Other than this, the biggest highlight is the steering wheel and sporty seats of the car. Similar to motorsports cars, the steering wheel is made detachable and easy to use.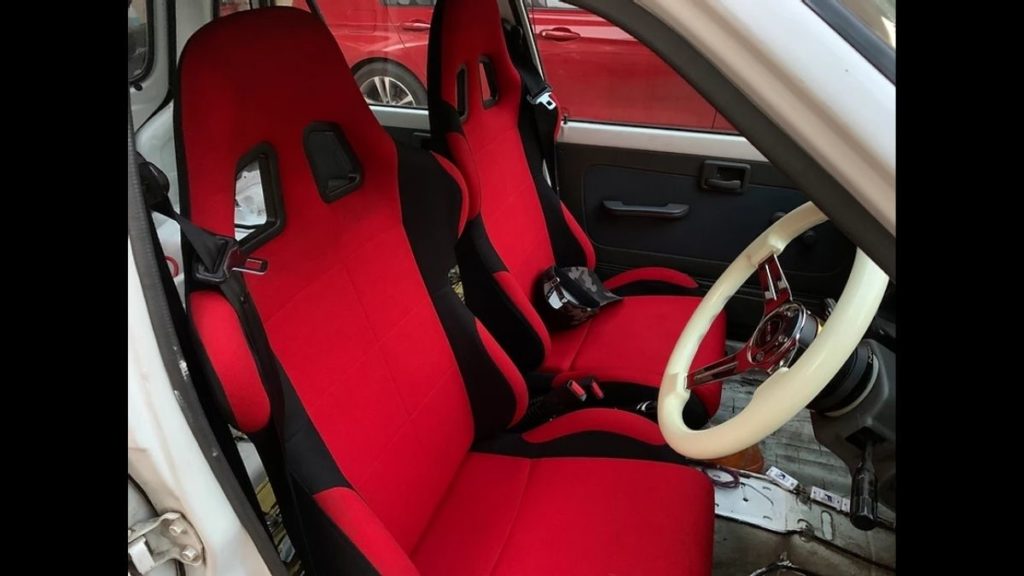 In terms of features, the most prominent is the digital touchscreen and HAA (Hill Start Assist) function. On the center console, there is a customized digital touchscreen that's powered by Raspberry Pie hardware. This multi-informational screen shows details like motor and controller temperature, different driving modes, battery consumption, and much more.
Furthermore, the Hill Start Function allows the Maruti 800 EV to remain stationary on the inclined surface without pressing brakes.
For more information, here's the link to the video showing how this car is developed. You can watch the video and see the lead engineer having some fun drifting with Maruti 800.
Anyway, share your views in the comment section below.