Maruti Suzuki has added one more car to its green vehicle portfolio. The automaker has introduced the CNG variant of its mini SUV Maruti Suzuki S-Presso under its Mission Green Million.
Currently, Maruti Suzuki offers the highest number of CNG cars in India. In total, the automaker has sold 106,443 factory-fitted CNG cars across the country.
The company claims the new S-Presso with CNG kit has enhanced safety, improved performance, and unmatched convenience.
Maruti Suzuki S-Presso S-CNG Highlights
For now, the automaker has introduced only LXi and VXi variants of S-Presso with CNG offerings. Additionally, the new S-Presso S-CNG has the same 1.0-liter BS6 compliant engine that powers its other trims, along with the CNG kit.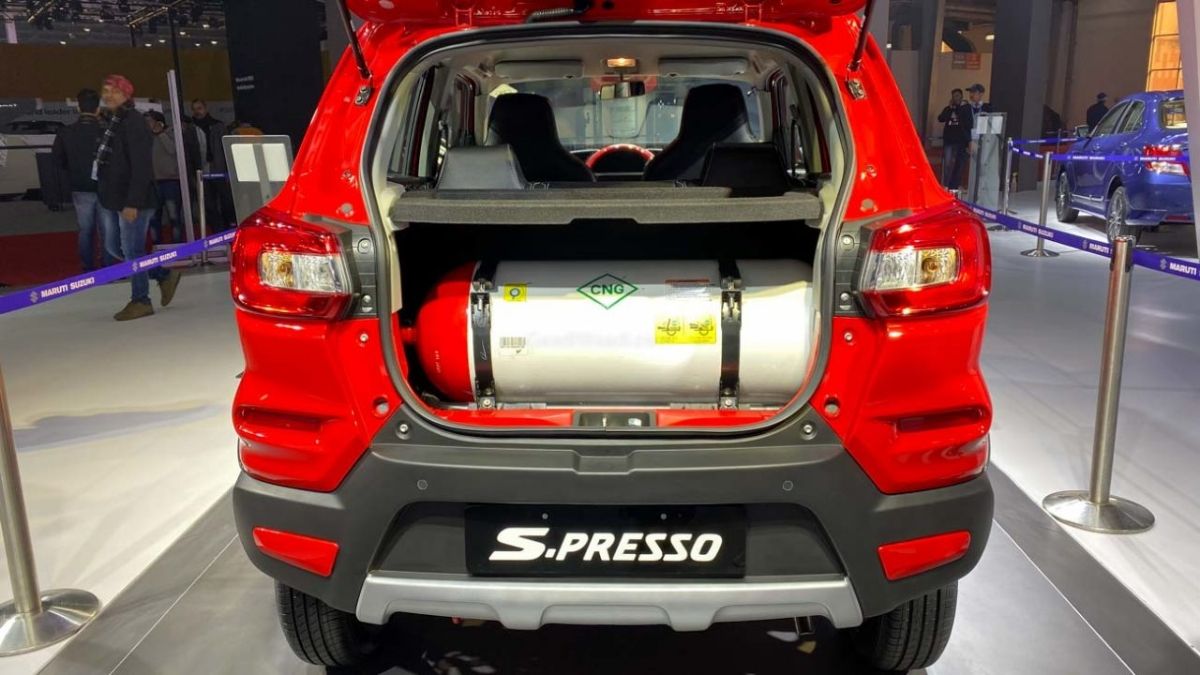 If we talk about fuel economy, the new CNG fitted S-Presso, will offer a claimed mileage of 31.2 km/kg. However, with the petrol engine, it'll deliver around 21.4 km/l of fuel-efficiency.
Apart from that, there is a difference of Rs 75,000 in price between the CNG and non-CNG variants of S-Presso. Here's the ex-showroom price list for the new S-Presso CNG variant in Delhi.
| | | |
| --- | --- | --- |
| Variant Name | With S-CNG | Without CNG |
| S-Presso BS6 LXi | Rs 4.84 lakh | Rs 4.09 lakh |
| S-Presso BS6 LXi (O) | Rs 4.90 lakh | Rs 4.15 lakh |
| S-Presso BS6 VXi | Rs 5.07 lakh | Rs 4.32 lakh |
| S-Presso BS6 VXi (O) | Rs 5.13 lakh | Rs 4.38 lakh |
Maruti Suzuki's Future Expectations
After the launch of the S-Presso S-CNG variant, Maruto aims to sell 1 million green vehicles in the next couple of years.
Maruti Suzuki is also the largest low emission vehicle producer in the country, including both its CNG and hybrid vehicle line-ups.
Moreover, the Executive Director of Maruti Suzuki, India, Mr. Shashank Srivastava, said, "With the launch of S-PRESSO BS6 S-CNG, we are strengthening our efforts towards sustainable green mobility". 
Moreover, he said, Maruti S-Presso successfully meets the need for a dynamic, stylish, and youthful SUV. Furthermore, the company also aims to assist the Govt. of India to reduce the oil imports and increase the consumption of natural gas energy from 6.2%(current) to 15% by 2030.
What are your views on the CNG variant of S-Presso?