Kia Sonet, first revealed at the Auto Expo 2020 has the potential to be a strong future rival for Maruti Brezza and Tata Nexon. However, at its first appearance, the company kept the interior of the car behind the curtains.
Recently some shots have been leaked over the internet that disclose the interior of the GT line of the vehicle. With a glimpse into the cabin, it's clear that there will be no compromise with the quality.
The interior is more or less similar to that of Kia Seltos, which will give the compact SUV a competitive edge over Maruti Brezza and Nexon.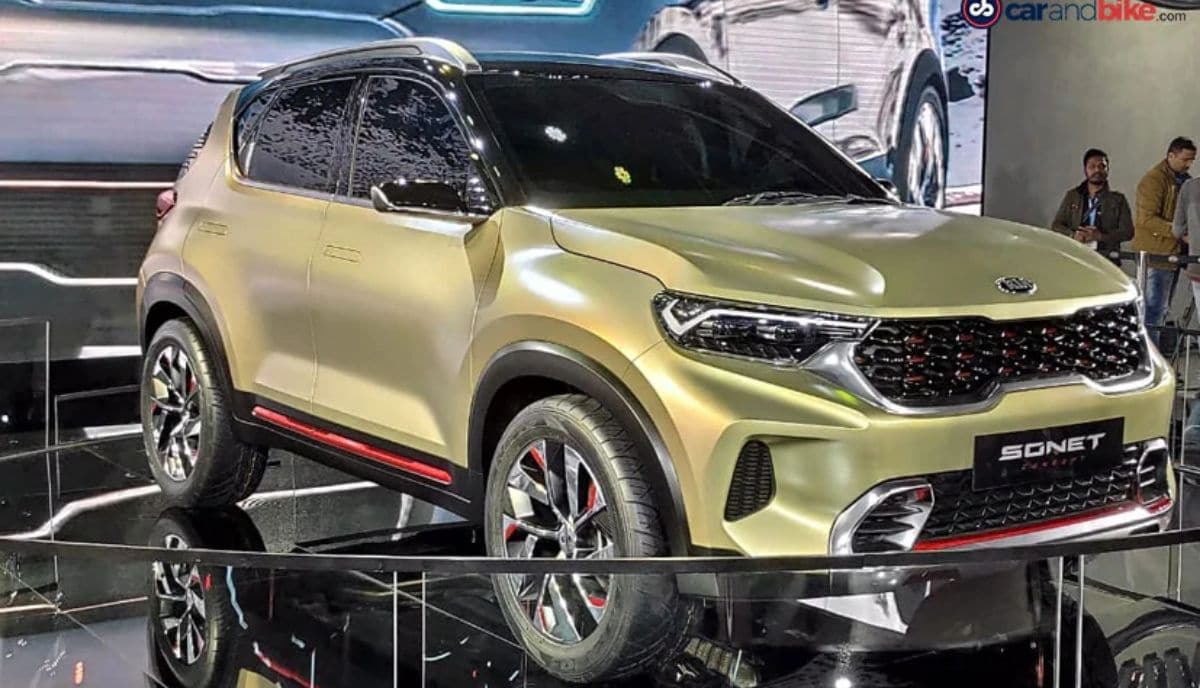 Kia Sonet Interior
If we compare it with its cousin Hyundai Venue, which falls into the same category, then Kia Sonet is more attractive and looks luxurious.
Starting with the leather seats, the double-stitching on them exhibits a premier look. The seats have lumbar support, which is rare to see in budget cars.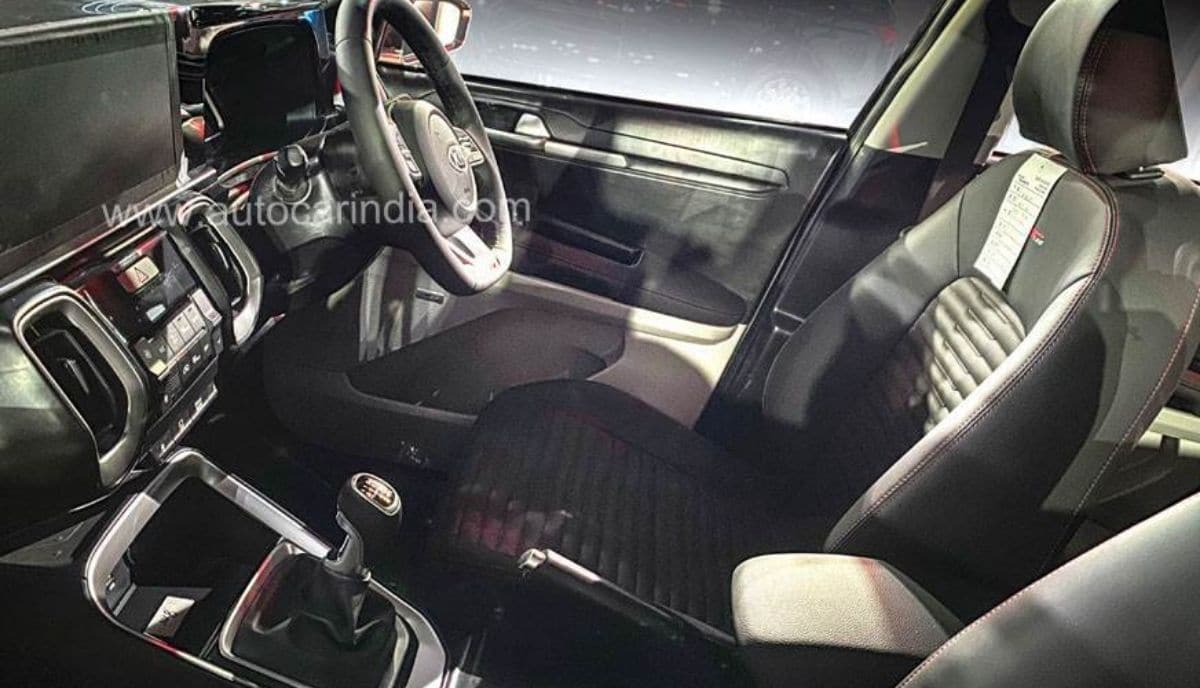 Additionally, Kia Sonet has leather in several places including the upholstery, steering wheel, and the gear knob.
Apart from this, in the middle of the dashboard, there is a 10.25-inch touchscreen infotainment system. If you slide down a bit, then right below is the instrument control panel with vertical AC vents adjacent to it on both sides.
The above details are based on a leaked image which is believed to be of the GT line. However, we believe that for even the lower end models the quality will be similar.
Maruti Brezza Rival Kia Sonet Engine Specs
As per the sources, the top-spec GT line of the Kia variant will have a 1-liter turbocharged engine. It will produce a maximum power of 123 HP.
Meanwhile, the lower variants will be equipped with a 1.2-liter 4-cylinder Kappa engine. The engine will be mated to a 6-speed manual transmission as well as a 7-speed dual-clutch automatic transmission.
Kia Sonet is expected to launch later this year with a price range of around Rs. 7 to 12 Lakh (ex-showroom). With this price range, we hope the car will get a response as warm as the Kia received with the Seltos.