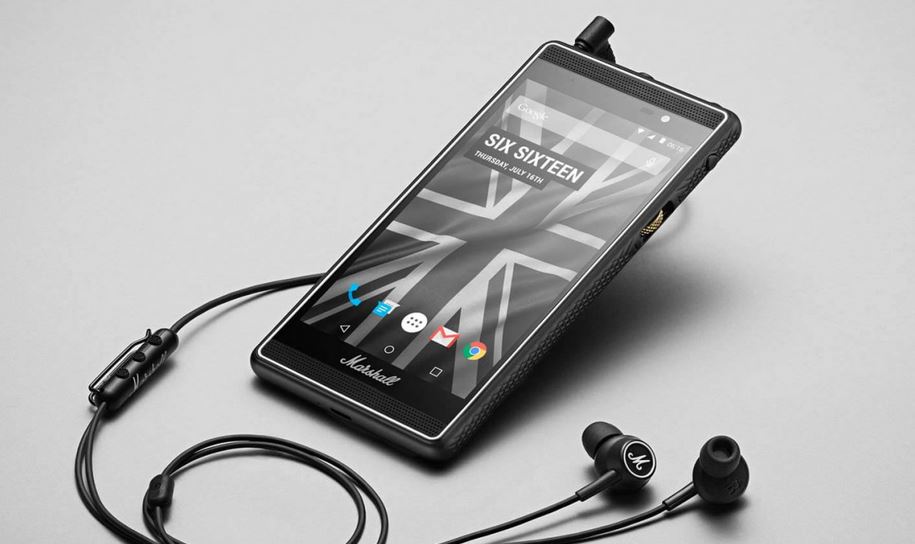 For decades now, Marshall has been a pioneer in giving people an unforgettable 'Sound' experience. Be it at the live concerts, (metal, rock, funk, you name it) or the matchless headphones, Marshall is the best you can get.
N
ow just imagine that sound tech inside an equally good smartphone. This is one phone that music buffs would love to check out. As the official words from Marshall go, "the time has come to witness the next chapter in this storied tale of rock 'n' roll."
Named the London, this phone is all about the sound quality. It has two front  speakers to give a bang to an impromptu party at your room. An ingenious M-Button on the top lateral side of your phone to access your Music whenever you wish to. London comes with 2 stereo jacks with independent volume control (how awesome is that), in case you wish to share your music or movie with your buddy.
That was the hardware. Now let's check what Marshall London has got from inside.
Marshall London has a separate processor dedicated to music with the soundcard Wolfson WM8281 that plays your music in higher resolution. A global equalizer to customize your genre of music and finally a Marshall in-ear headphones.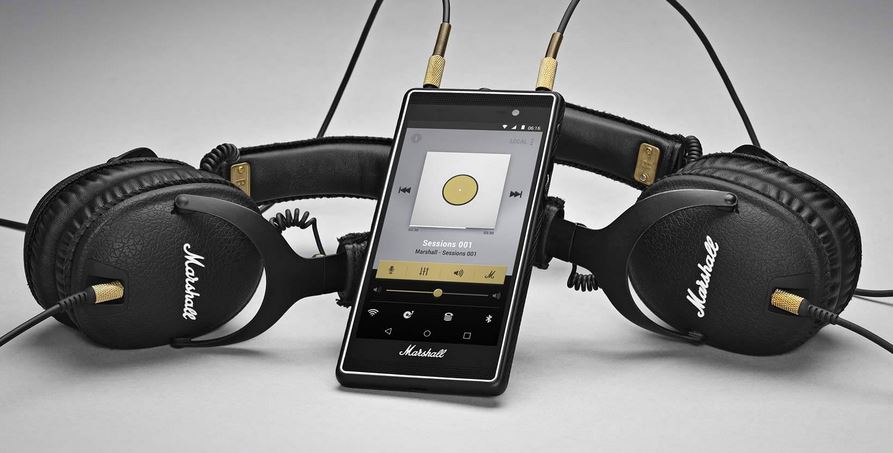 Marshall London sound check? Great. Now how's the phone overall?
With 8 MP main camera, a 2 MP front camera and a 4.7″ HD 720P display, the phone looks dapper in the Black. Marshall London has a 2 GB RAM, 16 GB internal memory, will come with Lollipop 5.0.2 and other features are similar to the conventional Android Phones.
Priced at 4,995 Swedish Krona ($590), the phones have an expected delivery date of August 17.
If you are impressed then just pre-order the latest Marshall London now and play your Music like a Boss. Tell your views in the comments below.
Also Read: Switcheroo Lets You Control Stuff With Your Smartphone
Subscribe to fossBytes to get latest updates and more interesting stories.
[newsletter_signup_form id=1]