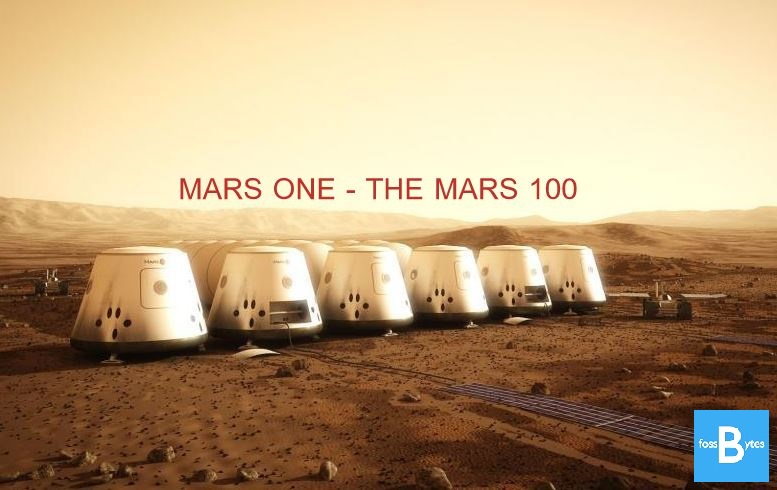 Humans are now one step closer to living on another planet. A private organization Mars One is planning and hoping to establish a colony of human beings on Mars. In its series of attempts, the company has shortlisted 100 people – 50 men and 50 women. This list has been narrowed down from an enormous pool of 200,000 people. Out of these 100, 39 are from the Americas, 16 from Asia, 31 from Europe, 7 from Africa, and remaining 7 from Oceania.
Out of these 100, final 24 lucky people will be selected for the training and four people will be chosen for the final journey to the Red planet. This flight is said to take off in the year 2024. In the subsequent years, five more crews of 4 people each will be sent to Mars. Recently NASA and Microsoft has teamed up for the Mars exploration with the help on HoloLens.
Now let me tell you about the most important part. This will be a one-way journey. Yes, you read it right. These people will live on Mars for the rest of their lives and ultimately die on the planet. The company has released this list of 100 shortlisted candidates on its website. The selected candidate belong to a varied age group of 18-82 years. You can read about the volunteers here and know about their interests etc. The website describes:
Mars One designed a mission using only existing technology. In the coming years, a demonstration mission, communication satellites, two rovers and several cargo missions will be sent to Mars. A reliable living environment will be waiting for the astronauts when they leave Earth.
It is noteworthy that the feasibility of this project is negligible. Mars One isn't having a technology for a single Mars mission; so developing a permanent colony to support human life is a very distant possibility. Different studies and researches have told that the mission is unrealistic and its plan to grow food in greenhouse habitats will suffocate them within 68 days.
Also read: Microsoft Set to Help NASA in Mars Exploration With HoloLens
These selected people, who are common people just like has, will be having a small period of time for training and excelling in it. It will have to arrange spaceships, lander, colonies, communication systems and a lot more. The only agencies which could plan such missions and are technologically advanced, are NASA, ISRO, and a few more government space agencies.
Even though there are so many concerns and question marks, Mars One is moving ahead with its mission. It says, "The global search has begun for the first humans to set foot on Mars and make it their home. In an extensive training period, candidates will learn the skills they will need on Mars and on their journey there. The combined skill set of each astronaut team member will cover a very wide range of disciplines."
---
Are you having faith in the promises made by Mars One? Let us know in comments below!
Stay tuned for latest space and technology news from fossBytes.
---