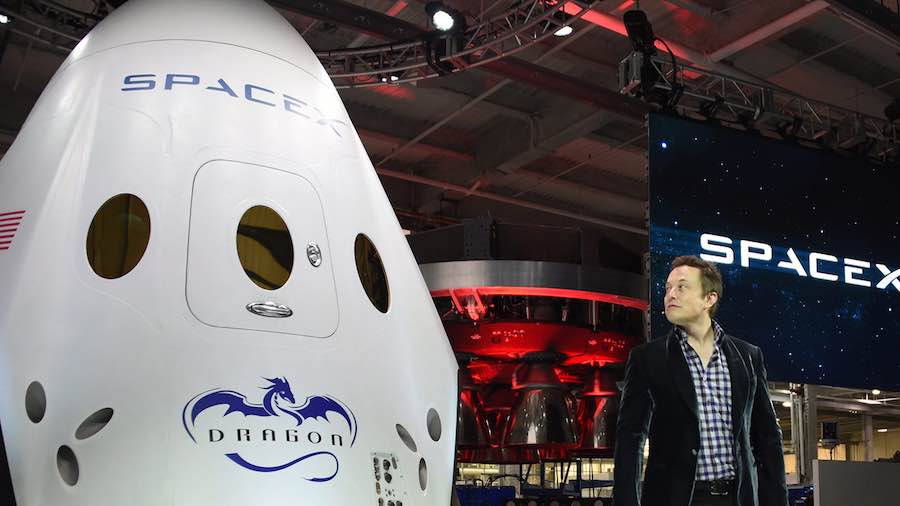 Short Bytes: SpaceX has uploaded a test video of its next-generation rocket engine which will power their Interplanetary Transport System and the Booster. The ITS was announced last week by Elon Musk at the IAC 2016 keynote.
A
t the IAC 2016 last week, SpaceX CEO Elon Musk presented his plan to
take humans to Mars
. Before the keynote, he tweeted the Raptor engine test photos with shining Mach diamonds. And now, there is another video from SpaceX which shows the testing of their next-generation rocket engine.
SpaceX will propel the gigantic Interplanetary Transport System with the help of 9 new raptor engines out of which 6 are designed to move ITS in the vacuum of space and while landing on Mars. The booster which will take the ITS outside earth's atmosphere will have 42 new raptor engines.
Here is the video by SpaceX on Facebook:
SpaceX also posted a photo of a fuel tank in development which will be placed inside the rocket and will be used to store the LOX (Liquid Oxygen). The rocket will be propelled by Methane and LOX which can be produced on Mars and facilitate return journey. Most parts of the rocket and the fuel tanks are designed using advanced carbon fiber.
An earlier SpaceX video illustrates the trip Mars in the form of a beautiful animation:
The futuristic Mars colonization may be a jaw-dropping idea. But it is still a plan on the paper or more than that. It might be a couple of years until SpaceX actually sends a test ITS to Mars.
According to an article by Nadia Drake of Nat Geo, Elon Musk thinks that by 2020 humans could begin flying to Mars. Before that, few humanless spacecraft, the first one being the Red Dragon, might end up on Mars by 2018.
If you have something to add, tell us in the comments below.
Also Read: 10 Ways Elon Musk Blew Our Minds During His Mars Mission Announcement