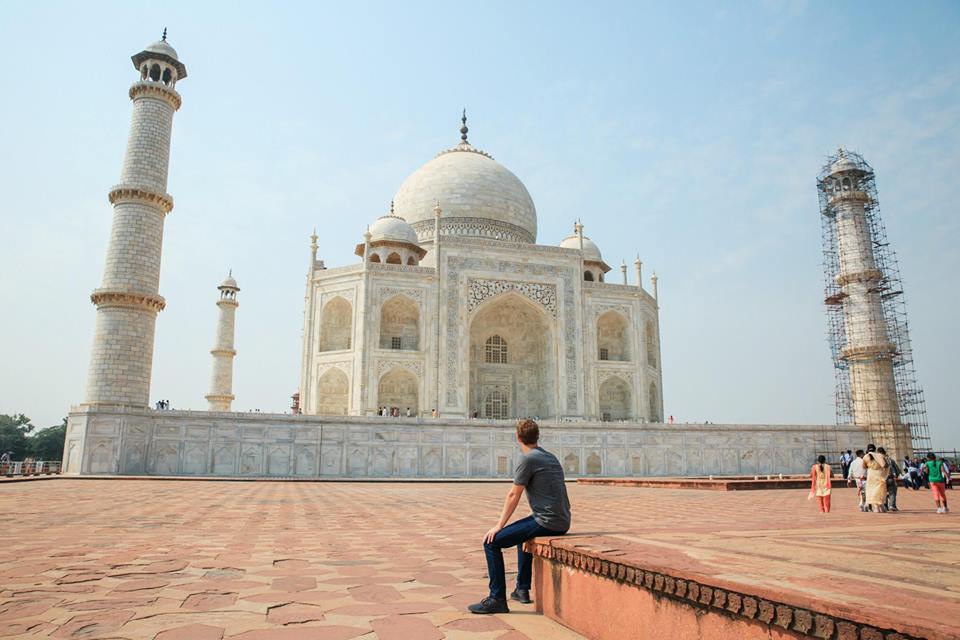 Short Bytes: To hold a Townhall question-and-answer session at the Indian Institute of Technology, Delhi on Wednesday, Facebook CEO Mark Zuckerberg is in India. He also paid a low-key visit to the Taj Mahal on Tuesday and called it "even more stunning than he expected."
F
acebook CEO Mark Zuckerberg paid a visit to the Taj Mahal on Tuesday. After the visit, he posted on Facebook, "It is even more stunning than I expected."
Last month, he announced that the next Townhall Q&A session will be hosted in India. As a result, he's in India to hold the session at the Indian Institute of Technology, Delhi on Wednesday. It should be noted that last month Zuckerberg hosted the Townhall Q&A session with Indian Prime Minister Narendra Modi.
Along with a picture of Taj Mahal, Zuckerberg wrote on Facebook: "I'm in India for our Townhall Q&A tomorrow (Wednesday), and I decided to visit the Taj Mahal."
"I've always wanted to see this. It is even more stunning than I expected. It's incredible what people can build — and what love can motivate us to build," he added.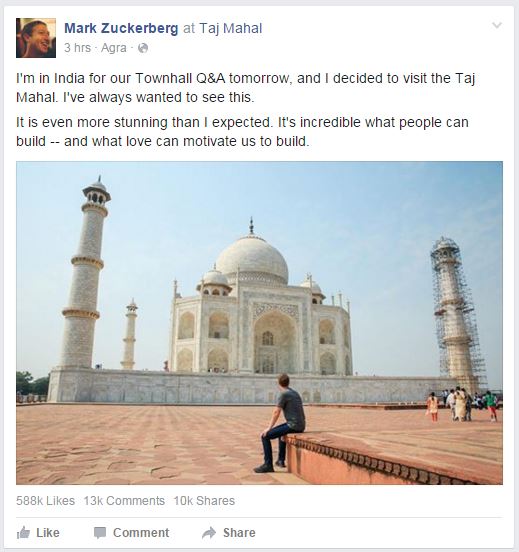 During his low-key visit to the Taj Mahal, Zuckerberg roamed around without any security and was unnoticed by the local media.
"It was not an official visit, which is often notified by the additional district magistrate (protocol). As such, we had no information about the visit" Ram Ratan, conservation assistant for ASI at the Taj Mahal, said.
Also read: Black Hole of World Wide Web: Facebook Is Sucking The Internet In