Short Bytes: When Mark Zuckerberg recently shared a picture with Instagram's most followed celebrity Selena Gomez, a Facebook user questioned his intentions and asked if he's going to buy Instagram — something Facebook already acquired in 2012. Mark Zuckerberg didn't miss a chance to deliver a killer comeback and replied like a boss.
It was a great win for Mark Zuckerberg when he bought the image-sharing app Instagram in April, 2012. With 400 million users, Instagram has continuously found a place at the top spots in different app stores.
The app is regularly used by all celebrities who keep their fans and followers updated.
If we take a look at the list of the most popular celebrities on Instagram, singer, and actress Selena Gomez tops the list, followed by her friend Taylor Swift.
Recently, Selena Gomez visited Facebook's headquarters and Facebook CEO didn't miss the chance to share a picture with her.
On his Facebook page, he posted the picture and wrote — "Meeting with Instagram's biggest star in our smallest room. Thanks for stopping by Selena Gomez!"
However, as you take a look at the comments, you can spot a guy named Chukwueloka Ijezie at the top, saying — "you want to buy instagram too, nice move."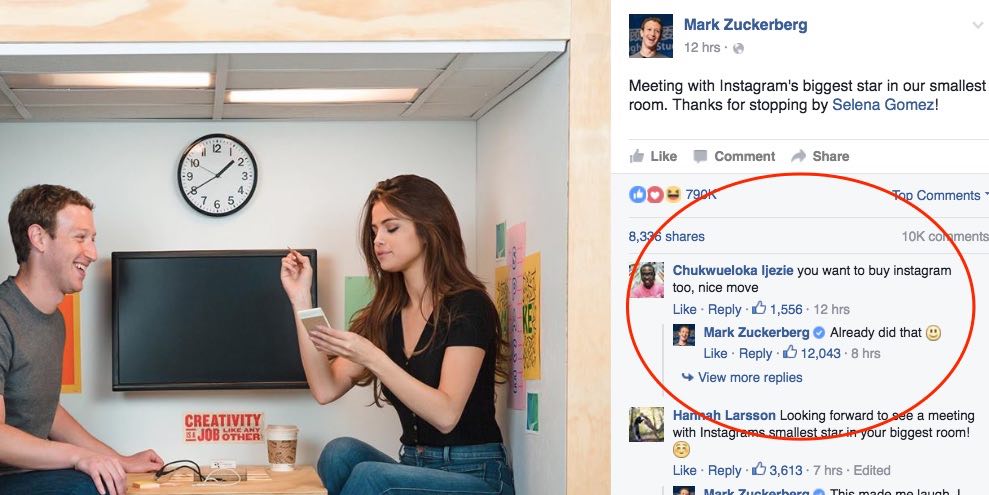 Yes, I know what you're thinking. Facebook already own Instagram and it's one of the important parts of its future plans.
Well, Mark Zuckerberg didn't miss a chance to deliver a killer comeback by replying — "Already did that :)"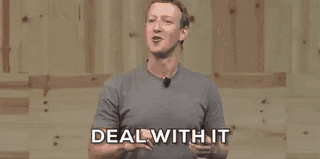 Have something to add? Share your views in the comments below.
Also Read: Star Wars Facebook Page Just Made the Perfect Joke With Mark Zuckerberg