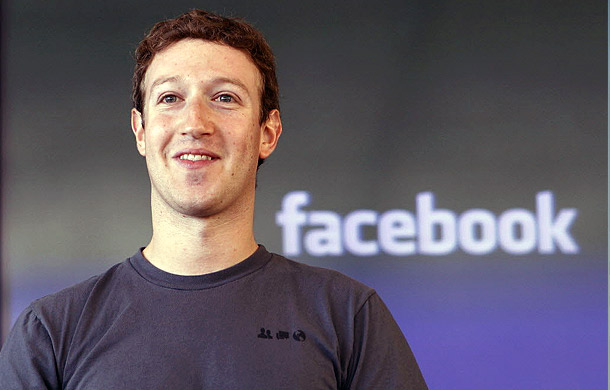 While you were worrying that Facebook and other social networking media are damaging the reading habits of this generation, Facebook CEO Mark Zuckerberg has started a book club.
Mark Zuckerberg announced that he will be reading a book every two weeks and via a Facebook post on his page, he invited the members of Facebook community to like the page and join him in the initiative.
It's a known fact that Mark Zuckerberg believes in taking up challenges as New Year resolutions and in another Facebook post on December 31, he played with crowdsourcing ideas for this year's personal challenge. About 50,000 people gave him suggestions and took up one particular challenge.
Cynthia Greco suggested I read one book a month that another person chooses — and got 1,900 likes on her suggestion. I'm excited for my reading challenge. I've found reading books very intellectually fulfilling.
Mark Zuckerberg's book club is a group page on Facebook "A Year of Books." Nearly 150,000 Facebook users have liked the page till now.
The first book which Mark chose to read for the group is The End of Power by Moisés Naím. This book is sold out on Amazon and other websites. This indicates the influence Facebook CEO can have over the Facebook users and this would have a real impact on the publishing industry.
 In Facebook post, Mark Zuckerberg wrote about The End of Power:
"It is a book that explores how the world is shifting to give individual people more power that was traditionally only held by large governments, militaries and other organizations. The trend towards giving people more power is one I believe in deeply, and I'm looking forward to reading this book and exploring this in more detail."
Join Mark Zuckerberg's book club here: A Year of Books
---
 Share this post with your friends and ask them to join Mark Zuckerberg's book club!
Stay tuned for trending and latest technology news from fossBytes.
---