F
acebook CEO and co-founder Mark Zuckerberg and his wife, Priscilla Chan, are pretty active on Facebook. Recently, they announced the birth of their second daughter, August. But, what if you don't wish to receive updates from the Zuckerberg-Chan family? What if you go ahead and try to block them?
Just in case you open Facebook and waste some clicks trying to do so, let me tell you that you'll fail. You can't block Mark Zuckerberg and Priscilla Chan on Facebook. You'll get a message: "This profile can't be blocked for now."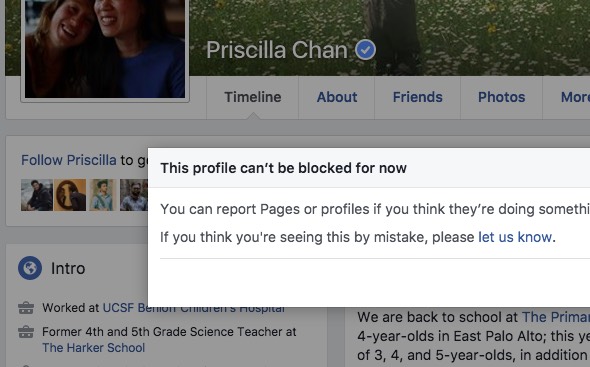 This list also includes Facebook COO Sheryl Sandberg. However, you can unfollow these celebrities. Many users have tweeted regarding this on Twitter.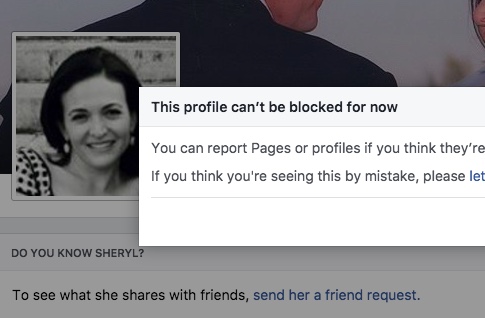 I tried several other celebrities and didn't encounter the same problem. So, why these profiles are enjoying this privilege? Because Facebook belongs to them and they can do as they wish?
In a statement to Quartz, a Facebook spokesperson said, "people trying to block a profile or Page may see an error message if it has been blocked many times within a short period."
If it seems logical to you, things should be okay. If it doesn't, I'll just leave it up to you to speculate.
Have something to add? Don't forget to share your views with us.