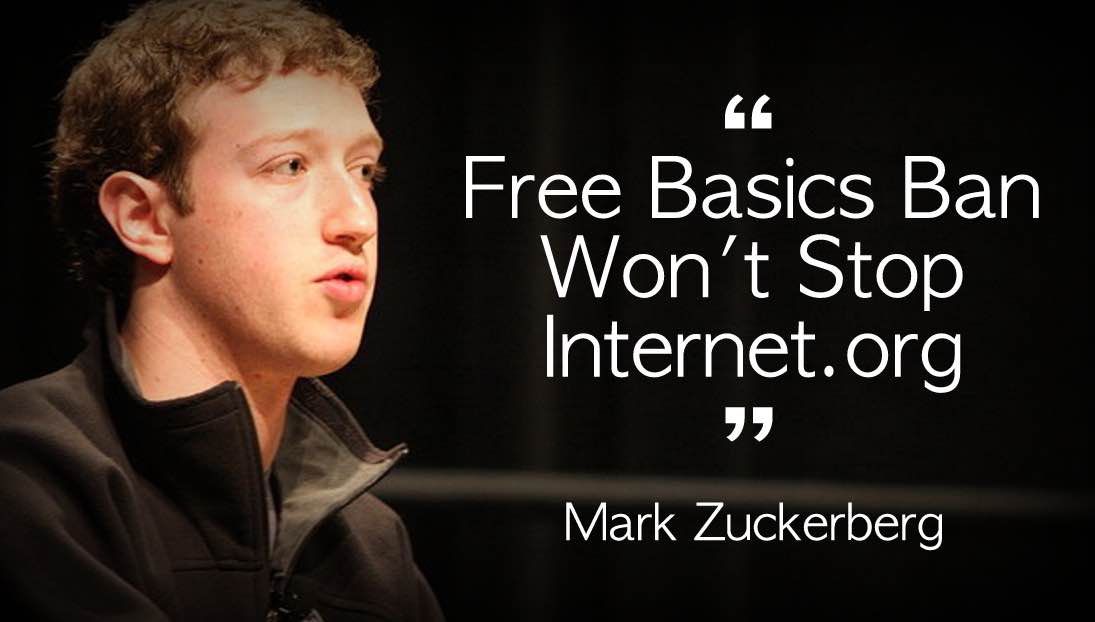 Short Bytes: In response to the recently imposed ban on Free Basics by the Telecom Regulatory Authority of India, Facebook CEO Mark Zuckerberg has reiterated his commitment towards his Internet.org initiative. "Connecting India is an important goal we won't give up on, because more than a billion people in India don't have access to the internet," he said in a Facebook post.
Y
esterday, the Telecom Regulatory Authority of India announced an effective ban on Facebook's Free Basic program in the world's largest democracy. The government body ruled that Facebook's service is violating the basic fundamentals of
net neutrality
.
India, the 2nd biggest market for Facebook, has given a big blow to Mark Zuckerberg's ambitions. Via a Facebook post, Mark said that TRAI's ruling won't push Internet.org out of India. "While we're disappointed with today's decision, I want to personally communicate that we are committed to keep working to break down barriers to connectivity in India and around the world," Facebook CEP wrote. "Internet.org has many initiatives, and we will keep working until everyone has access to the internet."
In his Facebook post, he added that connecting India is an important goal that he won't give up. "Our mission is to make the world more open and connected. That mission continues, and so does our commitment to India," he said.
You can read his complete response below: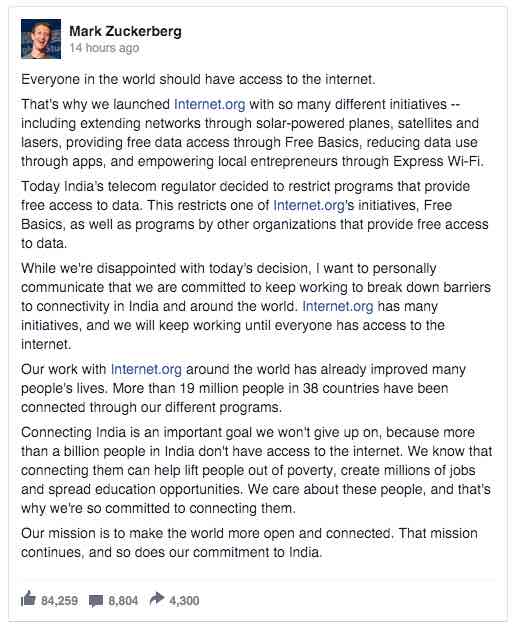 If we talk about India, Free Basics was criticized by the net neutrality advocates, accusing Facebook of feeding its own version of the internet to the people in developing countries.
While Mark Zuckerberg has refused to give up, it would be interesting to see Facebook's future plans regarding Internet.org.
What are your views regarding this issue? Do you support Free Basics by Facebook? Become a part of the discussion and add your views in the comments below.