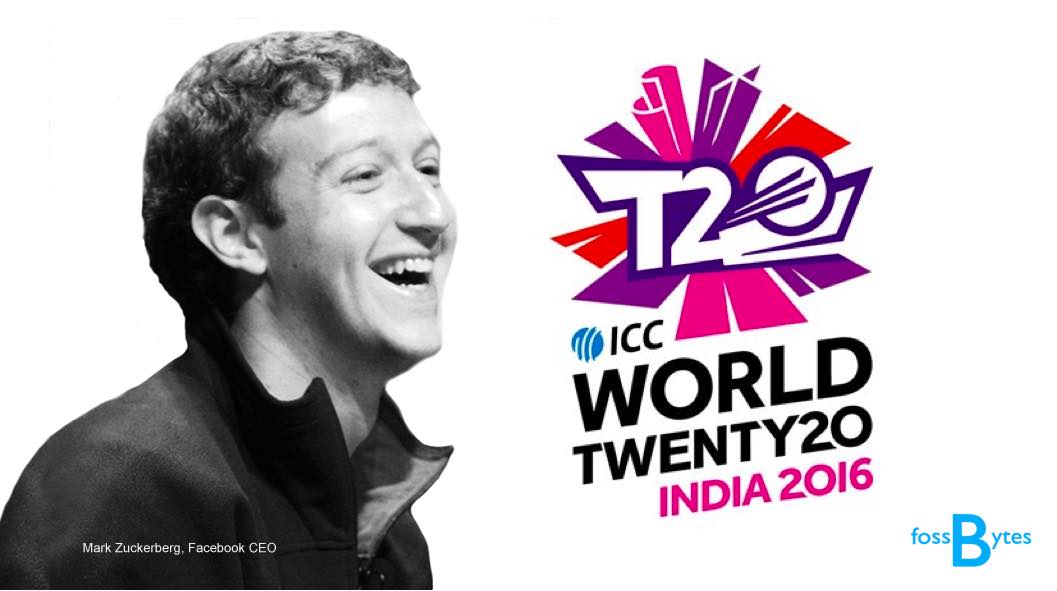 Short Bytes: While the majority of cricket fans are gearing up for India vs. Pakistan face-off in T20 Cricket World Cup, some people are expressing their love for the game by changing their profile pictures painted with opposite team's colors. Mark Zuckerberg has expressed his happiness in a Facebook post by calling it an interesting phenomenon.
I
f you come across the Facebook profile pictures of your friends sporting the colors of the opponent team ahead of the India-Pakistan T20 World Cup cricket match, don't be surprised. The sports lovers from both the nations are using Facebook to express the message that cricket unites people and it can never divide them.
Responding to this phenomenon on Facebook, Facebook CEO Mark Zuckerberg wrote on Facebook — "Something pretty interesting is happening in India and Pakistan on Facebook right now."
The Indian team will face Pakistan in Kolkata on March 19. The game was moved from Dharamsala to West Bengal capital last week due to security concerns. The two neighboring countries are fierce political rivals and they regularly exchange fire across the border. The same rivalry is often reflected in the field.
However, ignoring these worries and tension, cricket fans are sharing the pictures on Facebook with hashtag #ProfilesForPeace. One one hand Indian Cricket fans are changing their profile pictures to support the men in blue, Pakistan cricket fans are doing the same to express their support for the Pakistan Cricket team.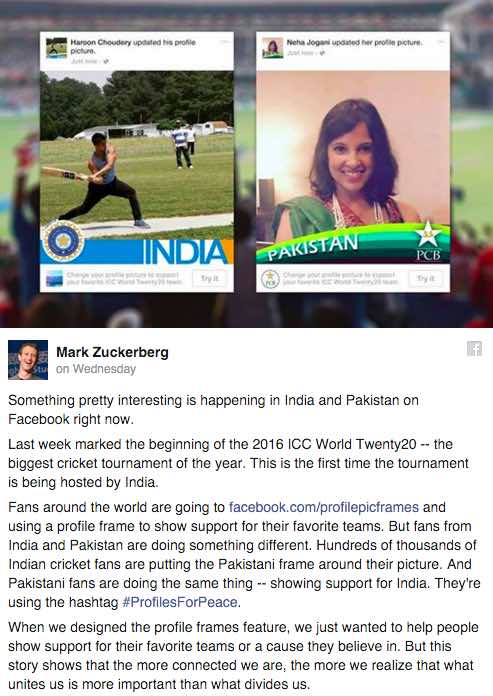 Facebook founder has found this phenomenon surprising as people are using technology in an unexpected way.
"When we designed the profile frames feature, we just wanted to help people show support for their favorite teams or cause they believe in. But this story shows that the more connected we are, the more we realize that what unites us is more important than what divides us," he wrote in the post.
Here's how you can change your profile picture to express you love for the game: https://facebook.com/profilepicframes