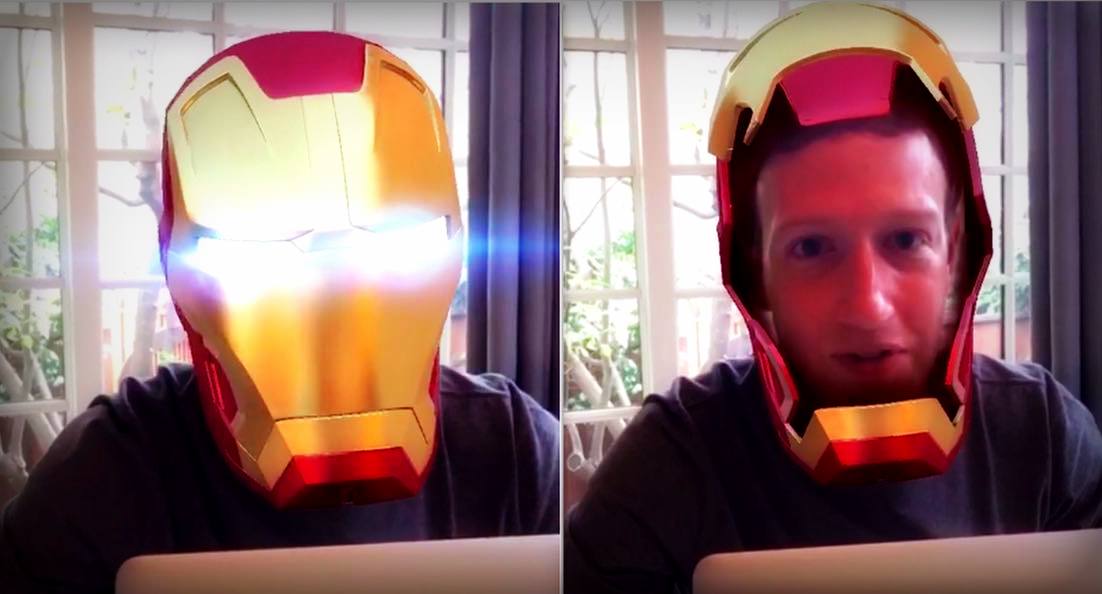 Short Bytes: Facebook has acquired the widely popular face-swapping app Masquerade, also known as MSQRD. Company's CEO and co-founder Mark Zuckerberg announced this news on his Facebook profile by using the Iron Man filter while coding his own Jarvis project.
M

ore face-swapping videos are coming to Facebook and this trend has just been started by the social network's CEO and co-founder Mark Zuckerberg.

Today, channeling Iron Man in a new Facebook video, Mark Zuckerberg told the world that Facebook has acquired Masquerade, also known as MSQRD. It's one of the most popular face-swapping applications on the App Store that allow you to swap your face with another face. It also allows you to add live effects to the videos.

Mark Zuckerberg himself used the MSQRD app and used an Iron Man filter. Here's what he had to say:

I'm sitting here coding my little AI project, kind of like my own version of Jarvis. No, I haven't also built an Iron Man suit. I'm using this app Masquerade, that lets you put real time filters on your videos. And today I'm excited to share that the team behind Masquerade is joining Facebook. So I want to offer a big welcome, guys. Alright, now back to coding my AI.

We should expect face-swapping filters to appear in the Facebook app eventually. We've already seen stickers, photo filters, and finger doodles making their way to the app. The company also plans to continue MSQRD operational as a standalone app. 

Watch the video below and share your views in the comments section.
Taking a break from coding to welcome the MSQRD team to Facebook!

Posted by Mark Zuckerberg on Wednesday, March 9, 2016
In a short period of time, MSQRD has become a hit on the App Store and maintained its position among the chart-toppers.
Facebook hasn't disclosed the amount that it paid for MSQRD. The three founders of the app, Eugene Nevgen, Sergey Gonchar, and Eugene Zatepyakin, will work at Facebook's London office.
Also Read: How To Code Your Own Personal Assistant Using Python Programming