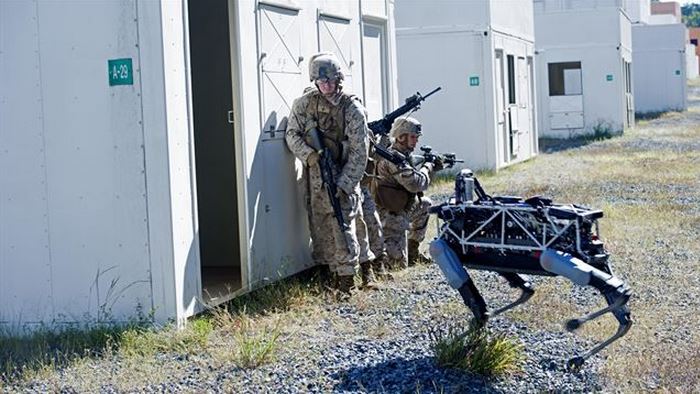 Short Bytes: With the ever advancing robotics technology, the US Armed Forces is ready to revolutionize itself. This time, the Marine Corps are testing Google's latest quadruped robot "Spot" and see if it can fit into their squad.
G
oogle's subsidiary Boston Dynamics is making big strides in its advanced robotics technology. Not long before, Google cut loose its six-foot humanoid robot
Atlas
 out in the woods to run some tests on the machine. Now, another of its creation is going through some tough evaluation to get selected as the US Marine Corps scout.
Resembling a dog, Boston Dynamics' Spot is a 160-pound, hydraulically actuated quadruped robot which was field tested by a team of Marine Corps and a roboticist of DARPA (Defense Advanced Research Projects Agency), at the Marine Corps Base in Quantico, Virginia.
The US Armed Forces showing an astute sense are keen to include the latest contraptions into their squad. The US military had recently signed a deal with Malloy Aeronautics and Survice Engineering to develop hoverbikes for its soldiers.
Spot, on the other hand, is considered as a useful scout or can be used simply as a coolie for the Marines. Spot's advantage over other robots is that it is both lighter and quieter than its counterparts. Google's latest quadruped robot Spot is an all terrain robot that can be controlled wirelessly from the maximum distance of 500 meters.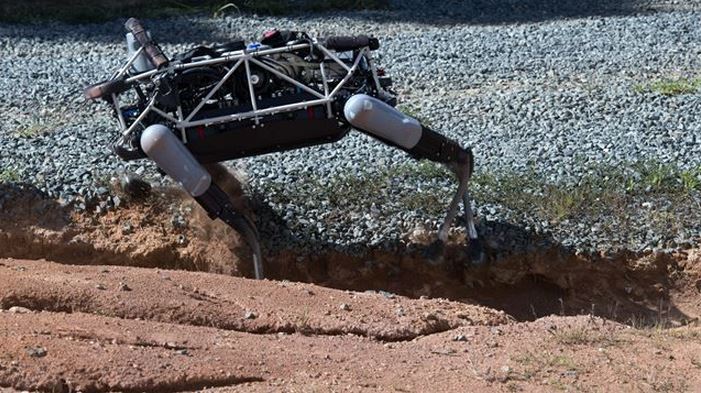 The Marines' team has tested Spot and are pretty impressed with its performance. The good thing about the advanced robot is that it can work with the infantry without slowing them down and will reduce the risk of life.
Captain James Pineiro, head of the Marine Corps Warfighting Lab at Quantico branch remarked, "Spot is great and has exceeded the metrics that we've provided. We see it as a great potential for the future dismounted infantry. We want to continue to experiment with quadruped technology and find ways that this can be employed to enhance the Marine Corps warfighting capabilities."
Have something to add? Tell us in the comments below.