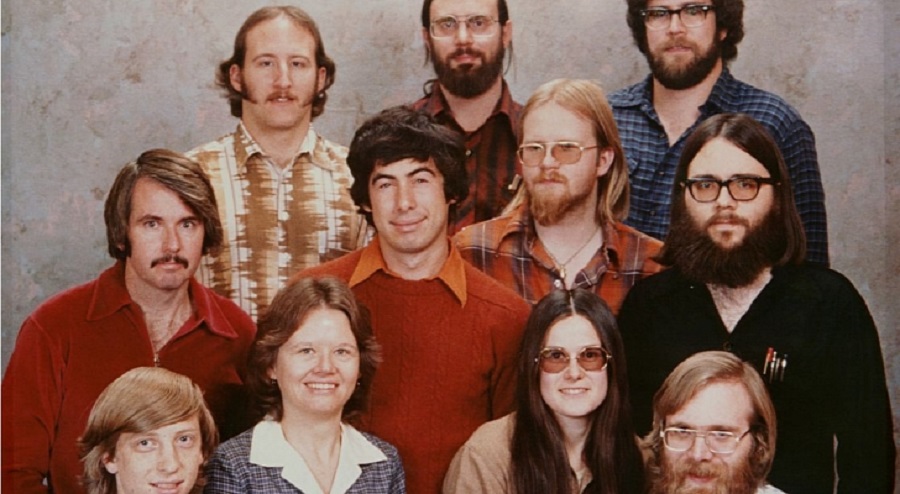 Short Bytes: The first salaried employee at Microsoft was Marc McDonald, who designed the 8-bit File Allocation System for Microsoft's Standalone Disc BASIC-80 in 1977. He is currently working as a Software Architect at PaperG. 
O
ne of the earliest
Microsoft
employees was Marc McDonald, who was in fact, the first salaried employee when Redmond was based in Albuquerque, New Mexico Area in 1976. During his 7-year term, McDonald developed the 8-bit File Allocation Table for Microsoft's Standalone and NCR 8200 data entry terminal.
McDonald also developed the MDOS/MIDAS operating system in 1979. The MIDAS OS was designed for Intel 8080/Z80 microprocessors to use terminal input/output functionality. Though the 8-bit OS never saw the daylight but its FAT-variant file system inspired Tim Paterson's Quick and Dirty OS (QDOS), which he coded when he worked for Seattle Computer Products in 1980.
After leaving Microsoft in January 1984, McDonald was appointed as a Senior Development Engineer at Asymetrix in January 1985 and their first employee. He redesigned the Asymetrix ToolBook Runtime and worked on LISP pcode system.
McDonald jumped to Design Intelligence in January 1995 where he worked on an expression-based coding language and adaptive document design until the year 2000, when he came back to Microsoft after it purchased Design Intelligence.
In his second term, the then CEO Bill Gates and Steve Ballmer made serious efforts to assign him the employee code '1' but failed, as the HR software wasn't in the mood to do so. They could only end up giving him a badge with 1 written on it – unlike Steve Jobs who took employee code #0 instead – other numbers rubbed off. It is quite humorous to know that McDonald left Microsoft back in 1984 when around 400 employees worked there, as he thought the company was "too big" in size. He re-joined the company in 2000 when the employees were several thousand in numbers.
McDonald was in the Windows Defect Prevention Group, which emphasized on bumping up software quality by focusing on organisational best practices. He has six software patents and has co-authored a book titled as 'The Practical Guide to Defect Prevention' published in 2007. After leaving Microsoft again in 2011, he worked for MindMode Corp and finally joined PaperG in 2013.
Write your views in the comments section below.
Also Read: 20 Facts About Microsoft That You Probably Don't Know