After the two release candidates, Manjaro Linux has announced the release of a new stable version v19.0 with bug fixes and more polished multiple Desktop Environments such as Xfce, KDE, and GNOME.
Weeks before the release of Manjaro 18.1, Manjaro Linux became a professional project and hence it focuses more on building a professional Linux based operating system.
Manjaro Linux 19.10: New Enhancements and Features
Manjaro Linux 19.10 ships the latest stable Kernel 5.4 LTS to support new drivers and installation media.
Manjaro Package Manager, Pamac 9.3, enables snap and flatpak support by default. You can also use a new tool Bauh to install Linux applications from snaps or flatpaks software distribution.
Let's have a look at the new updates to each edition:
Xfce Edition
Being the flagship edition to receive major attention, Manjaro Linux 19.10 includes Xfce 4.14 with the beautiful Matcha theme that supports Gtk3, Gtk2.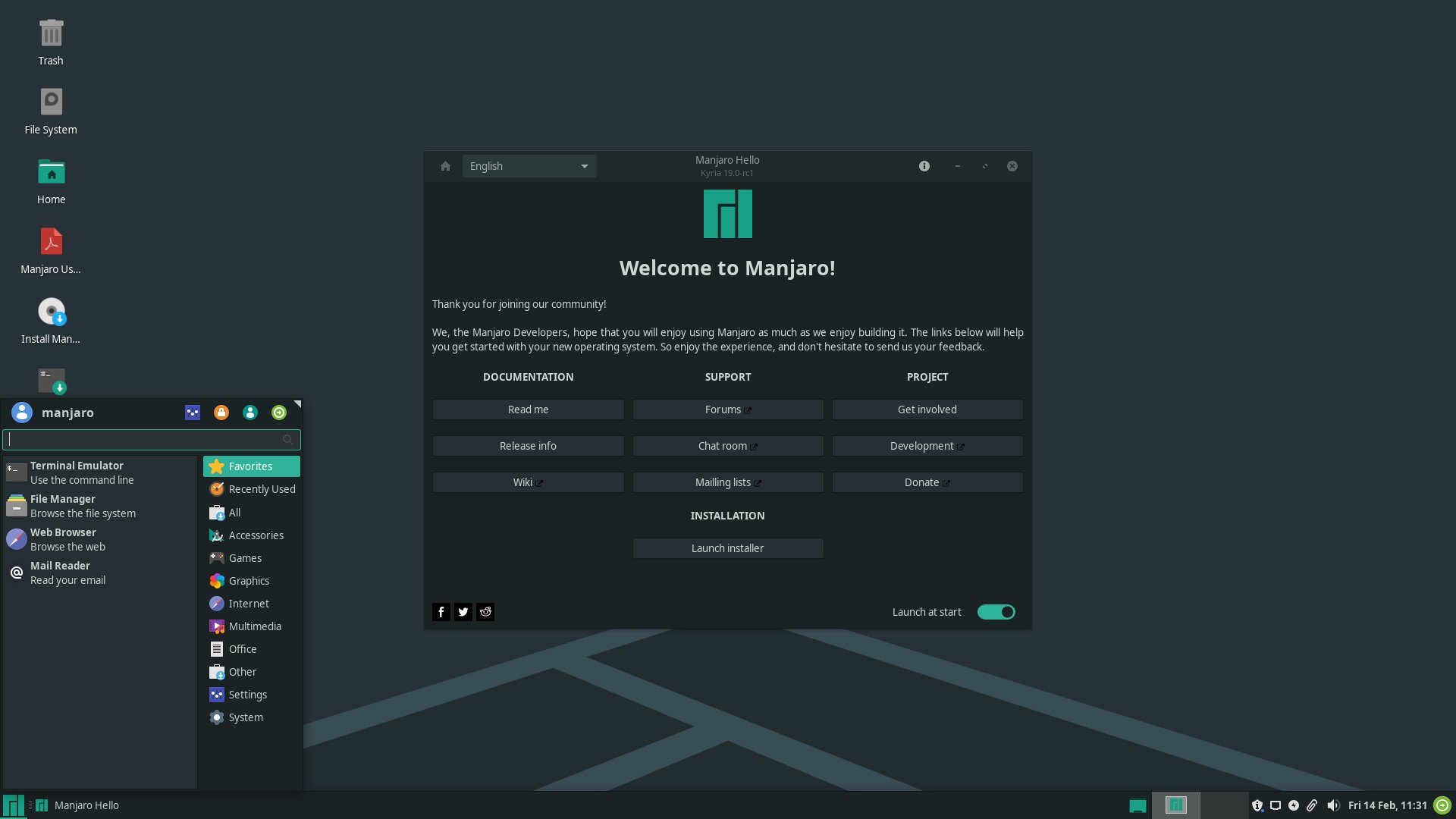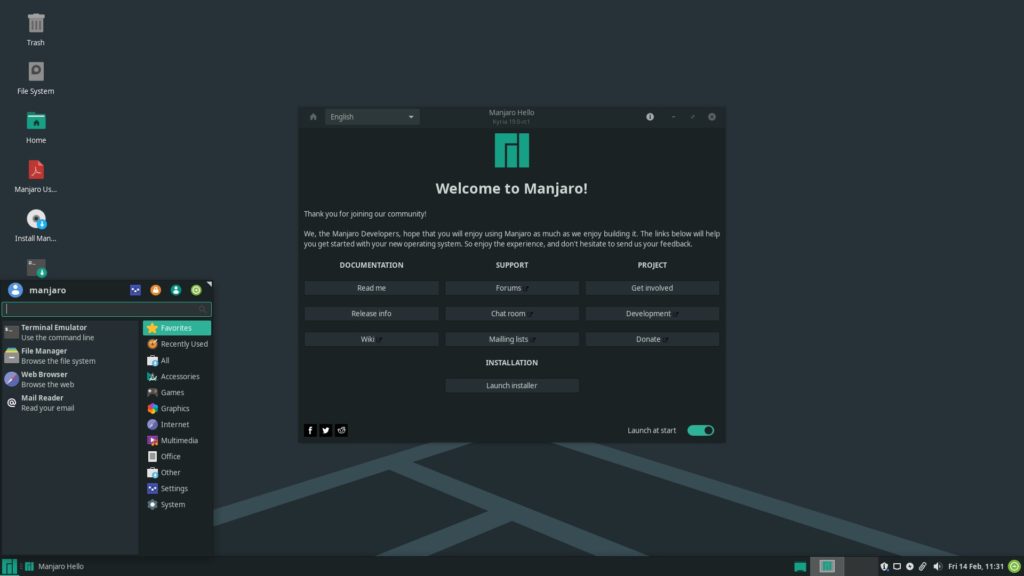 Among the new feature in Xfce, you can now save one or more customized display profiles. You can also customize the application launcher Whiskermenu.
KDE Edition
KDE edition is the most feature-rich and user-friendly desktop with Plasma 5.17 that comes with light and dark versions, animated splash-screen and Konsole profiles.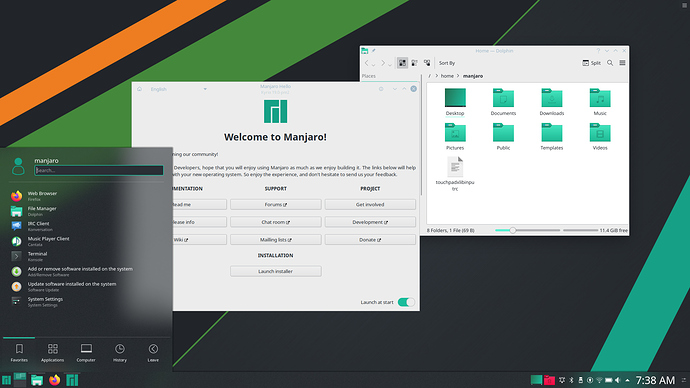 The new Breath2 theme also brings the design update for icon-theme, paslam5-themes, splash animation, and wallpaper.
GNOME Edition
This edition has a modern and simple desktop environment GNOME-based on 3.34 series. Manjaro also redesigns several applications with the addition of dynamic wallpapers and a new login screen theme.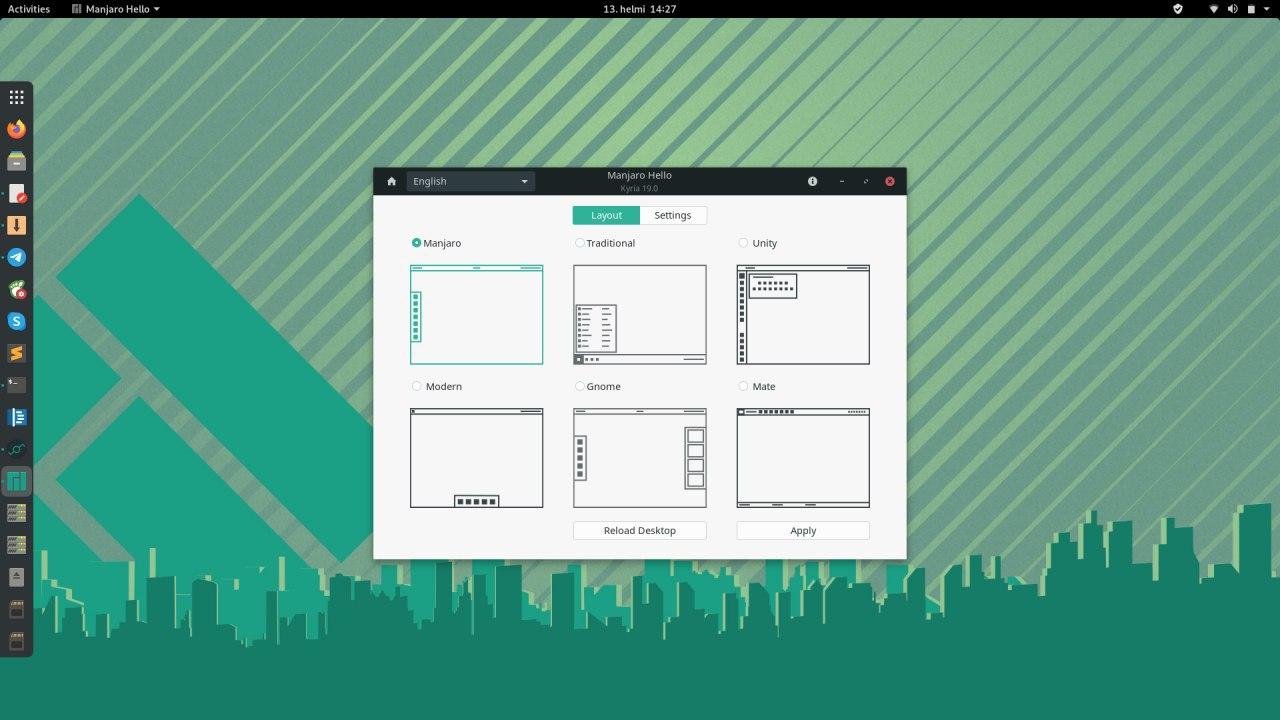 You can switch between the desktop layout smoothly using the new Gnome-Layout-Switcher. You can also apply any available layout that looks similar to other OS themes such as Unity/Ubuntu, macOS, and Windows.
If you want to try out the latest release, you can download any edition of Manjaro Linux from here.