When Apple released macOS Catalina beta in its WWDC event, the Sidecar feature was one of the highlights of it. It allows users to use their iPad as the secondary display with Mac computers to ease multitasking.
A Redditor named Andrew has put forward the best use case of the feature by turning his broken MacBook Pro into a Mac+iPad hybrid.
Andrew's MacBook Pro had a broken display and was mostly useless for him. He used a magnetic iPad case and attached an 11-inch iPad Pro to replace his MacBook's Retina Display.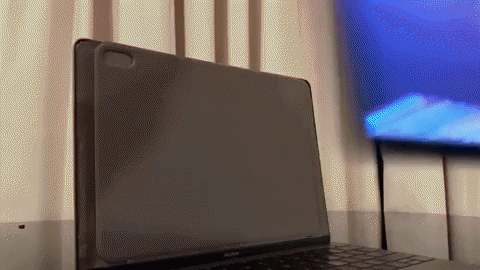 To make the Mac/iPad hybrid functional, he used the Sidecar feature to wirelessly mirror the Retina display. Andrew used Keyboard Maestro, a macOS utility app to establish the initial connection upon the booting up of the MacBook.
Describing the process, Andrew says, "The method involved defusing the broken LCD screen and backlight from the upper portion of the MacBook's clamshell, modifying the Retina display driver, attaching a magnetic iPad case in-place of the Retina display and putting everything back together."
He is even using an Apple Pencil to draw on the Mac/iPad hybrid's touch screen display. Interestingly, the iPad can be removed from the display anytime to use it separately and on the go.
Andrew is inviting ideas to name his hybrid creation. What are your suggestions? I would suggest naming it 'MacPad.'