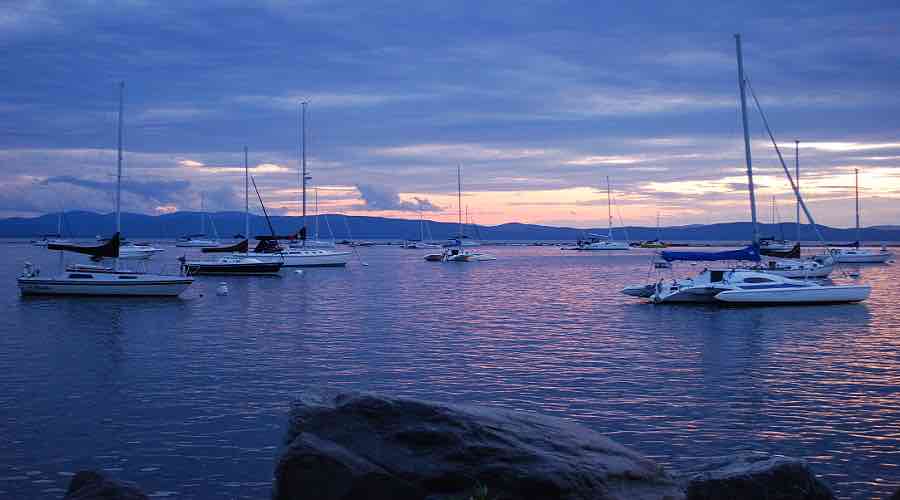 Short Bytes: Berne Broudy jumped in the ice cold water of Lake Champlain in November last year. After floating in the 10 degree Celsius water for about an hour, he came back and he was contended that he didn't have to float all night to test the Stearns I950 ThermaShield 24+ Immersion Suit.
A
man jumped into the chilling water in Lake Champlain, Northern Vermont, situated between the states of New York and Vermont, extending to some parts of Canada. It was a snowy November last year and the water was a freaking 10 degree Celsius. The man survived, all because he was wearing the Stearns I950 ThermaShield 24+ Immersion Suit and he wanted to test its limits.
Berne Broudy from the Popular Science magazine recalled his experiences in his writing – "I went down to the dock, lifted the suit's neoprene one-piece over my body, and threw myself in. I immediately bobbed to the surface and floated. The suit has enough buoyancy to support 330 pounds." – and surely he only weights a third of that.
An Immersion suit is also known as survival suit, it is worn by fishermen and sailors (well, anyone can wear it) to safeguard themselves from the attack of Hypothermia in a situation where they have to desert their boat, ship, or yacht and jump into to the cold sea, or lake in the case of Broudy. These dry suits find their existence since the 19th century when the very first suit of such kind was invented by Clark S Merriman in 1872 to prevent steamship passengers from hypothermia attack. It was sensationalised by Paul Boyton, through his swimming records including the one in which he swam across the English Channel. The suit was a combination of a rubber pant and shirt cinched firmly along the waist, capable enough to keep its wearer dry in chilly waters. It had five air pockets which could be inflated by mouth in order to float on the water.
Read This: The Pirate Bay Now Allows You To Play All Its Movies And TV Shows Online
The earlier versions of these immersion suits had a survival window up to 2 hours, but this new Stearns I950 ThermaShield 24+ boasts itself as the most advanced suit. It also features an air cushion which allows you to just lie down on the water surface and de-stress yourself in the middle of the ocean until the rescue team arrives. You can spend a whole day on this bed as it can keep you dry and alive for almost 24 hours in the cold waters at Zero degree Celsius.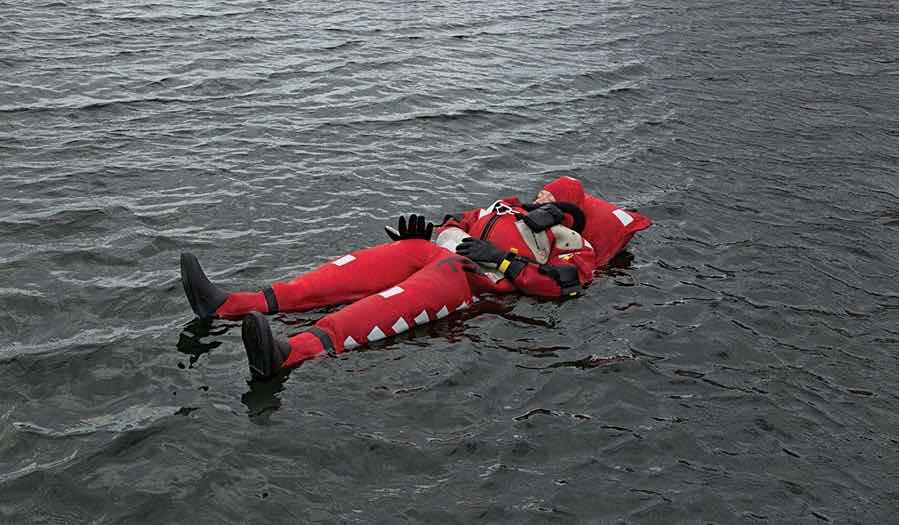 This airtight $1500 (it's $1499.99, to be precise) immersion suit has an inbuilt air circulation system which does the job of distributing body heat equally throughout the suit. Well, it is a must, the heat is utilized to keep the arms, legs, and feet warm and to "protect vital organs".
I floated like that for an hour, just long enough to (theoretically) get hypothermia. But I was fine. I had, however, floated several yards from shore, and swimming back was awkward: I managed a floundering backstroke back to the dock. While I am sure I could have floated all night, I'm glad I didn't have to.
— he concluded
Write your views in the comments section below.
Also Read: Turn Any Surface Into A Solar Panel With Invisible Cells