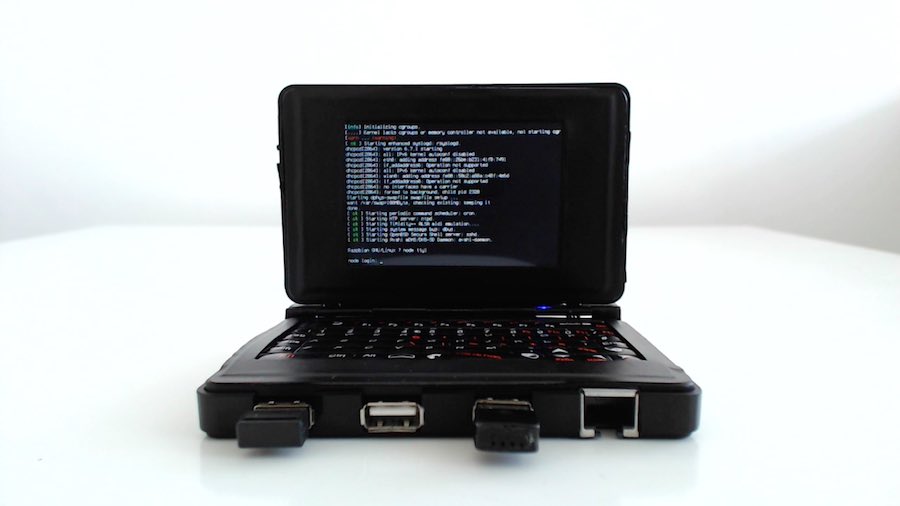 Short Bytes: In this article, I'll tell you how to make a pocket-sized DIY Linux computer using Raspberry Pi 2. This portable machine can be used to run your favorite ARM-friendly apps and browse the web to watch few cat videos on YouTube.
Raspberry Pi is one of the most loved devices used by electronics DIY-enthusiasts. People have used their Pi to create amazing things like PiPhone, a smart temperature controller, Pirate FM Radio Station and more.
While OEMs like Apple and Samsung are busy making their notebooks thinner, you can go one step ahead and create a Linux computer packaged into the size of a Nintendo DS.
This amazing tutorial was originally shared by Chris Robinson from NODE who basically built a miniature laptop with the help of Raspberry Pi 2, QWERTY keyboard, color LCD display, and a battery.
The computer also features USB ports and Ethernet. Here are the complete features of the pocket-sized DIY Linux computer:
Raspberry Pi 2 (900MHz CPU, 1GB RAM)
3 USB ports
Ethernet
Fully QWERTY keyboard with backlight
3.5inch Touchscreen
1000mAh battery Clamshell case
Full Linux OS (Raspbian) with open source window manager i3.
Audio/Video out
The enclosing case is made from 2 plastic 2.5-inch external hard drive enclosures that you can grab online.
Before jumping upon the DIY, note that you need to make some modifications like stripping the Raspberry Pi to reduce its thickness and using a soldering iron to remove different headers.
You can also output the video to an external monitor to give it a feel of a desktop computer. This fully functional Linux computer can run ARM-friendly apps, you can use it to browse the web and play a couple of games.
For detailed instructions, you can see the full tutorial gallery at Imgur and watch the video below to know more:
Grab these great deals to become a pro at DIYing and Linux: