Short Bytes: A Turkish programmer is busy creating an anonymous and self-hosted BitTorrent search engine called magnetico. It allows a person with an internet connection to access the vast amount of torrents in the DHT space, without the need to rely on any central entity. With further improvements, magnetico might help in the complete decentralization of BitTorrent ecosystem.
I
t's an undisputed fact that BitTorrent, one of the most popular
P2P file sharing
protocols, has faced many challenges in the recent times. Many torrent websites are vulnerable to being shut down, chiefly because of their centralized nature. So, is there any way to liberate BitTorrent from the mesh of centralized trackers?
Continuous efforts in this direction have been made in the past. The advent of distributed hash table (DHT) helped the people to ditch their reliance on trackers. In an effort that might result in complete decentralization, Bora, a programmer for Istanbul, is working on a project called magnetico.
What is magnetico?
magnetico (with a small 'm') makes use of BitTorrent's DTH to find content and important peers. It aims to create a personal torrent search engine and keep the indexes it creates completely private.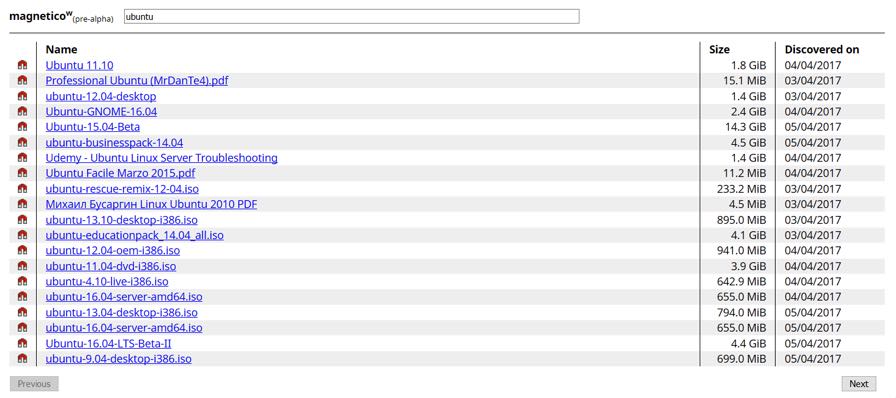 Talking to TorrentFreak, Bora said that magnetico is a collection of programs called "magneticod (magnetico daemon) and magneticow (magnetico web)."
While magneticods run in the background and sniffs DTH network to fetch torrent data from peers, magneticow is a light web interface for searching and viewing the torrents.
At the moment, the software is in its early phase of development. In the upcoming releases, Bora expects to address current bugs and improve the overall release.
Written in Python 3, you can grab this project on GitHub. This place also includes the detailed instructions for the assistance.
Did you find the concept of magnetico interesting? Don't forget to share your views.