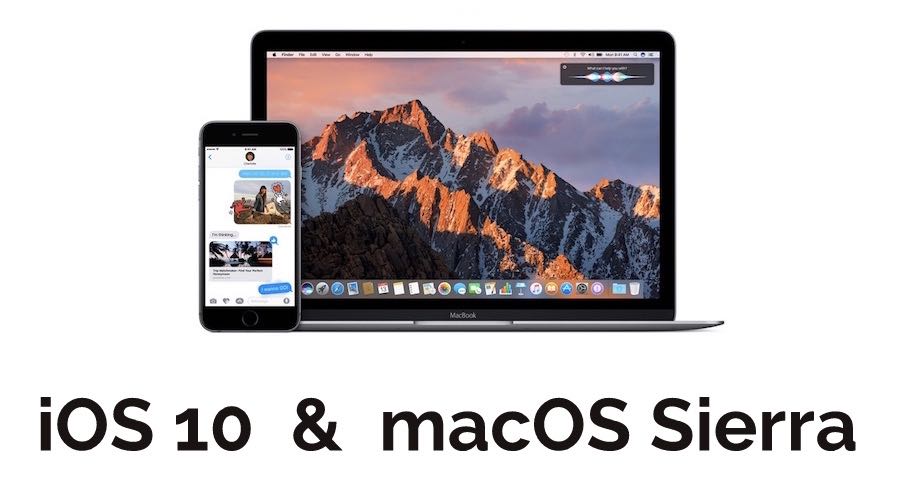 Short Bytes: Apple has released the beta versions for macOS Sierra and iOS 10 for testing purposes. You can visit Apple's Beta Software Program website and grab these new operating systems for testing. Apple is releasing the final version of these operating systems later this year in fall.
D
uring its
2016 WWDC developer conference
, tech giant Apple introduced its next generation of operating system family. Apple announced iOS 10 mobile operating system and macOS Sierra, calling them the company's greatest software.
The beta versions of these operating systems were made available to the developers in June. Now, macOS Sierra and iOS 10 betas have been released to the public.
Changes coming to macOS Sierra:
Making the naming conventions of its operating systems more coherent, Apple has renamed OS X as macOS. Its latest release macOS Sierra marks the arrival of Siri on the Mac desktop.
Other features coming to macOS include picture-in-picture video and iCloud desktop syncing among Macs. macOS Sierra also brings Apple Pay to the Mac, allowing the users to use their phone's fingerprint reader for buying things on Mac.
Another feature that'll be loved by the users is the newly added functionality of unlocking the phone using your Apple Watch.
Changes coming to iOS 10:
Just like the desktop world, Apple is adding a long list of features to its iPhones and iPads. With iOS 10, the iPhone and iPad users will be able to take the advantage of improved and smarter Siri interactions.
iOS 10 also brings aesthetic improvements to Apple News and Apple Music, deeper integration of 3D Touch on iPhones, and Home app for smart home control.
How to get iOS 10 and macOS Sierra previews?
If you are interested in trying out iOS 10 and macOS Sierra betas, you need to visit Apple's Beta Software Program. There, you need to register and participate in the program.
Apple recommends the users to install these beta builds on secondary devices as they might experience a few bug during testing.
Try out the new betas here.
Did you find this article interesting? Don't forget to drop your feedback in the comments section below.