Short Bytes: If you're fed up with different cables for data syncing and charging your Android, iPhone, iPad, etc. then a Kickstarter project MACNETO is here to help you. It is a combination of interchangeable magnetic tips for USB-C, microUSB, Lightning which can be attached to a cable and used to connect devices. MACNETO will be shipped to the backers by June 2017.
Y
ou might be familiar with the Type-C USB port present on your new smartphone. But haven't thrown your old phone in the dustbin yet. You have to keep different cables because your old phone uses the micro-USB port and your new USB-C cable can't fit inside.
The situation worsens if you also carry an iPhone or iPad featuring the Lightning port, or a GoPro camera with a mini-USB port. Cables for all of these devices have a dedicated place in your house and your backpack while you travel. I also lost my charging cable recently, and I couldn't use my friends' cable because it was a USB-C.
MACNETO is a sprouting project on Kickstarter aimed to solve the misery we all face in our lives. It is a one-stop solution for all of the charging and data syncing cables you need.
To enable connection between various devices, MACNETO comes with separate connectors and cable. As per the requirement, connector tips – it be can a USB 3.0, USB-C, micro-USB, mini-USB Lightning – are attached to the ends of the cable. The magnetic pins present on the cable end and on the connector tip prevent them from losing up.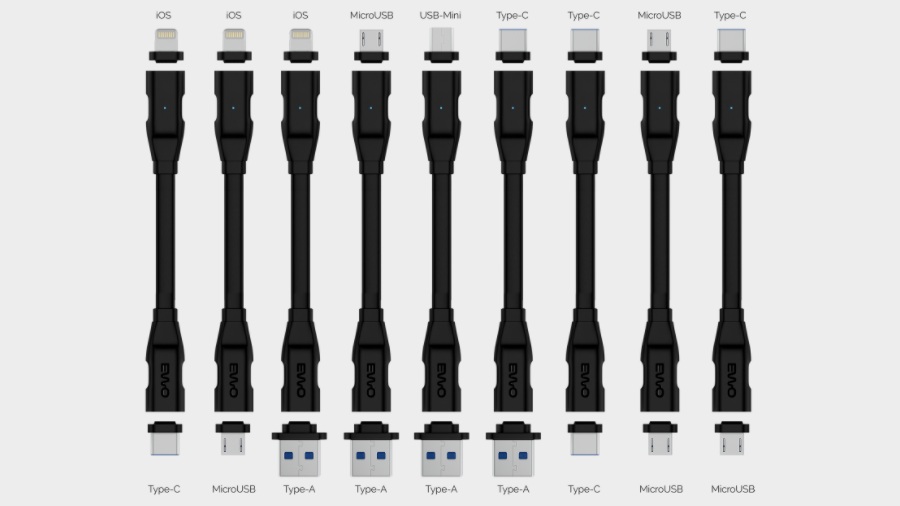 MACNETO is compatible with all the popular devices including Android phones, iOS devices, digital cameras, smart watches, power banks, etc. It supports data transfer speeds up to 4.8Gbps and supports fast charging.
The folks at EWO, a startup based in Singapore and Japan, are the minds behind this mother of convenience. As expected, the idea for such a thing originated out their frustrations of handling all the different cables at the same time. After living inside the R&D furnace for a year, MACNETO came out in the form of its first prototype in August 2016.
The project went live on Kickstarter in December last year. Since then, it has managed to raise $57,292 from 1,061 backers (at the time of writing). MACNETO is scheduled to be delivered sometime in June 2017.
Checkout MACNETO on its Kickstarter page. Check out awesome things launched at CES 2017 here.
What do you think about MACNETO? Drop your thoughts in the comments section.