WWDC 2022 revealed a lot of promising tech from Apple in almost every product category. MacBook was no exception and now features the M2 chip in the Pro models. Apple yesterday announced that the M2 MacBook Pro 13 will become available for pre-order from 17 June. The brand aims to ship the new Macbook within a week.
Apple revamped the MacBook Air 2022 with features that make it an enticing purchase. But that poses a conundrum for buyers because the M2 MacBook Pro 13 doesn't sport any interesting aesthetic updates.
M2 MacBook Pro 13: What do you get?
Apple's new M2 MacBook Pro 13 is one of the latest laptops to sport the M2 chip. That alone is an impressive spec upgrade for users looking for more power and GPU cores. There are two more GPU cores than the M1 chip which means a definite improvement in performance.
Apple shared in its blog that the new M2 MacBook is 40% faster than the previous generation. If you are upgrading from a non-Apple silicon laptop, there could be a 3.4x performance difference.
Apple added that for graphics-intensive tasks like playing games like Baldurs Gate, the GPU is 40% faster than the previous generation. For non-Apple silicon devices, it could be a 3.3x performance jump. Apple is good with numbers but you do have to see a clear picture of what you are missing.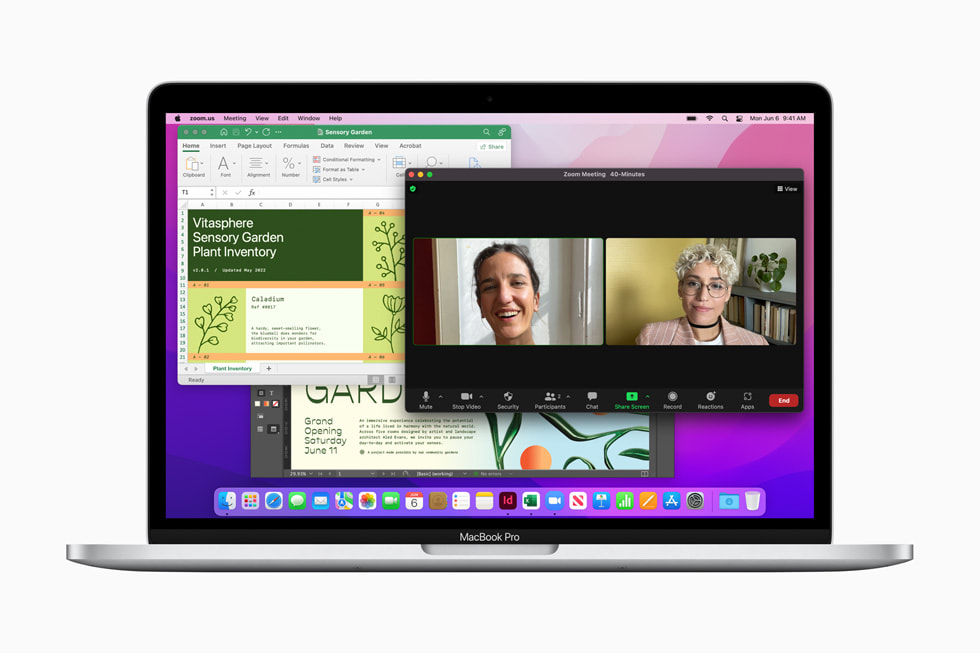 We earlier covered the M2 MacBook Pro 13 launch and explained how it was a MacBook SE. It was primarily because Apple didn't make efforts in smaller yet useful areas on this laptop. Meanwhile, the M2 MacBook Air gets all the love with a new notch design, MagSafe charging, and better display, and speakers. But Apple skipped all these necessary upgrades which didn't make it to the Pro 13 model.
Apple even raised the prices of the M1 MacBook Air, to make the new Air more lucrative. It will surely be a tough decision to choose between the two. At this point, the only enticing aspect of the M2 MacBook Pro 13 apart from its new chip is the active cooling system.