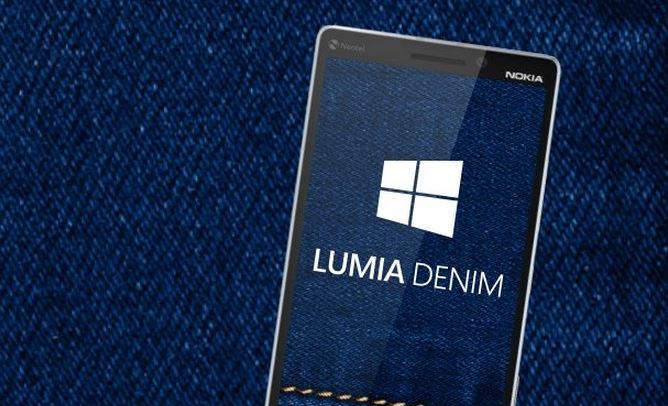 Microsoft has started rolling Lumia Denim update all over the world. Yesterday the update was rolled to Windows Phone users in China and few European countries. The new Lumia Denim update is basically a version of Windows Phone 8.1 Update 1, with some additional features.
Microsoft has started rolling out the update for Indian users. Currently the update is available for Lumia 520 and Lumia 525 owners.
Which devices are getting the update?
The Denim Update is already available with devices Lumia 535, 730 and 830. Apart from current release on Lumia 520 and 525, the update will be soon released for Lumia 520, Lumia 525, Lumia 620, Lumia 625, Lumia 630, Lumia 630 Dual SIM, Lumia 720, Lumia 820, Lumia 920, Lumia 925, Lumia 1020, Lumia 1320 and Lumia 1520.
What are the new features in Denim Update?
Live Folders: You can now organize your most needed apps on the home screen into folders and use them with ease of one tap click.
Glance Screen: The Glance Screen is now updated with fitness related activity from MSN's Health and Fitness app.
Cortana: Now Microsoft's digital voice assistant Cortana is improved with snooze times for reminders, natural-language scenarios and ability to chat with Cortana via car-kit integration. Now you can simply activate Cortana by saying "Hey Cortana" from an idle state without pressing the microphone button. This is available for Lumia 930, 1520 and Lumia Icon.
Consumer VPN: With the addition of this feature, Microsoft has provided the users enhanced safety features while connecting to public Wi-Fi networks.
Improvements in Internet Explorer: The IE browser of Lumia phones is improved to provide better surfing experience.
Watch the video below to know the more about the update and installation:
---
 You can check your phone for updates if you didn't get the new Lumia Denim update notification. Sometimes the update takes few days to appear on your phone depending on the server and service providers.
---