In our previous story, we've mentioned the luxury electric car maker Lucid Motors' decision to open its new flagship studio in New York. Lucid Motor's Spokesperson told Fossbytes about the opening going to happen this week, and the automaker has cut the ribbons of its first flagship studio in the Northeast, US.
It was a formal inauguration, and for the public, the studio will officially open from today (26th June 2021).
The flagship Lucid Studio is located in the Meatpacking District of New York (2 Ninth Ave. New York, NY 10014). It'll allow the visitors to get up close and personal with the Lucid Air luxury EV. Also, the visitors can experience and learn more about the full line-up of Lucid Air.
Peter Rawlinson, the CTO and CEO of the company, said, "Opening a Lucid Studio in New York, one of the most vibrant cities in the world, allows us to demonstrate how Lucid Air and its groundbreaking technology perfectly complement the fast pace and refined taste of the Big Apple."
He also said that it's the perfect time to open the studio in a city like New York. Peter believes Lucid will significantly contribute to a city like New York in delivering the world's greatest experience to travelers and residents.
Future Studio Expansion Plans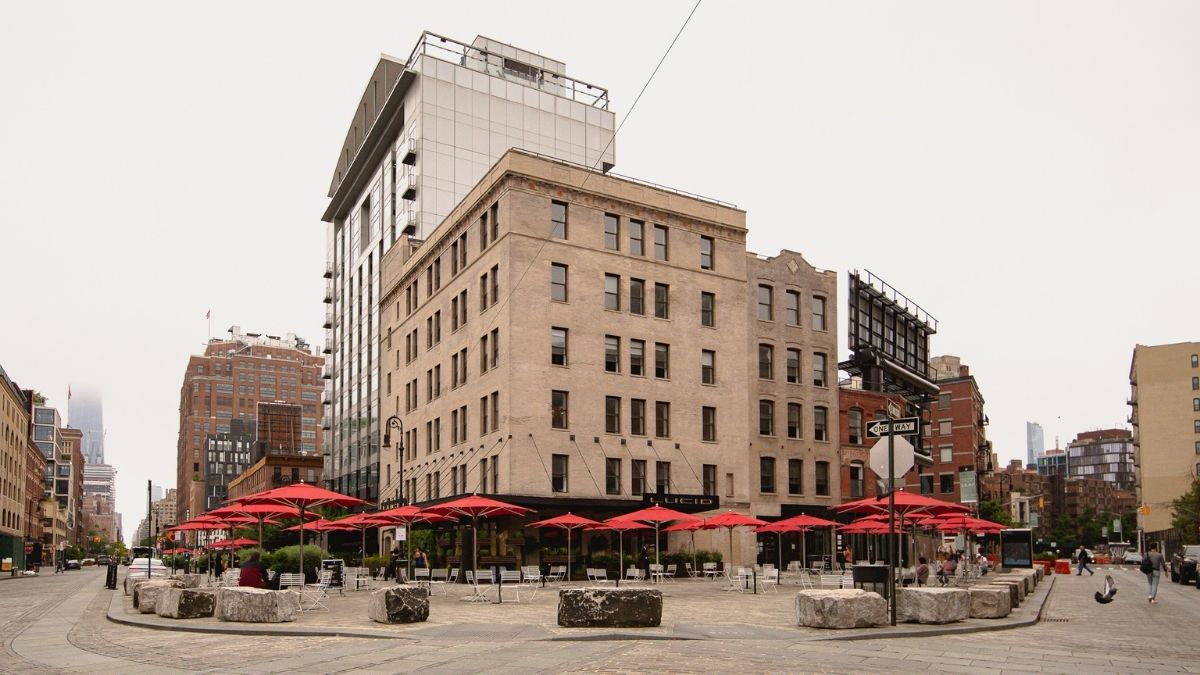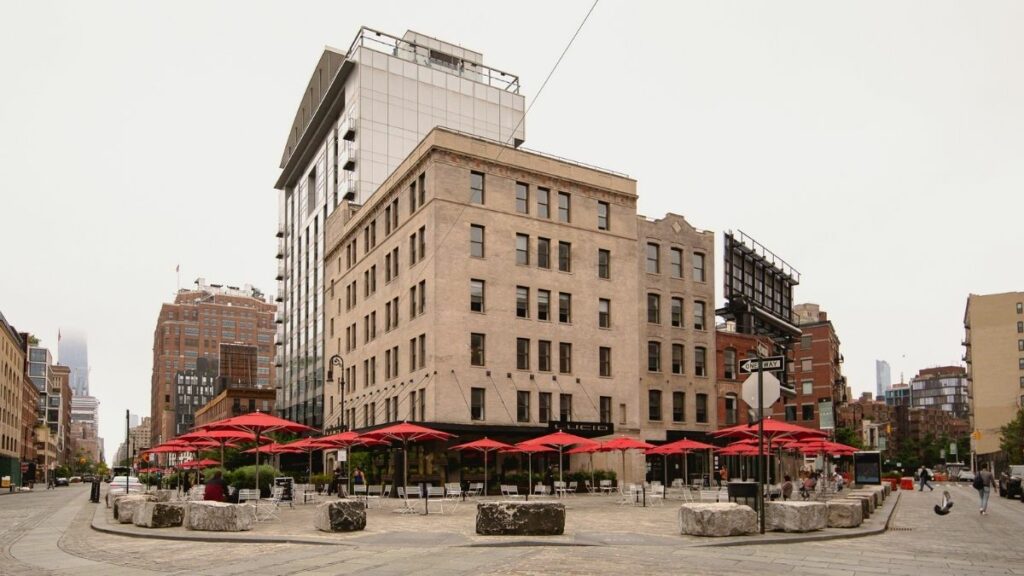 The Manhattan Studio in New York is the first to open in Northeast America and eight Lucid Motors Studio since the last year.
Lucid plans to open 11 more studios throughout North America by the end of 2021. According to Lucid Motors, there'll be 20 showrooms and service centers in Phoenix, Long Island, Boston, Vancouver, Chicago, San Francisco, San Diego, and the D.C. Metro.
It's good that Lucid is sharing its plans of opening studios and service centers. However, what masses eagerly waiting for is to get their hands on Lucid Air for real.
A Brief Overview About Lucid Motors And Air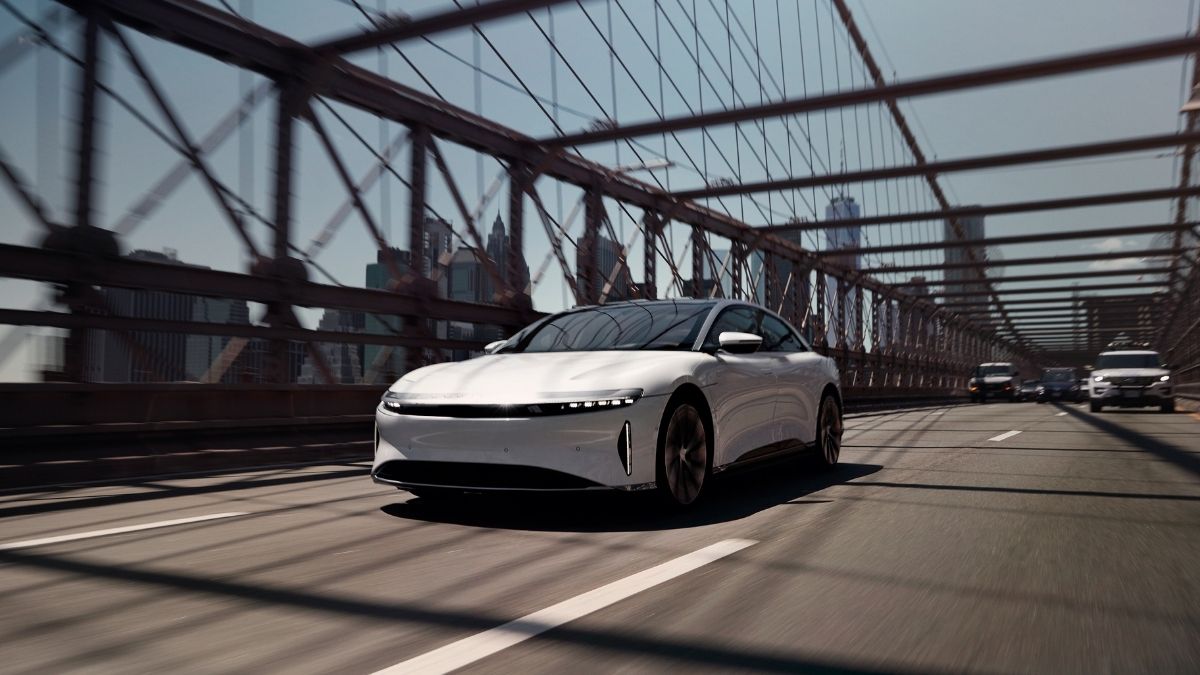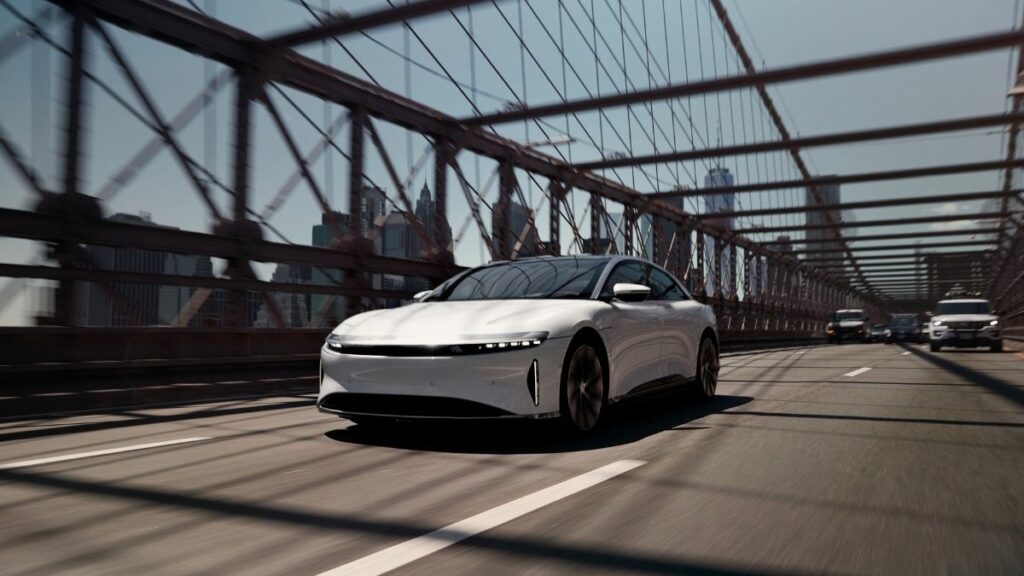 Lucid Motors is an American EV maker based in California. The company is led by the ex-Tesla chief engineer Peter Rawlinson. The automaker plans to launch its first electric car, Lucid Air, by the end of 2021.
Lucid Air is a luxury electric sedan capable of going 0 to 60 mph in 2.5 seconds and projects an EPA range of up to 500+ miles. Also, it can generate insane power of up to 1080 HP. The company aims to set new standards in the EV industry with Lucid Air.
Lucid Air will be available in different variants, ranging from $69,900 to $161,500 after tax credits.
It will rival the current best electric sedans like Tesla Model S and Porsche Taycan.
Lucid Air is nearing the production line, and we believe soon it'll be seen on American roads. Are you eagerly waiting for this electric car to hit the market? Please share with us your views in the comment section below.
Source: Lucid Motors