L
oopix is another name that adds to the
list of anonymity networks like Tor
. It is 
developed by the researchers
at the University College London (UCL) and published in a research paper titled "The Loopix Anonymity System."
As Bleeping Computer points out, Loopix works similarly as Tor. It's a type of mix network which use a chain of random proxy servers to achieve a communication that's almost impossible to trace.
The Onion routing protocol is used in the case of Tor while Loopix relies on the classic message-based architecture but adds random time delays (known as Poisson mixing) to make the connection anonymous.
The random time delays also contribute to a lower latency when compared to other networks. A cryptographic message format called Sphinx is used to enable encryption for the data. Further, cover traffic is injected to provide stronger anonymity.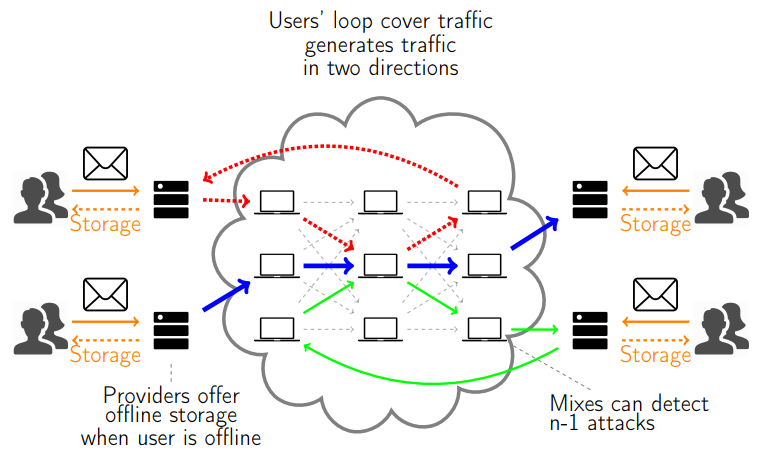 The traffic injection is performed by the providers to whom the clients pass the message. They're also responsible for facilitating offline storage for the clients (receivers). They can retrieve messages from their respective inboxes when they are online.
Here is a comparison table created by the researchers where Loopix outperforms other similar mix networks on paper: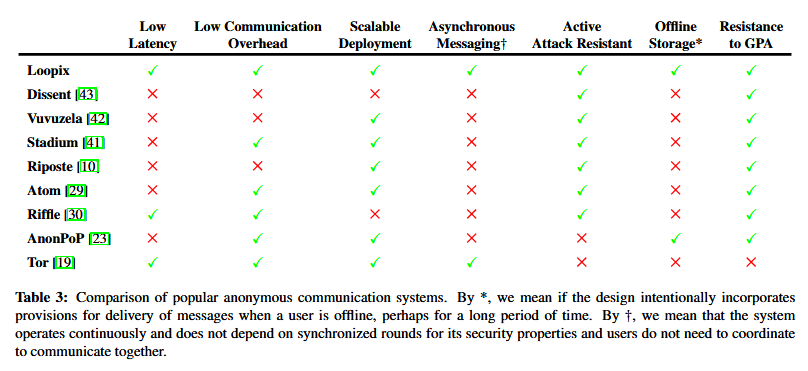 The network could be used to send around 300 messages per second, as known during the tests, with a time delay overhead of 1.5ms. However, this excludes the extra time delay introduced for anonymity reasons.
One of the advantages is it can support both low-latency applications like instant messaging and high-latency ones like e-mail. However, there is a drawback; the network isn't designed to be used for web browsing, according to the researchers.
Loopix can be an alternative to Tor. Although it's still in its initial stages, according to the researchers, it can withstand Sybil attacks is which still a threat to Tor network.
You can read more about Loopix Anonymity System using the links 1, 2, 3.
If you have something to add, drop your thoughts and feedback.