People often get confused when it comes to buying compact SUVs. Obviously, when there is a market where multiple brands are competing to provide the best product it gets even tougher. However, if you are planning to buy a compact SUV and Ford Ecosport or Tata Nexon are on your mind then this article is for you.
Recently, YouTuber Vinod Singh Garkhal interviewed two brothers (Prateek and Varun) who own Ford Ecosport. Vinod Garkhal has uploaded a video of the same on his YouTube channel Ridiculously Amazing.
These guys have the top diesel variant of Ford Ecosport, however, it's the BS4 compliant 2017 model. Their Ford Ecosport has traveled around 52,000 Km. On the other hand, they also have the experience of driving Tata Nexon, Tata Hexa, and Tata Tiago.
Both brothers have given genuine feedback on Ford Ecosport and have mentioned both its pros and cons. In addition, they have also recommended which one among Ecosport and Nexon you should buy and why? Let's begin without any further delay.
Also read: Tata Nexon Owner Review After 50,000 Km.
Tata Nexon or Ford Ecosport? Which Is Better?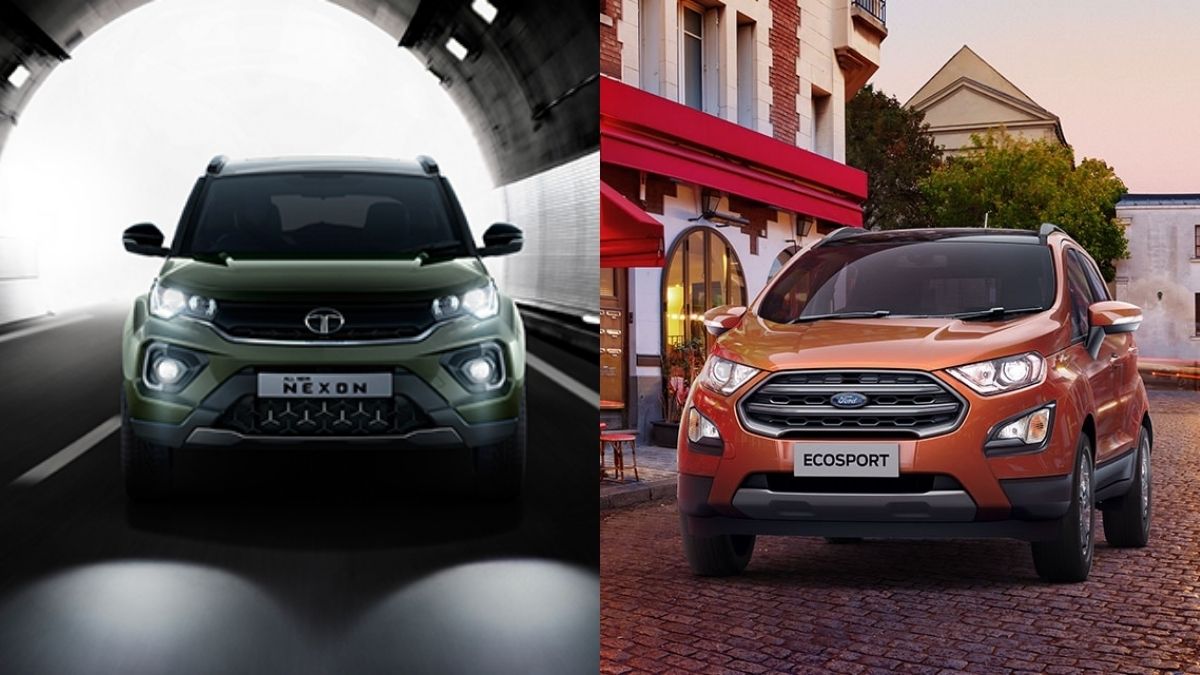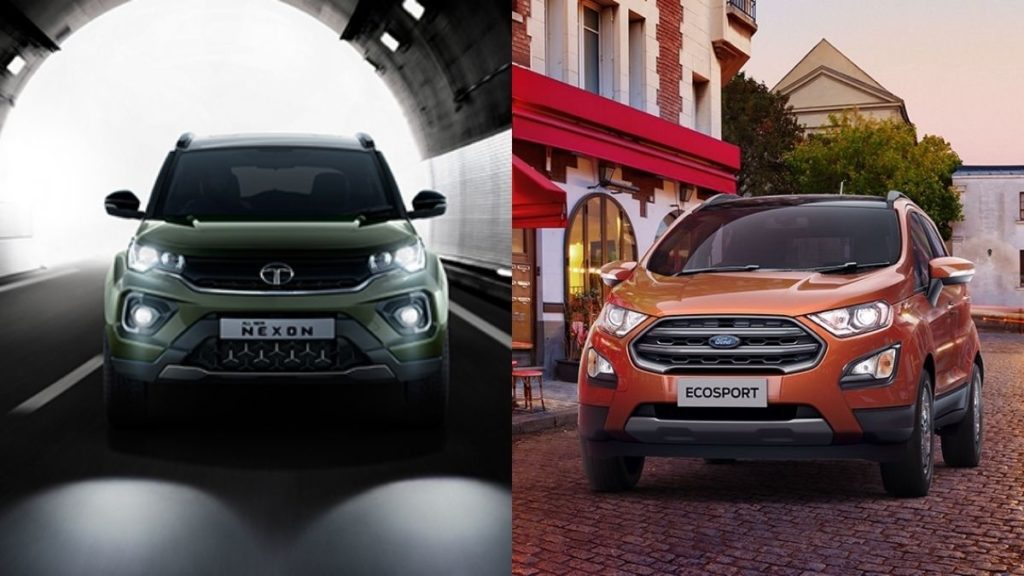 Build Quality
Both compact SUVs provide excellent build quality and it's difficult to announce a winner here. One of the most important things to consider here is that ever since Tata Motors bought the JLR group, the build quality of Tata cars has improved significantly. The owners said that somewhere, whether it's design or build quality, there is input from the same engineers who work for the JLR group.
In addition, earlier the JLR group was owned by Ford, so you can see the roots of both cars are meeting somewhere.
The owners said if you switch to Ford Ecosport from Tata Nexon you will never feel any regret as everything from comfort level to ride quality is up to the mark. However, he also mentioned that the new BS6 variant is 200 kg lighter than the one they have.
For this reason, the traction and road grip of the car might not be as impressive as that of the BS4 variant. However, the reduction in weight might provide a better fuel economy.
Fuel-Efficiency
According to the owners, Ford Ecosport easily churned out a fuel economy of around 18 km/l in the city and 24 km/l on the highway. One can assume its highway mileage to be about 21 km/l. That too when the 1.5-tonne AC unit is operating behind the dashboard.
However, the above figures are of BS4 variant and these values can vary a bit with the new BS6 compliant models. Still, the company claims the mileage of BS6 Ecosport to be 21.7 km/l. On the other hand, the diesel variant of Tata Nexon returns a combined fuel-efficiency of around 22 km/l.
As the guys in the video said, the fuel economy of any car significantly depends upon the driving style of users. Obviously, if a person drives aggressively then the mileage will reduce no matter what.
Utility And Space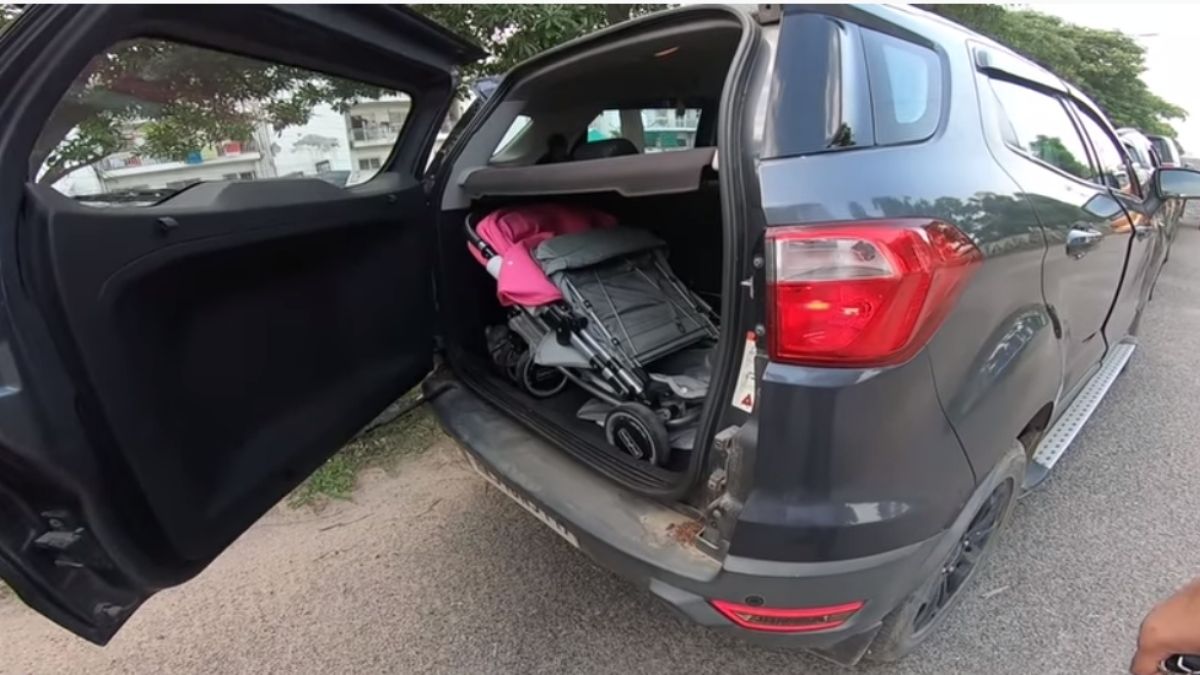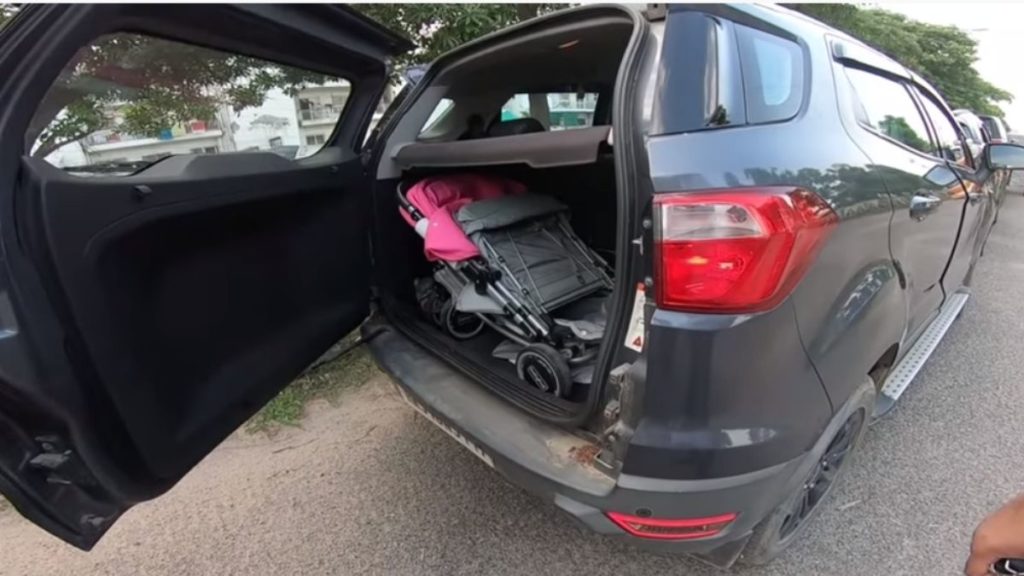 The cabin space is nearly the same in both compact SUVs. However, the biggest difference lies in the boot space and tailgate. Unlike sedans and hatchbacks, the tailgate of Ecosport does not open upside, rather this tailgate would remind you of Tata Safari.
For some users, it might be a bit odd, but due to this, the owners find it quite easy to put luggage inside the car. Additionally, the boot space of the Ford Ecosport is 352 liters whereas it's 350 liters in Tata Nexon.
Biggest Flaw In Ford Ecosport
If you are the kind of person who loves music then it might be a bit disappointing for you. As the owner said, you would not be able to get an aftermarket music system in Ecosport, the wiring is too complicated and there are no alternatives in the market except for a Chinese brand which is again not reliable.
Meanwhile, Tata Motors provides one of the best "Harman" sound systems in Nexon. Furthermore, you can also get an aftermarket music system of any other brand too.
Conclusion
The guys in the video said if you would like to have experience of both hatchback and compact SUV then go for Tata Nexon. In addition, the interior of Nexon looks a bit more premium than that of Ecosport.
On the other hand, Ford Ecosport is more like a boxy-shaped car with a higher seating position. In short, with Ecosport one might feel more like driving an SUV.
Also, do tell us which one you prefer more in the comments section below and why?