The God of Mischief is back, well, again. In an upcoming Disney+ shorts, Marvel's Loki will appear in a Marvel-Simpsons crossover. While the God of Mischief has taken the internet by storm with a series of his own, this Marvel-themed The Simpsons short is another addition.
Interestingly, the talented actor, Tom Hiddleston, who needs no introduction, will be reprising his role as Loki. The animated movie will air on Disney+ on July 7th. The movie will feature many beloved characters from The Simpsons.
The Good The Bart and The Loki
The upcoming Disney+ short Marvel-Simpsons crossover has an exciting plot. Moreover, MCU's Tom Hiddleston is voicing the Simpsons version of Loki. The short film follows Loki's story as he's banished from Asgard finds himself in Springfield. There, Loki must face The Simpsons and Springfield's mightiest heroes.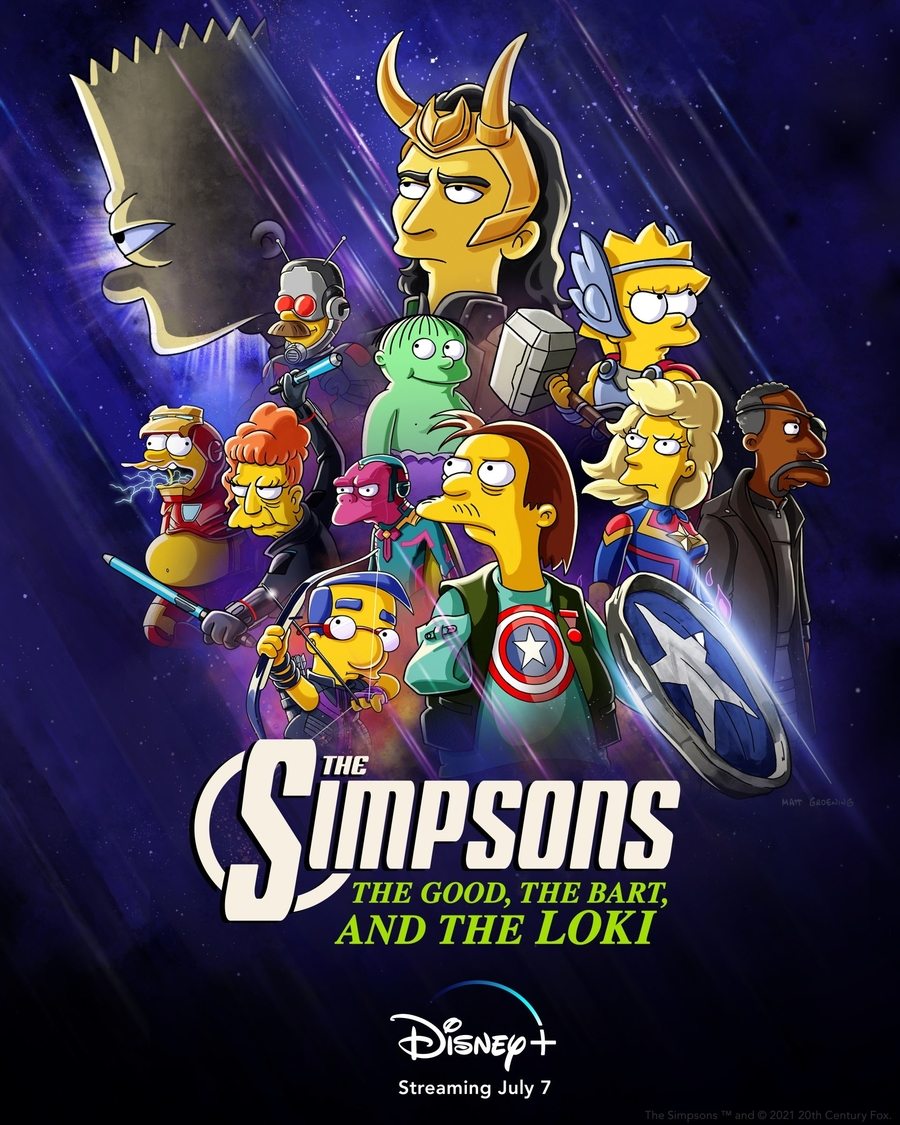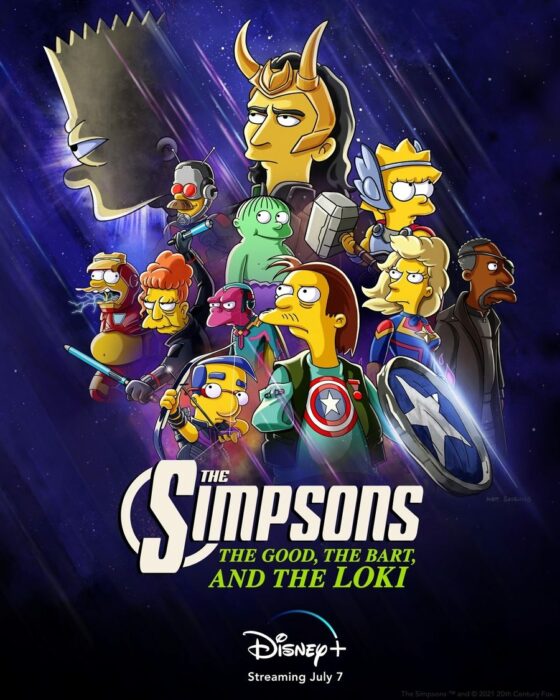 The art for this Marvel-Simpsons crossover short film – The Good, The Bart, and The Loki, features The Simpsons characters as Marvel superheroes. Moreover, the poster is clearly inspired by Marvel's Avengers Endgame. Wherein you can see Lisa sporting Thor's costume, and Bart is taking on Iron Man's role, Agnes as Black Widow, alongside other Simpsons characters.
However, this is not the first Simpsons crossover short on Disney+. In the past, a Simpsons-Star wars crossover, The force awakens from its nap, was aired as part of the Star Wars day celebration.
In addition, if you're wondering how to watch the upcoming The Good The Bart and The Loki on Disney+ for free. We have just the guide to help you watch free stuff on Disney plus, including this Marvel-Simpsons crossover short featuring Loki. Furthermore, if you're a Loki fan, you shouldn't miss all the episodes of the latest Disney+ series of Loki for free.