Short Bytes: With the release of Windows 10 Insider Build 16215, Microsoft has announced that now users don't need to activate Developer Mode to run Linux on Windows 10. Now, Microsoft thinks that WSL is stable enough to remove this restriction. However, this change still keeps Linux an optional component and the users manually need to enable Windows Subsystem for Linux.
W
ith Windows 10 Anniversary Update, Microsoft announced that it'll allow the Windows users to run Bash on Ubuntu on Windows 10. This feature was made available to all the users who wished to run Linux tools on the Windows platform itself. In the past, we've written a 
detailed article to help you run Linux on Windows 10
.
Just a couple of days ago, Microsoft released a new preview build of Windows to Windows Insiders as its regular exercise. That preview build has also brought along a change that makes running Linux on Windows 10 easier.
Now, the users don't need to activate Developer Mode on their Windows device to run Windows Subsystem for Linux (Microsoft announcement).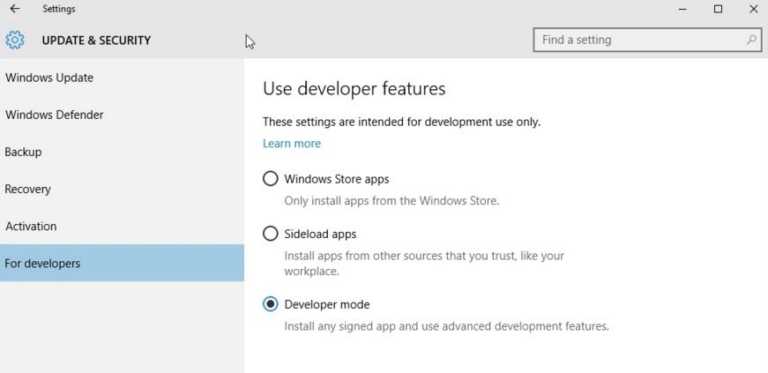 What does this change mean?
If we look at the final outcome, it's a small step which doesn't change anything. This restriction of enabling the Developer Mode was put to make sure that non-technical users don't end up using a feature that's not widely exercised.
But, now, Windows 10 team considers the WSL pretty stable and wants to help more users take advantage of this toolset.
Even though you won't be needing to enable Developer Mode via this path Settings -> Update & Security -> For Developers, WSL remains turned off by default.
Now, you'll just need to search Turn Windows features on or off in the Start Menu and tick on the Windows Subsystem for Linux.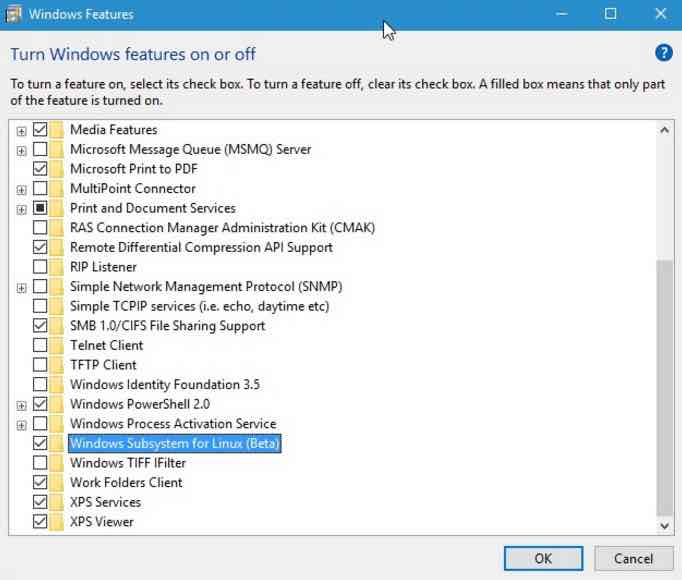 In a related development, at its 2017 Build developer conference, Microsoft announced that it'll be adding Linux distros to Windows Store itself to make the whole process easier. The announcement was also accompanied by the upcoming support for openSUSE and Fedora in WSL.
Did you find this story related to Linux on Windows 10 interesting? Don't forget to share your views.