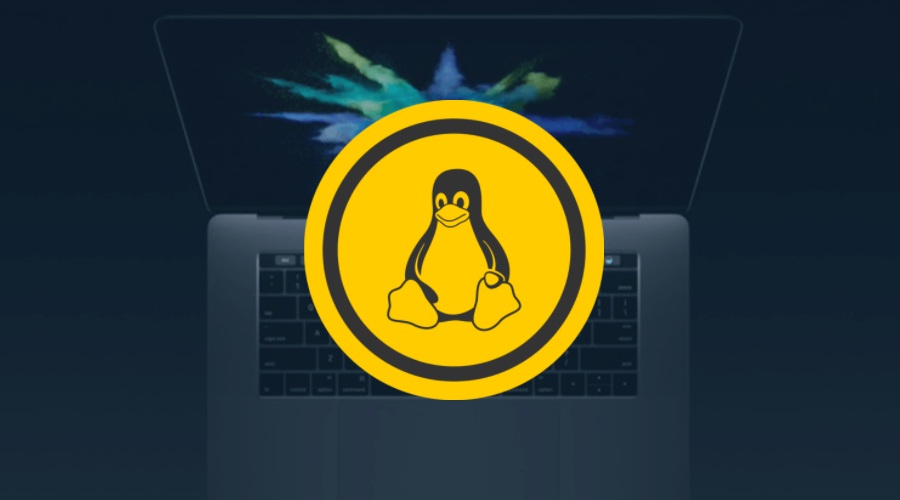 Short Bytes: New Apple MacBooks always cause some troubles when an enthusiast tries to install some Linux distro. Apparently, the same has happened with a Reddit user who tried installing Ubuntu Linux on his new MacBook Pro. While it might seem surprising to some, the open source community needs to reverse engineer some drivers after every new MacBook release.
E
arlier this year, the reports of
Lenovo hybrid laptops not supporting Linux
created a stir. Recently, the company fixed the issued by issuing a BIOS update to allow Linux installation on Yoga 900, 900S and IdeaPad 710. The update added an AHCI SATA controller mode to make the process easier.
In another event of similar nature, a Reddit user hot2 has warned the potential Apple MacBook Pro buyers. He has shared a post titled "Warning: 2016 MacBook Pro is not compatible with Linux".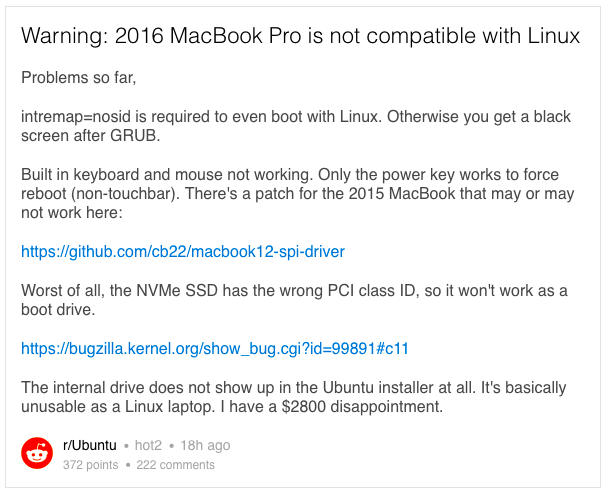 In the post, the user reports that the built-in mouse and keyboard aren't working. This is because the input devices in MacBook Pro 2016 are on SPI, not USB. Similar problems have been reported in the past in case of MacBook's older models (Bug 108331,Bug 99891).
Also, for Linux to boot, intremap=nosid is needed. Another big issue reported by the user is the wrong PCI class ID of the NVMe SSD that doesn't allow it to work as a boot drive.
On the same device, Windows is expected to work fine as it provides drivers for some of the above-mentioned issues. In other words, one can also say that "Linux is incompatible with Apple's latest MacBook Pro".