In 2016, Israel's CompuLab and Linux Mint team partnered to release the Pro version of the Mintbox Mini. This palm-sized Mintbox device comes pre-installed with Linux Mint, but one can also install other Linux distros or Windows.
Fast forward to 2019 and the folks at CompuLab are here with the 3rd generation of their fanless and rugged Airtop mini-PC. Named Airtop3, this computer lets you choose Linux Mint or Windows 10 Pro for an out-of-the-box experience. It goes without saying that you can install other desktop distros on this Linux-friendly machine.
If you take a look at the spec sheet of Airtop3, it seems impressive to say the least. This fanless computer uses the CompuLab's natural air-flow tech which ensures proper cooling without any noise from the fans. The improved air-flow tech also enhances the cooling capacity of this Linux computer by about 30 percent.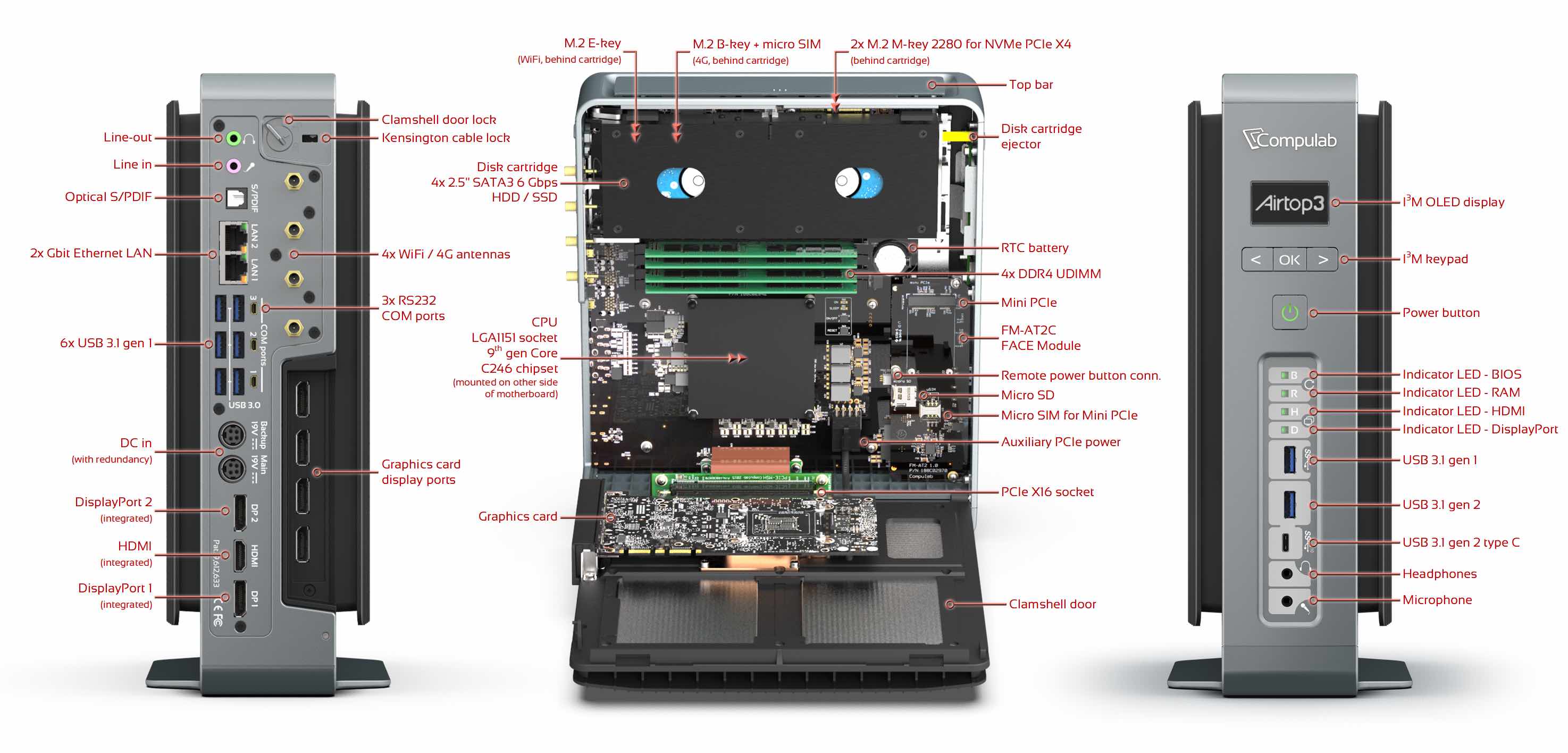 Talking about the raw power, Airtop3 is shipped with Intel 9th Gen Core i9-9900K processor that comes with Intel UHD 630 integrated graphics. This CPU lets you get an extreme Turbo speed of 5GHz. Usually, Intel i9-9900K runs at 3.5Hz clock speed.
As a result of this beefed CPU under the hood, Airtop 3 packs double the power of Airtop 2. What makes the mini-PC even more interesting its highly modular design. You don't even need any external tool to open this PC and add/replace the parts.
As per your need, you can use Intel Xeon E CPUs, up to 128GB DDR4 RAM, 2 NMVe SSDs (2TB each), and 4 2.5-inch HHDs or SSDs.
Moving on to the price, this Linux compatible mini beast starts at $999. However, the cheapest model doesn't include any RAM and it's powered by Intel Celeron. To get the most power with i9-9900K CPU, you'd need to spend $1,639; this model ships with 8GB RAM. You can grab the Airtop3 from here.
Did you find this Mint-flavored mini PC impressive? Share your views in the comments section and keep reading Fossbytes.