The latest version of Linux Mint has been released after staying in beta for over three weeks. Linux Mint 20.3 Cinnamon edition codenamed 'Una' has been released with many feature additions and improvements.
Linux Mint 20.3 Features
Here's everything new in the Mint 20.3 release.
New and Updated Apps
IPTV app Hypnotix has been updated with a darker and new set of flags. For starters, IPTV expands to Internet Protocol Television, allowing you to stream and watch TV channels. Apart from the improved UI, a new search function has also been added to search for TV shows, movies, and other series. IPTV also supports the Xtream API alongside M3U.
There's a new app called Thingy. It's a document reader that allows you to read and keep track of your progress. The UI looks pleasing yet straightforward. We're sure that it'll be a great addition to our popular list of best epub readers for Linux. The XReader PDF reader app now supports manga.
Sticky Notes also gets new features like a search function, improved looks, and the ability to control the size of the text. There's now a WebApp manager, which, as the name suggests, helps you manage all the installed Web Apps.
UI Changes
The corners of the title bars are now rounded and have bigger close, minimize, and maximize buttons. The hover zone around the buttons has also been widened for increased accuracy.

A new "Accent" and colors have been added to the theme. They make some of the elements look vibrant and catchy and make a significant difference to how good a theme looks and feels to use. The release post mentions, "Accents make the theme look nice, catchy, vibrant, fun even, especially on top of gray, which can be quite austere. But they come at a cost. They compete for your attention and distract you from the actual content."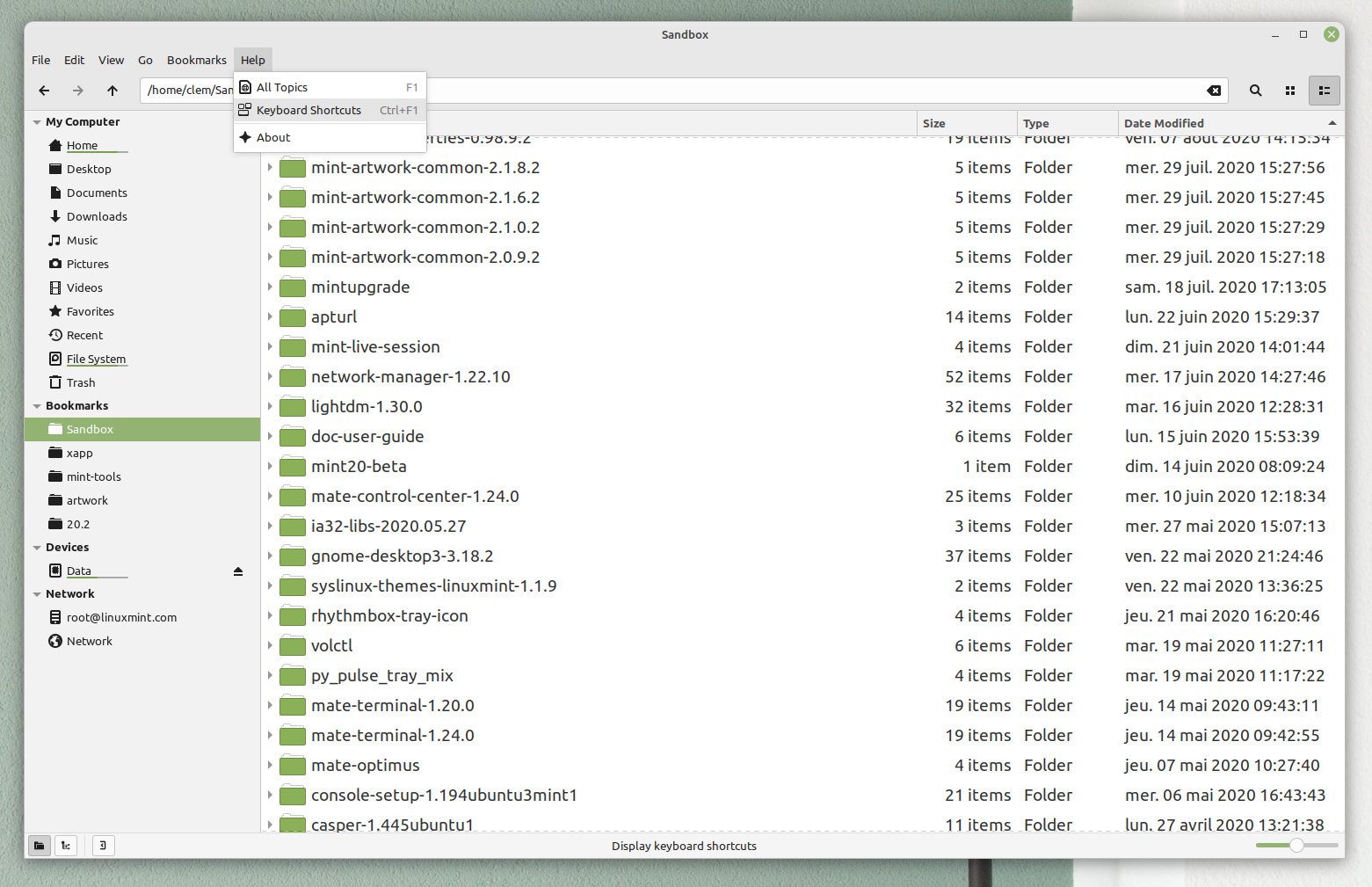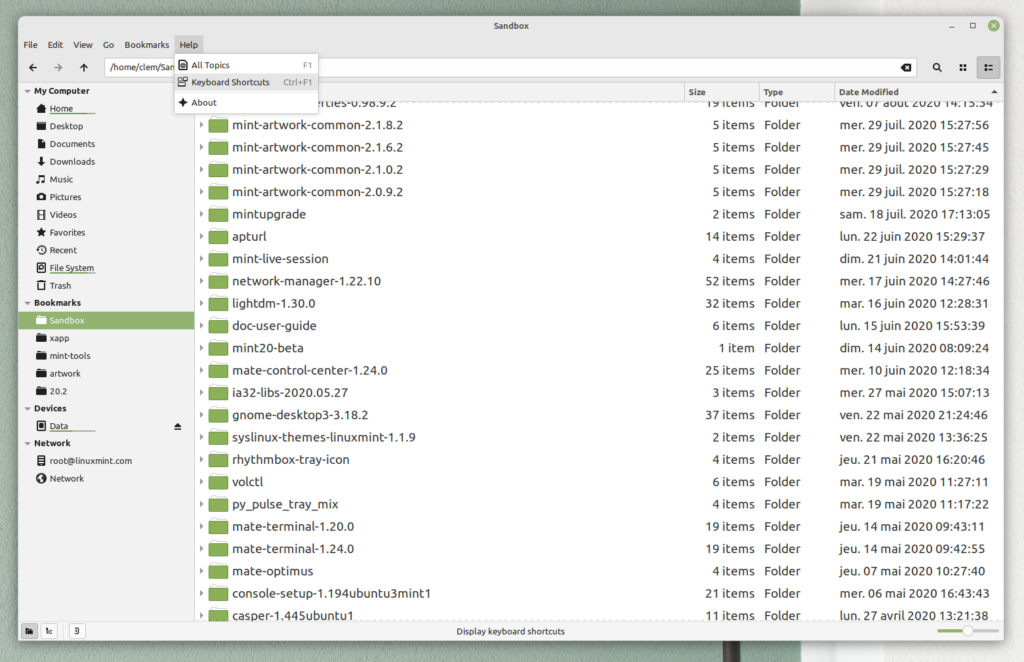 Apart from that, some apps ship with Dark Mode, even with a system-wide dark theme off. This was done so that the user may choose the theme of apps even when the desktop theme is dark. The apps that ship in dark mode by default are — Celluloid, Hypnotix, Xviewer, Pix, and GNOME Terminal.
Mint-Y is now less complex, and instead of selecting two colors — Dark and Light — choose the one that goes well with the selected system theme. Apart from all the visual changes, Mint 20.3 won't be getting rid of its old styling. The old Mint-Y will be renamed "Mint-Y legacy" and available in the repositories.
How can this be a Linux Mint article without talking about Cinnamon? Cinnamon 5.2 includes a calendar applet where users can see calendar events. The colors of the events you create in your primary calendar will be the same in the applet.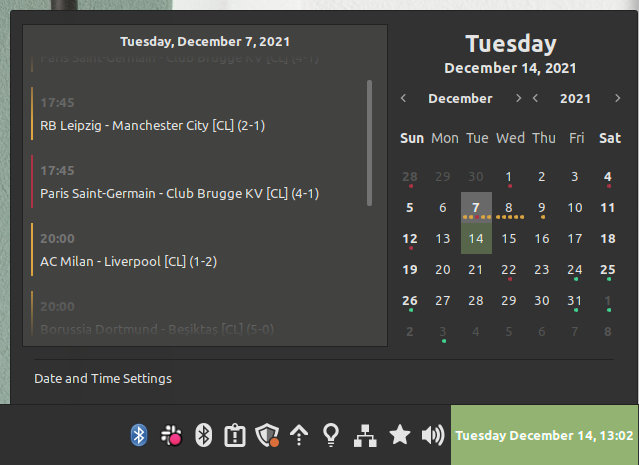 New wallpapers have also been added alongside the updated Flatpak version 1.12. 20.3 ships with Linux kernel 5.4 and is based on Ubuntu 20.04.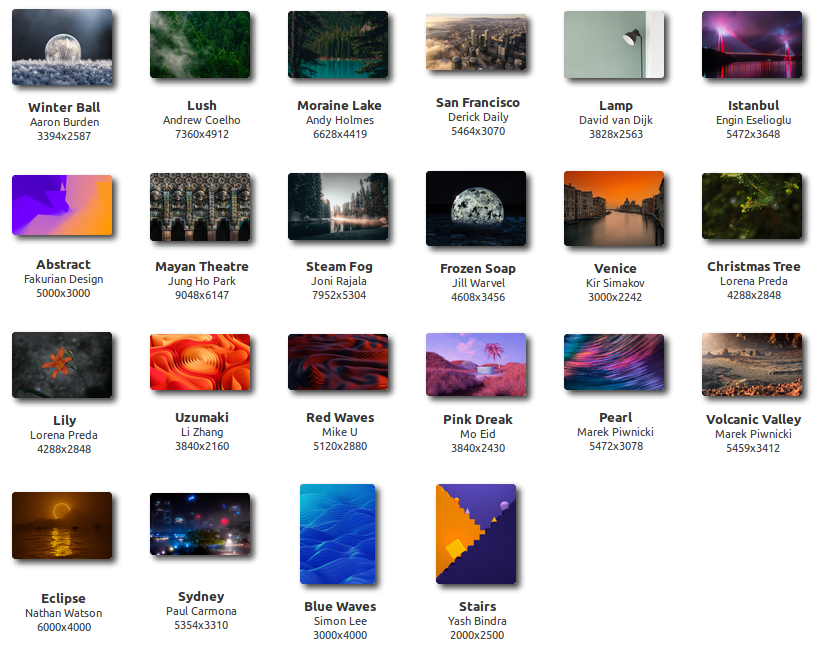 You can read more about the release in the official release post on the Linux Mint blog. What are your thoughts about Linux Mint 20.3? Let us know in the comments section below.