The newest version of one of the most popular distros Linux Mint, i.e., Mint 20.2, codename "Uma," is now out, and it comes with a bunch of new features and improvements, which we will talk about in this article.
Linux Mint 20.2 is an LTS release that will be supported until 2025. It brings changes to the update manager and adds features like bulk file renamer and sticky notes.
Linux Mint 20.2 Uma: New Features And Improvements
Changes In Update Manager
The first notable change is in the Update Manager. The Linux Mint devs are focusing more on app updates that might go unnoticed. Previously, a user would be alerted about updates with an orange dot above the updater icon in the taskbar, but now the Update Manager will remember how long each app update has been available.

Apart from that, it will also show you for how many days the computer was ON when the updates were available and will also let you know if you want to be notified about updates. Dismissing the update notification will snooze it for two days, and after you update apps, it goes away for a long time.
The update manager now handles the automation of Flatpak updates, which was previously located in Startup Applications. The update manager now also checks the power source of the battery to ensure that the updates won't run when the machine's on battery.
New Apps
A new application called Bulky has been added, and as the name suggests, it can be used to rename files in bulk to save time. All you need to do is open the app, select the files you want to rename, enter the new names for each file, and click on the rename button.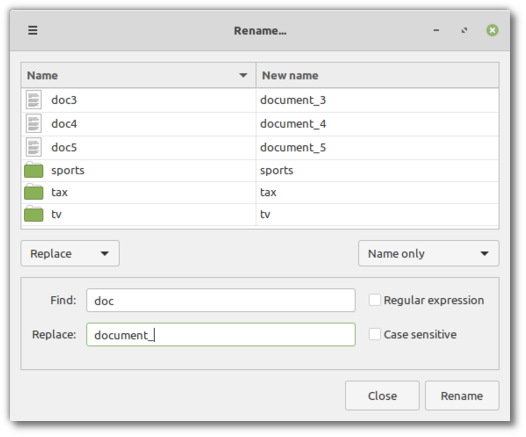 Another app called Sticky Notes has been added, which replaces the GNote application. It's quite similar to GNote and integrates very well with the Mint environment.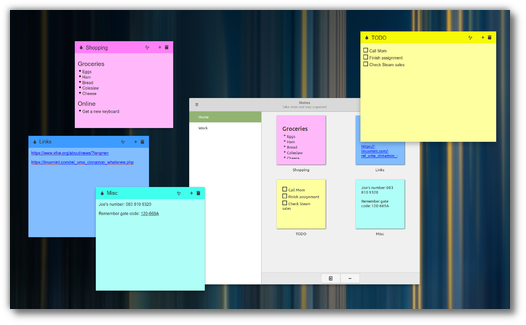 An app called Warpinator comes preinstalled, which lets you transfer files across different computers on a local network. There's also an Android app that can allow file sharing between your PC and phone.
Misc Additions And Improvements
HP Linux Imagining and Printing app was upgraded to V 3.21.2 to add support for newly released HP printers and scanners. Apart from that, the image viewer has also been updated and now supports the .svgz image format.
The NVIDIA Prime applet designed for Optimus laptops that lets you switch between integrated and discrete GPUs now also supports AMD. Additionally, the WebApp manager now supports incognito browsing. Lastly, the build ships with Linux firmware 1.187 and Kernel 5.4.
You can read more about the release on the official Linux Mint 20.2 release page.