Linux Lite 3.8
Marking the final release in 3.x series, the Linux Lite developers have released Linux Lite 3.8 operating system. One of the best lightweight Linux distros around, this distro comes with a number of changes since the 3.6 release.
The major changes for Linux Lite 3.8 include better support for LibreOffice, regional DVD support, Font Viewer/Installer, and Google Search-powered homepage in Firefox.
TLP for Laptops has also been added to Lite Tweaks to provide you the benefits of better power management without dealing with all the technicalities. While it's highly customizable, the default configuration is already optimized for battery life.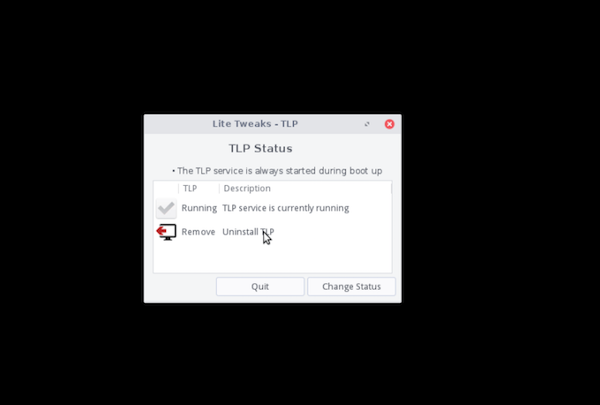 Based on Ubuntu 16.04.3 and Linux kernel 4.4.0-112, custom kernels are available in Linux Lite repos from 3.13-4.14. Other packages shipping with it are:
Firefox: 58.0 Quantum
Thunderbird: 52.5.0
LibreOffice: 5.1.6.2
VLC: 2.2.2
Gimp: 2.8.22
Find more details and download links here.
openSUSE Leap 15 Beta
Following the rolling development model that was used to make Leap 42.3, Leap 15 will be developed until the final build. At the moment, the development of Leap 15 has reached the beta phase and snapshots are available. The first beta version is Build 109.3, which will be followed by subsequent snapshots.
The latest beta comes with an all-new look, thanks to KDE's next Plasma 5.12 LTS. Leap 15 is currently powered by Linux 4.14 LTS kernel. It's worth noting that rpm 4.14 is a big update that remains to be integrated in the beta builds.
A known issue that needs mention is that upgrades from older versions need manual conflict resolution. In future builds, expect this issue to get solved.
Find Leap 15 Beta download links here.