L
inux Lite is often cited as one of the favorite newcomers in the overcrowded world of Linux distributions. It's known to deliver a
lightweight Linux desktop experience
, coupled with a
beginner-friendly working environment
.
Earlier this year in April, developers shipped Linux Lite 3.4 with Ubuntu 16.04.2 base and Linux kernel 4.4. Now, after five months of development work, Linux Lite 3.6 has been released.
Linux Lite 3.6 comes with lots of improvements and changes since 3.4 release. So, let us tell you about these changes in brief:
Linux Lite 3.6 Changes and Features
A major feature introduced in Linux Lite 3.6 is the addition of Lite Sources. It is a repository selector that gives you the ability to select the nearest repository based on location quickly. This feature's obvious advantage is faster download speed. You can find Lite Sources in the Settings.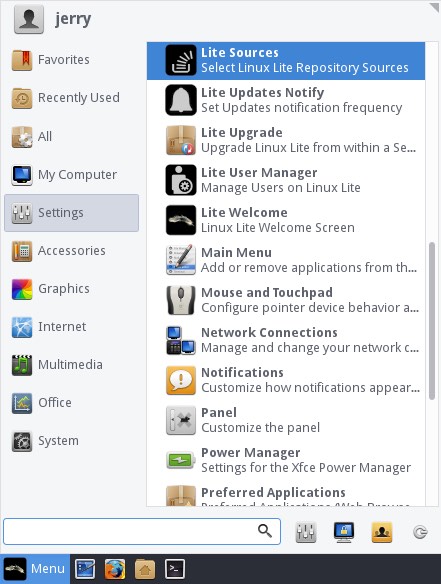 The second significant Linux Lite feature is the addition of an online and offline search engine for the Help Manual. According to the developers, this is the combination of four free software projects.
As a welcome change, Arch theme for Mozilla Thunderbird has been included to ensure theme continuity.
Lite Upgrade and Lite Welcome have got some minor GUI and code changes. You'll also spot new wallpapers, better BluRay support, and better Broadcom wireless support.
Here is a brief changelog of major components and packages:
Kernel 4.4.0.93.98 (custom kernel available for versions 3.13 – 4.12)
Firefox 55.0.2
Thunderbird 52.2.1
LibreOffice 5.1.6.2
VLC – 2.2.2
Gimp 2.8.22
Base: Ubuntu 16.04.3
Linux Lite 3.6 Download and Upgrade
You can download the ISO and torrent files of Linux Lite 3.6 by visiting this link. This release is available both for 32-bit and 64-bit hardware.
Just in case you're willing to perform an upgrade please note that there's no upgrade path from Beta releases and from Series 2 ( 2.0, 2.2, 2.4, 2.6, 2.8 ) to Series 3.
Did you find the latest Linux Lite 3.6 release interesting? Don't forget to share your views with us.