Linux Kodachi founder Warith Al Maawali has announced the release of a new iteration called Linux Kodachi 7.3 "Stable." It succeeds the previous version 7.2, bringing kernel upgrade, bug fixes, and full system update.
For those who don't know, Linux Kodachi is a Xubuntu-based one of the most secure and privacy-oriented operating systems, which comes with VPN, Tor, Secure Session messenger, and DNSCrypt by default.
What's New In Linux Kodachi 7.3?
Starting with the core component, Kodachi 7.3 has a full system update from long-term Xubuntu 18.04 to Xubuntu 18.04.5. Subsequently, it has also upgraded Linux Kernel from 5.4.0-42 to 5.8.0-23.
Kodachi has now replaced Nano adblocker with uBlock Origin extension on browsers. Furthermore, the latest version 7.3 no longer contains an online installer as it causes issues for the old live image.
Version 7.3 has also updated its default applications to their latest versions including, Tor, Libreoffice, MyMonero, Electrom, Wire, Xnview, Veracrypt, and Session messenger.
Along with software updates, Linux Kodachi has added a new app called Demonsaw. It is a free and open-source encrypted communications platform that allows you to chat, message, and transfer files without fear of data collection or surveillance from governments or corporations.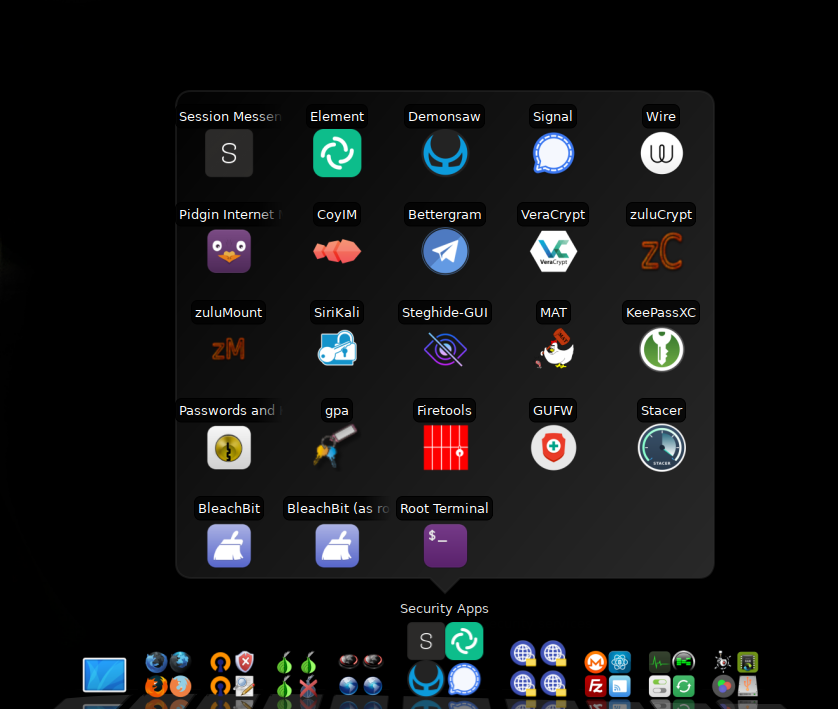 Among the bug fixes, v7.3 has resolved the Tor browser issue, SSH key generation, Menu bug, and Conky performance. For more details, you can read the Kodachi 7.3 release notes.
Now, if you're already using the previous version of Linux Kodachi, you can upgrade your system to the latest version 7.3 by running a command:
sudo apt update && sudo apt full-upgrade
However, if you get any error, you have to do a fresh installation from scratch by first backing up data, then downloading the ISO image of Kodachi 7.3 from here, and following the installation instructions as given here.