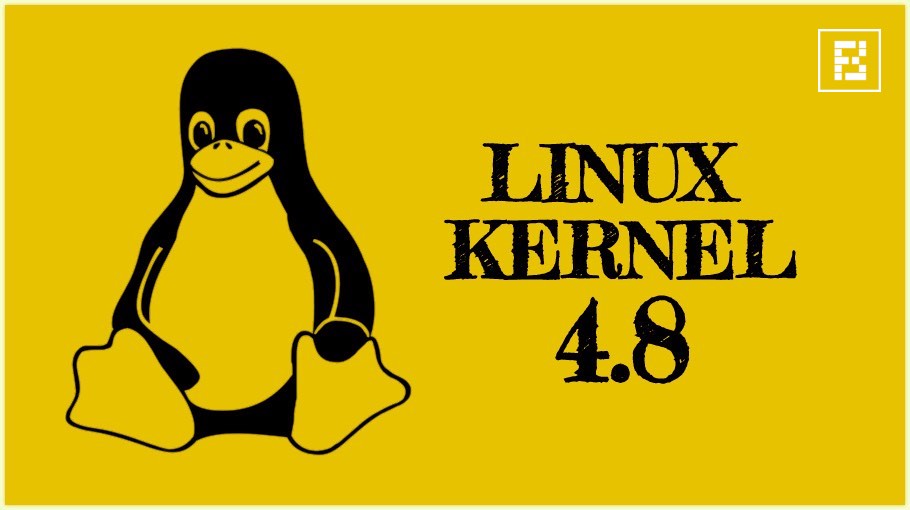 Short Bytes: After eight Release Candidates and lots of development work, Linux kernel 4.8 has been released by Linus Torvalds. The latest kernel release brings better support for lots of hardware and components. This release also marks the opening of the merge window for 4.9 kernel, which will be the next LTS kernel branch.
A
s planned, Linux creator Linus Torvalds has officially
released the Linux 4.8 kernel
after the eight Release Candidate. This means that you can visit the Linux kernel website and download the latest version. Interestingly, Linus codenamed 4.8.0 kernel as "Psychotic Stoned Sheep."
In his announcement post, Linus mentions that last Release Candidate didn't come with much changes. "which maybe means that I could probably just have skipped rc8 after all. Oh well, no real harm done," he adds.
Before going ahead and listing the best features of Linux 4.8 kernel, let me remind you that the merge window for 4.9 kernel is open. Linus plans to pull the requests right away and finalize the next release. For those who don't know, Linux 4.9 kernel is the next LTS kernel branch.
10 Best features of Linux 4.8 kernel
The release announcement summarizes the notable changes since the rc8 as a mix of arch fixes, drivers, and generic code. Below is the list of the best features of the Linux 4.8 kernel release:
AMDGPU OverDrive support for overclocking AMD graphic cards
NVIDIA Pascal support, which includes only initial support
Raspberry Pi 3 SoC supported by mainline kernel
ACPI Low-Power Idle support
HDMI CEC support after years of development
Btrfs ENOSPC improvement
Hardened usercopy protection
ASLR for kernel memory sections
Microsoft Surface 3 touch support
Intel Virtual Button driver for Skylake laptops
Users can download the latest Linux 4.8 kernel from the kernel.org website. Read the release announcement here
Did you find this article helpful? Don't forget to drop your feedback in the comments section below.
Also Read: Mintbox Mini Pro: A Cheap Linux Machine With Compelling Specs