We are being constantly monitored through the devices and apps we use on a regular basis. One of the biggest ways of surveillance is our smartphone and the majority of users are divided between two — Android and iOS.
But there is a new Linux-based smartphone dubbed Volla Phone on Kickstarter, that rethinks the entire approach to how we use our smartphones and all its features are based around protecting user anonymity.
Volla OS
Volla Phone uses Nemo Mobile that is based on the Android Open Source Project (AOSP) that promised increased security and privacy features. Volla Phone also promises to support an alternative, free, and open-source operation system like Ubuntu Touch.
The phone contains neither Google Apps nor Google Play Services. In case you need any Android app, you can install them via an anonymous App Store.
Open Source Volla Phone Doesn't Track You & Requires No Signup
Moving on to the best part of this Linux-based smartphone, i.e. privacy — the makers of Volla Phone claim it doesn't collect any data or track statistics. Unlike Android or iOS, which does not run properly without setting up a user account, Volla Phone doesn't require you to log in to any account.
Volla Phone Comes With Pre-Configured VPN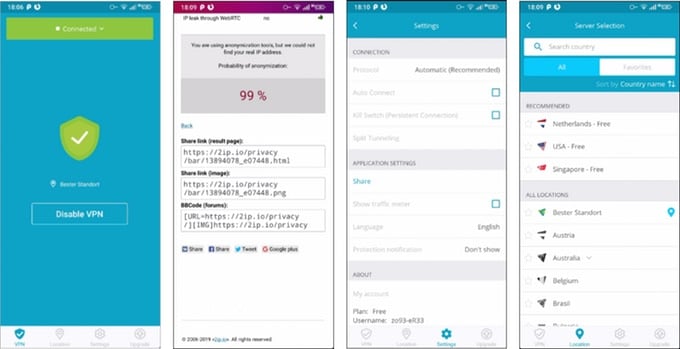 In order to protect your privacy, the Volla Phone would come with a pre-configured VPN, optimized for security where you only need to enter your access data. But users will be able to choose alternative VPNs of their choice as well.
Volla Phone Specifications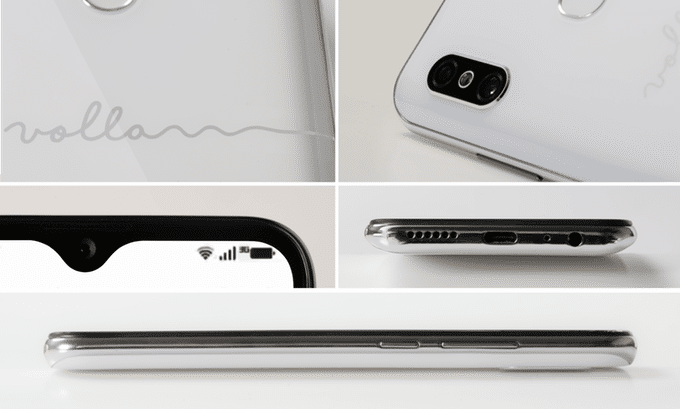 On paper, the open-source smartphone seems to pack quite a punch under the hood. The aesthetics of the phone is also quite impressive as it sports thin bezels and a drop notch. Here's rest of the specifications: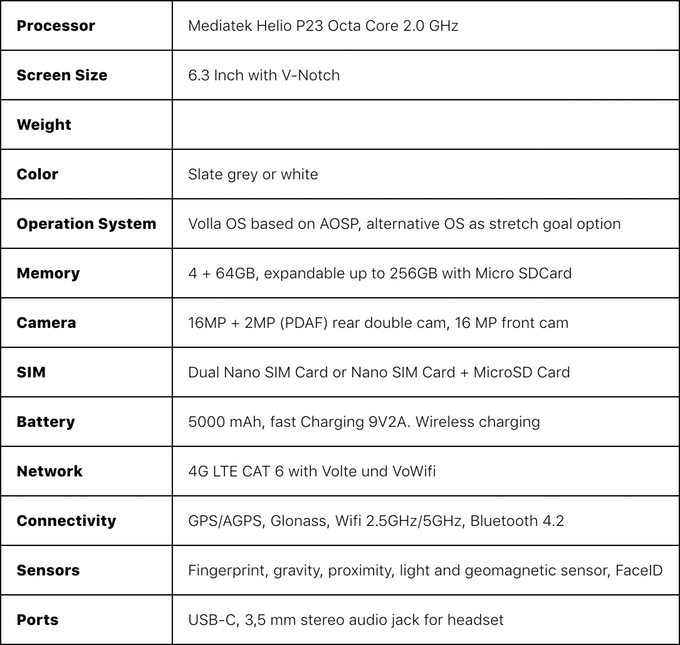 Redesigned User Experience On Volla Phone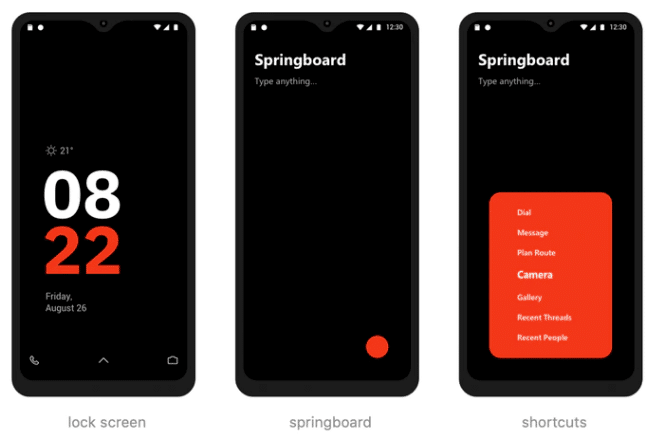 Volla Phone aims to bring the simplicity of pen and paper on your smartphone. Its UI introduces new user experience concepts:
 Springboard: It removes the need for apps. Just start writing on the Home Screen of Volla OS and it recognizes what you want to do and suggests a completion of the text and appropriate activities, such as sending texts, making a call, opening a Web page, or saving a note.
Shortcuts: You can select shortcuts for your everyday activities through a single touch-drag-release gesture.
Collections: Volla OS automatically groups frequently used contacts, message recipients, or displays a review of the latest conversation thread.
Just A Prototype For Now
As you must have seen on its Kickstarter page, the Volla Phone is only a prototype for now. But if its funding campaign proves to be successful, we can hopefully get to see a truly open-source smartphone by October 2020.
For those who cannot wait that long can go for an alternative Linux smartphone such as Purism's Librem 5 or PINE64's PinePhone.