After two weeks of the official announcement, pre-orders for the new PinePhone Community Edition (CE) with KDE Plasma Mobile has finally started.
As you may know, this latest PinePhone KDE Community Edition is available in two hardware variant: the Regular edition (cost $149.99) with 2GB of RAM and 16GB of eMMC, and the Convergence Package (cost $199.99) with 3GB of RAM and 32GB of eMMC bundled with a USB-C dock to connect it to external peripherals like mouse, keyboard, and monitor.
Before you place an order, let's discuss the new PinePhone KDE Community Edition in brief.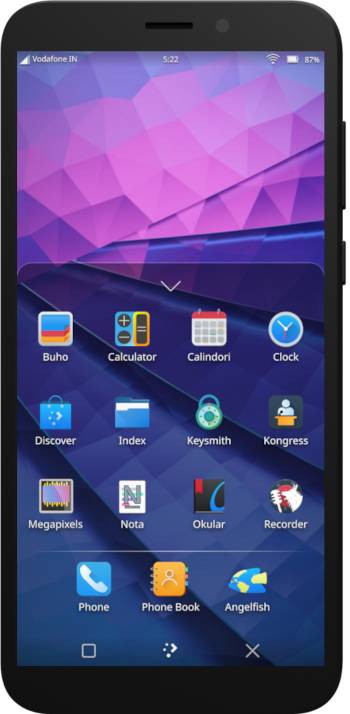 This KDE edition of the PinePhone is the fourth community edition smartphone by PINE64 after Ubports, postmarketOS, and Manjaro CE. However, it possess almost the same hardware specification as the last two PinePhone CE had, which is as follows:
Allwinner A64 Quad Core SoC with Mali 400 MP2 GPU
2GB/3GB of LPDDR3 RAM
16GB/32GB eMMC
5.95 inch LCD 720p with 18:9 aspect ratio
HD Digital Video Out
USB Type C (Power, Data and Video Out)
WiFi: 802.11 b/g/n, single-band, hotspot capable
Bluetooth: 4.0, A2DP
GNSS: GPS, GPS-A, GLONASS
2MP Selfie and 5MP Main Camera with LED Flash
Sensors: accelerator, gyro, proximity, compass, barometer
Three External Switches: up, down and power
HW switches: LTE/GNSS, WiFi, Microphone, Speaker, Cameras
Samsung J7 form-factor 3000mAh battery
While on the software side, it does differ from others as PinePhone KDE CE features a customized Plasma Mobile user interface.
Surprisingly, this Plasma Mobile UI for PinePhone is built upon the Manjaro Linux ARM OS. And if you remember, Manjaro ARM also powers the previous PinePhone Manjaro Community Edition.
Hence, along with KDE convergent applications like KDE Connect, Okular, you also gets mobile apps from other environments packaged in Manjaro and has hardware support for Manjaro images.
If you want to buy right now, you can place an order for this new PinePhone CE with KDE Plasma Mobile from the official store.