Running a Linux-based mobile OS on Android devices is no longer an impossible task, thanks to Ubuntu Touch, PureOS, and others. But porting mobile OSes on Apple devices has a long way to go as iPhones are designed specifically to run propriety iOS.
Nonetheless, you can still try your luck and run a Linux-based OS on the iPhone as Project Insanity is here to help you out. In their latest blog posts, they demonstrated the successful installation and testing of minimal postmarketOS on iPhone 7 using checkra1n and Corellium tools.
Running PostmarketOS On iPhone 7
If you don't know, postmarketOS is a free and open source Alpine Linux-based operating system for smartphones. Even though PostmarketOS is under development, you can install and run it over several supported mobile phones.
As mentioned in the blog, the author onny booted the postmarketOS on iPhone by following several steps. It started with the creation of a base image with no UI for postmarketOS and then installing dependencies using Arch package manager Pacman.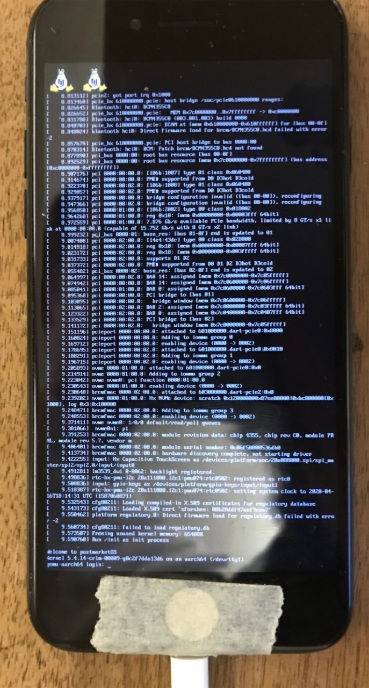 Amid all this, they built the mainline Linux kernel with patches made by Corellium that offers virtualization products for iOS mobile devices. Additionally, it includes a custom ramdisk containing postmarketOS.
Lastly, they flashed the compiled Linux kernel to the iPhone using the widely used jailbreak-tool checkra1n and configured the rest settings. If you also want to try it out, I would suggest you read their blog and follow instructions carefully.
Concludingly, the experiment embarks on a journey of Linux on the iPhone, which can be further extended for a custom Linux OS on Apple devices. As of last week, we also reported about dual boot support on the iPhone. So overall, we can, in future, expect to run a Linux-based mobile OS on the iPhone alongside iOS.