We're sure many of you might already know that linking your Amazon Prime Gaming account to your Twitch account sure has its benefits. However, for those unaware, we'll make sure to note down the steps to link your Amazon Prime Gaming account to your Twitch account and the benefits it brings along.
If you already have an active Amazon Prime subscription, linking your Twitch account will get you a free Twitch Prime account. For the uninitiated, a Twitch Prime account lets users get their hands on free games and one free subscription to a channel per month.
Along with this, Twitch Prime users will receive special emotes and unique chat badges. All these unique features come along when you buy a Twitch Prime subscription. However, linking your Prime Gaming account to your Twitch account will unlock these features.
Steps to link Amazon Prime Gaming account to Twitch account
These steps are fairly simple and do not require one to squander in intricate settings of either Amazon Prime or Twitch Prime. Meanwhile, rather than having a plain streaming experience on Twitch, users with an active Amazon Prime account can get a premium streaming experience by watching Twitch streams.
1. Navigate to Twitchprime.com in a web browser.
2. Now, scroll down and click on Prime status on Twitch.
3. After that, click on the Try Prime button below, and the next page will lead you to the Amazon Prime sign-in page.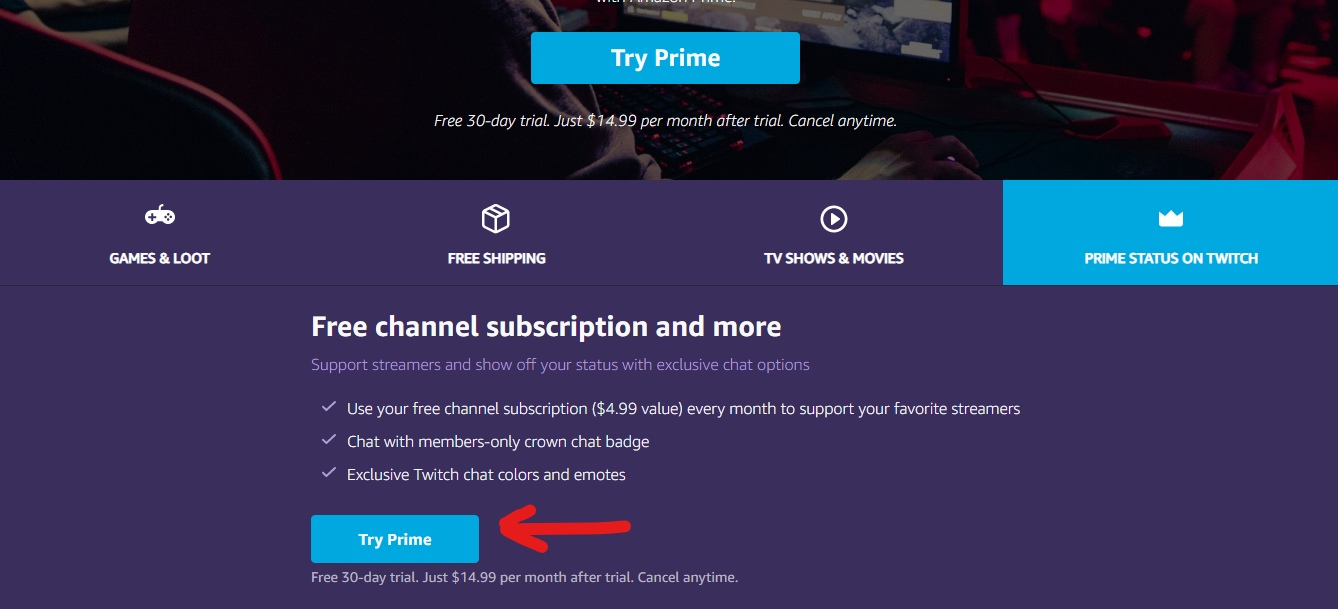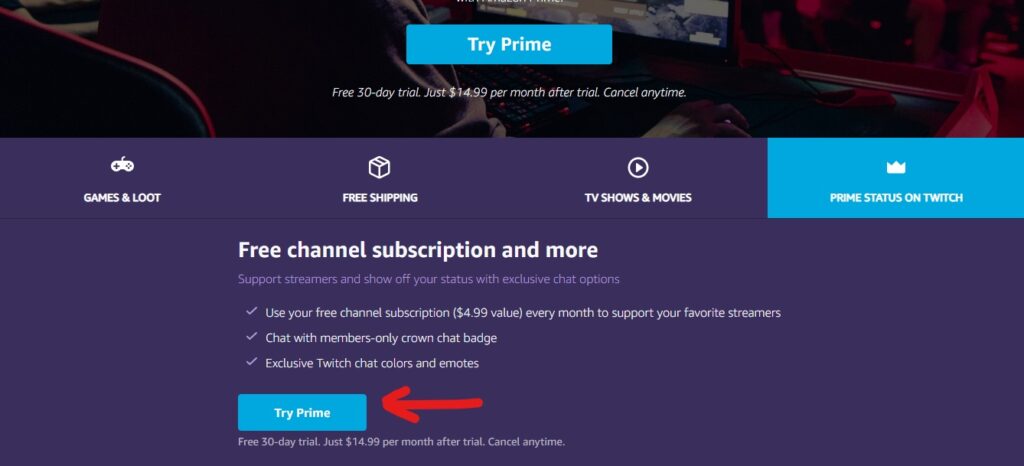 4. Fill in your Amazon Prime account details and click on sign-in.
5. Once signed in, a page will appear asking you to link Twitch and Amazon Prime accounts; click on confirm.
6. Voila, you currently have an active Twitch Prime account and can use any exclusive prime features, including chat badges and emotes.
The next page will take you to the Twitch Prime homepage, where you can claim free Twitch Prime perks and get started with your Amazon Prime linked Twitch channel.
So there you have it, the steps to get a free Twitch Prime subscription and all the exclusive features unlocked. Meanwhile, take a look at how you can host a stream on Twitch. Oh, and if you're looking to change your Twitch username, we've got you covered.