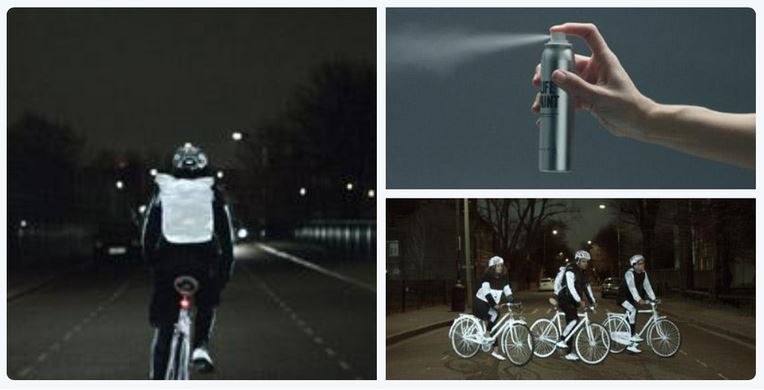 Until now, cycling along a busy city road on a gloomy night was a nerve threatening experience for even an expert. But now, famous automaker of car safety features Volvo has used its knowledge and experience to bring out something that could be helpful to the cyclist, making cycling even safer and better.
The highly reputed Swedish company came up with a can-based product named "LifePaint". It has been designed to make cyclists more visible in the dark. The concept is all about spraying it anywhere you prefer- maybe on your bicycle, wheels, helmet or else on your clothes. When a car's headlights hit it, it glows white making the person in the car see you.
Moreover, LifePaint has no adverse effects on the material applied as it is non-toxic and it doesn't show up in the daylight.
LifePaint is basically a result of collaboration between British creative agency 'Grey London' and Swedish startup 'Albedo100'. It lasts up for around a week on the surface it is sprayed. Sadly, it won't be good for riding in a downpour as it has the ability to be easily washed away.
Interestingly, it's not only going to benefit cyclist but it can also be sprayed on strollers, children's backpacks, wheelchairs and even on dog leashes. In this way, it's going to be beneficial but at the same time it has its own limitations.
LifePaint is available, at this time, only in six cycle stores of which five are in London. However, if the demand increases by time, we will be able to see it at multiple locations across the globe or might possible it will be made available at online websites. Till then, we need to have patience.
For more tech updates and scientific surprises, keep reading fossBytes
Related:
Engineers Create Chameleon Inspired Color Changing Skin
Pee-proof Wall Says: "Don't Pee On Us. Our Nano-paints Pee Back"